Greece Information
---
MEDIA
Greece News Media Sites - Newspapers, online blogs, more
---
Real Estate
Spitogatos.gr English - Spitsogatos Greek
The Mountain Municipalities of Greece
---
EMBASSY
The USA Embassy in Athens Greece
Website
Twitter
Facebook
List of Embassies and Consolates
---
LIVE CAM LIST - Greece
---
Ferry Service in Greece
---
Visting the land of the Hellenes
List: Visiting Greece information and Tourism links
---
Greece Tour Services
Natural Greece – Specializes in bird watching, botanical land animal and marine tours. "Explore the real Greece, far away from the crowds."
---
---
Greece National Theater
Stage performances and online streaming events - Website n-t.gr
---
History
Greece History and Famous Greeks
---
Archeology
See also Archeology in Greece
---
Preservation
UNESCO World Heritage Sites in Greece
---
CHINA
---
---
General Statistics on Greece and on Europe
---
Xenophobia
Racism, Anti-Semitism and Xenophobia in Greece
---
GREEK GOVERNMENT
Greek Government 2015 (July Syriza government under Tsipras)
Greek Government 2013 (June reshuffle under Samaras)
Greek Government 2011 (reshuffle under Papandreou)
Timeline History of the SYRIZA political Party
---
---
Moving to Greece, living in Greece
Moving to Greece, Living in Greece - Some helpful resources
---
Institutes
American Hellenic Institute
Greek-American advocacy group concerned with USA-Greece relations
HALC : Hellenic American Leadership Council
"HALC will utilize a national network of Greek American community leaders who have distinguished themselves in American civic life to encourage an active form of citizenship."
---
Museums
National Archeological Museum - Entrance ticket is valid for National Archaeological Museum, Epigraphic Museum, Numismatic Museum and Byzantine and Christian Museum. Address: 28is Oktovriou 44, Athina 106 82, Greece.
---
Tourism
Our information page on Greece tourism
HORECA Expo
Annual international exhibition for Hospitality and Foodservice companies
Greek Tourism Confederation (SETE)
Began 1991, association of tourist-oriented Greek businesses
---
International Travel Insurance
International Travel Insurance
---
Athens Local Events
Athinorama [Greek Language]
Greek language site compiling info on Movie showing times, theatre, tourist site schedules, and more
Greek Festival / Athens Festival [Greek Language]
Theatre, Music and Dance presentations - National Greek organization with an annual schedule dedicated to the 'high arts' and fulfilling a national cultural mandate that began in 1955.
True-Athens [English language]
Site about enjoying Athens "off the beaten path" instread of the usual tourist haunts
---
Grocery stores in Athens
---
Beaches Athens
---
Live Cam Athens
List of live Camera Views of Athens Greece (and elsewhere in Greece)
---
Greek Weather
Hellenic National Meteorological Service
---
Visiting Greece
---
Greek Literature
---
Athens City Municipal
---
Insurance
ATLAS : Unified Insurance and Insurance Register
---
Banks
---
Business Registry
Web site for searching legally registered businesses
---
Taxes
Article at TOVIMA on "When taxpayers who do not live in Greece are taxed"
---
Olive oil of Greece
Online resource representing the Greek olive oil industry at Liquid Gold
---
Greek Language
Greek Language - Alphabet and basic words
---
Movies about or related to Greece
---
---
Greek racism / xenophobia
Racist Violence Recording Network RVRN
---
Auction Houses
Karamitsos – specializing in International Philatelic Auctions, but also has many collectible items such as books, photos, postcards, various objects
---
---
Page on the Movie Theaters of Greece
---
The Larissa Station train wreck near Temp 2023
---
About the Marfin Bank Deaths
---
Greek names derived from Turkish words
This article at TANEA [in Greek] is a brief overview of a 2018 edition of a book which researches the Turkish origins of 12,000 names and their Ottoman and Byzantium roots.
---
Covid-19 / Coronavirus in Greece
Covid-19 and Coronavirus in Greece
---
Images of Greece - L'IMAGE de la GRECE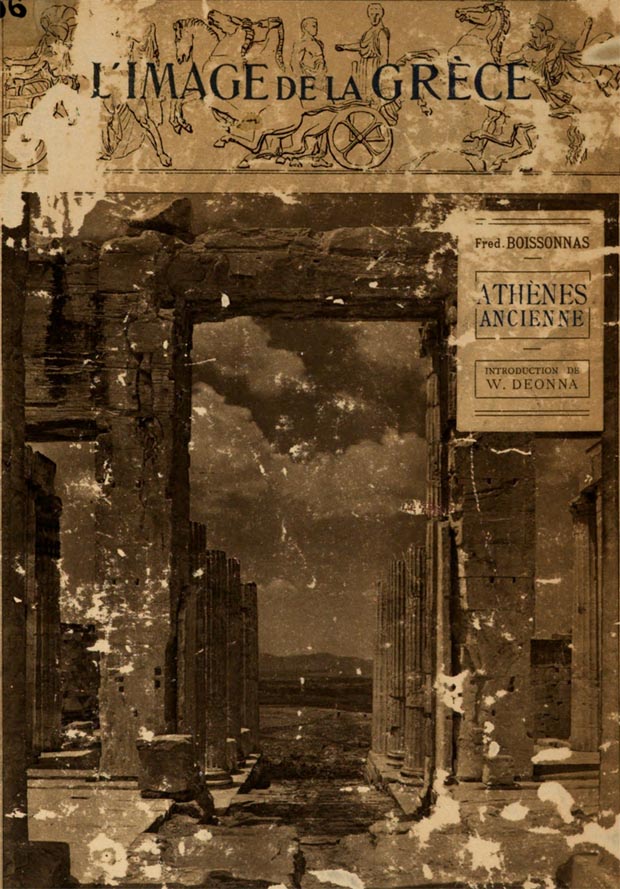 This 1921 Book L'IMAGE de la GRECE - Athenes Ancienne from Fred Boissonnas has about 45 photos of Athens Greece from 1921. The images include various lanscape shots of the Acropolis and images taken from atop the mount, also various artifcats within the National Museum.
Link to Hathitrust online copy of the1921 book
---
More Greece and the Treuhand Experience
---
Article by Nick Malkoutzis – Not a Land of cheats and liars, 2011
---



---
Advertisement: I am an Amazon affiliate
Fodor's Essential Greece: with the Best Islands (Full-color Travel Guide)
---
Original Page 2017 | Last Update May 12, 2023