UNESCO World Heritage Sites in Greece
The UNESCO World Heritage Sites in Greece online list
(Their list below. We have added some explanatory commentary)
The Acropolis, Athens
The ancient temple mount in the center of the old city with an elevated view of the surrounding mountains and sea.
Archaeological Site of Aigai (Vergina)
The modern town of Vergina is also the location of the capitol for both Philip II and his son Alexander the Great
Archeological site of Delphi
The location of the ancient "Oracle of Delphi." This location (also known as Pytho Πυθώ) was at one time considered to be the center of the earth, and the cleft rock the world's "navel."
Archeological site of Mystras
Archeological site of Olympia
Archeological site of Mycenae and Tiryns
Delos
Historic Centre (Chora) with the Monastery of Saint John on Patmos
Medieval City of Rhodes
Monasteries of Daphni, Hosios Loukas and Nea Moni of Chios
Old Town of Corfu
Paleochristian and Byzantine monuments of Thessaloniki
Pythagoreion and Heraion of Samos
Sanctuary of Asklepios at Epidaurus
Temple of Apollo Epicurius at Bassae
Meteora
Mount Athos
Philippi
---
Historical Photos
The monument of Lyskrates in Athens 1900
The choragic monument of Lysicrates in Athens
Lysikrates monument in Athens 1907
Street Scene Athens Greece Dec. 1919
Historical information
---
---
The Acropolis in Athens Greece
The Acropolis - Parthenon and More
---
---
---
You will see Amazon links on this web site because I am an Amazon affiliate. I earn from qualifying purchases.
---
International Real Estate
Buying Real Estate Overseas For Cash Flow (And A Better Life): Get Started With As Little As $50,000
Published by Wiley, 1st edition August 11, 2020, 240 pages
---
Try Prime Discounted Monthly Offering
---
Greece: Biography of a Modern Nation - AMAZON - Published March 2020 - 600 Pages
---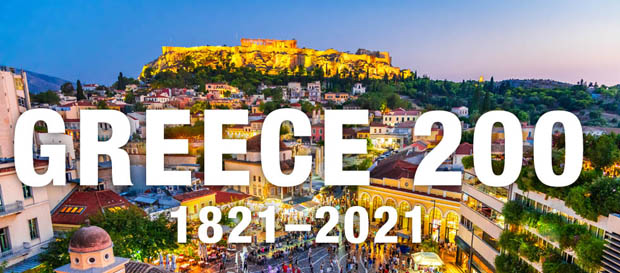 ---
Advertisement: I am an Amazon affiliate
Fodor's Essential Greece: with the Best Islands (Full-color Travel Guide)