Real Estate in Greece
Last Update January 27, 2023
---
Important Links
For the foreign buyer interested in obtaining a home in Hellas
Spitogatos.gr English - Spitsogatos Greek
Spourgiti - Greek
Tranio Greece – English
---
MEDIA REPORTS 2023
---
The affect of rising construction costs on real estate
January 27, 2023: Story at OT Financial Post [Greek]
---
The new electronic Real Estate transfer system to contain 17 supporting documents needed by notory
January 20, 2023: Story at Capital [Greek]
---
The continued expected rise in Greek Real Estate values
January 8, 2023: Story at OT Financial Post [Greek]
---
The impact of the large numbers of empty homes upon real estate costs
December 21, 2022: Story at Kathimerini [Greek]
---
The changes in real estate management
December 11, 2022: Story at Imerisia [Greek]
---
New real estate "objective value" listings released
November 29, 2022: Story at Kathimerini [Greek]
---
Most active investors in Greek real estate are Germans, Americans and Britons
October 26, 2022: Story at Kathimerini [Greek]
---
Expectations for real estate pricing drops
October 14, 2022: Story at OT Financial Post [Greek]
---
Real estate objective property price plan coming
October 10, 2022: Story at Protothema [Greek]
---
The real estate auctions for Fall 2022
Story at Imerisia [Greek]
September 19, 2022
---
Electronic Building Identity irregularities can stop transfers
Story at OT Financial Post [Greek]
August 23, 2022
---
Real Estate and the fine print in contracts
Story at Eleftherostypos [Greek]
August 11, 2022
---
Real estate transfers, step by step
Story at Eleftherostypos [Greek]
July 30, 2022
---
Rent and sale prices on real estate continues climb
Story at Kathimerini [Greek]
July 16, 2022
---
Alpha Bank tracking shows rate of Real Estate increases
Story at OT Financial Post [Greek]
July 8, 2022
---
Real Estate trends indicate demand grows for "studio" properties
Story at OT Financial Post [Greek]
June 24, 2022
---
The demand for "luxurious and ultra-luxury" homes is at the forefront of Real Estate demand
Story at Liberal [Greek]
May 7, 2022
---
Interest rates and the rising problems with real estate
Story at Liberal [Greek]
June 19, 2022
---
New Real Estate Acquisition and Leasing system goes live in 15 days
Story at Imerisia [Greek]
April 25, 2022
---
What can you get by spending 150,000 euros in the current housing market?
April 18, 2022: Story at Kathimerini [Greek]
---
Rapid acceleration in real estate prices
Story at OT Financial Post [Greek]
March 29, 2022
---
The most expensive areas of Athens for real estate rent and sales
Feb 19, 2022: Story at Imerisia [Greek]
---
Buying property in the Peloponnese
Heracles, Helen of Troy, Dutch royals . . . join the region's illustrious residents from €150,000
February 18, 2022: Story at The Times UK [English]
---
---
House buying in Greece
[...with] increase in rents and the strong demand from Greeks and foreigners for housing... If we take into account that the sale price per sq.m. for relatively old apartments and in areas considered "affordable", it ranges from 1,300 to 1,500 euros and corresponds to the monthly earnings of a well-paid, to some extent, employee, it is understood why all roads seem to lead to housing. In other words, it takes about six years to save all the earnings - that is, without the employee incurring any living expenses - to acquire an apartment worth 90,000 euros with an area of ​​70 sq.m.
October 3, 2021: Story at Liberal [Greek]
---
House-Hunting in Greece
September 23, 2021: Mostly a focus on luxury homes. Story at New York Times [English]
While Greece has long been popular with foreign buyers, the Greek government has enacted policies designed to keep the market competitive. A residency-by-investment program, known as the Golden Visa, launched in 2013 and ties a residency visa to a 250,000-euro ($293,000) property investment or 400,000-euro ($470,000) financial investment in Greece.
---
High activity of real estate transfers this summer
August 28, 2021: Story at Imerisia [Greek]
---
Home buying opportunities for less than 100,000 euros
In 2020, there was a decrease of -8.3% in the demand for real estate for rent and by -2.2% in terms of demand for purchase. A few months later, however, not a few citizens started the "safari" again to buy or rent . From the data of Spitogatos published by iefimerida.gr, it appears that the demand for properties for sale throughout the country increased by 61%, while for rent by 30%.
June 21, 2021: Story and data at Iefimerida [Greek]
---
June 8, 2021: The ten most expensive real estate areas of Greece
Story at Imerisia [Greek]
May 12, 2021: Plans for "Athenian Riviera" to change landscape of Greece
Story at Imerisia [Greek]
May 11, 2021: Mandatory for real estate transactions to go online soon
Story at Imerisia [Greek]
May 1, 2021: here rents are up and down in Attika
Story at Imerisia [Greek]
April 9, 2021: Changing Athens around Ymittos and the creation of an 80 acre park
Story at Business Daily [English]
March 3, 2021: Electronic real estate transfer system
Story at Ta Nea [Greek]
Jan 9, 2021:Real estate taxes "explode"
Story at EFSYN [Greek]
---
News Media on Greece Real Estate
June 2020: New York Times: Sugar cube homes on Mykonos seeking buyers...
June 2020: The Irish TImes: What will €199,000 buy in Greece
May 2020: Tovima [Greek]: Real estate increases expected to continue
January 2020: Naftemporiki [Greek]: 2019 marked recovery underway in Thessaloniki real estate market?
January 2020: Iefimerida [Greek]: The VAT suspension measure aims to rejuvenate the real estate market
Sept 2019: Tanea [Greek]: Staikouras speaks on tax relief, real estate, debt settlement
December 2018: Greek Reporter: Chinese Nationals buying increasing amounts of Greek property
---
You will see Amazon links on this web site because I am an Amazon affiliate. I earn from qualifying purchases.
---
International Real Estate
Buying Real Estate Overseas For Cash Flow (And A Better Life): Get Started With As Little As $50,000
Published by Wiley, 1st edition August 11, 2020, 240 pages
---
Try Prime Discounted Monthly Offering
---
Greece: Biography of a Modern Nation - AMAZON - Published March 2020 - 600 Pages
---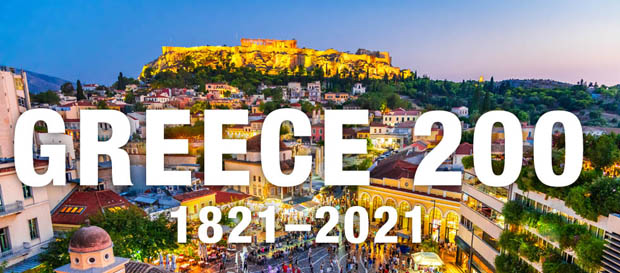 ---
Advertisement: I am an Amazon affiliate
Fodor's Essential Greece: with the Best Islands (Full-color Travel Guide)
---