Living in Greece Information
Last Update March 15, 2023
---
Information Pages:
VISA Page at the Greek Government Website (in Greek. Use Google Translate to convert to another language.)
---
Media Articles:
The changing of the Golden Visa program
March 10, 2023: story at OT Financial Post [Greek]
---
Golden Visa doubles to €500,000 for some areas
December 17, 2022: Story at Imerisia [Greek]
---
How the Golden Visa program has changed
October 10, 2022: Story at Imerisia [Greek]
---
Mitsotakis announces doubling of fee of "golden visa" program
September 14, 2022: Story at Keep Talking Greece [English]
---
Some "Golden Visa" holders are selling properties and exiting
July 14, 2022: Story at Kathimerini [Greek]
---
Decline in rate of Golden Visa applications
July 16, 2022: Story at Naftemporiki [Greek]
---
Seven out of ten "golden visas" are for Chinese
April 23, 2022: Story at OT Financial Post [Greek]
---
Studying in Greece
March 26, 2021: Article "Want to study in Greece" Here's why you should" at Study International
---
How we retired to Greece
She and her husband, Americans in their 60s, moved here without speaking Greek and only weeks after she retired from her job in Arkansas. They settled on Athens after considering Tampa, Fla., Barcelona and Venice and say it's a great fit for what they want: easy travel and an affordable place to live.
December 3, 2020: Story at MSN News
---
Tax reduction benefits for foreigner workers moving to Greece
November 25, 2020: Article at Daily Hellas [in Greek]
---
Online Groups and Websites
Facebook Expat group in Athens - in English
XE.GR - housing, jobs, and sale item classified ads -in Greek
Living in Greece - in English - Blog which addresses many bureaucratic and practical aspects of living in Greece with personal anecdotes and some step-by-step guidance on maneuvering through problems. Hasn't been updated for years but is a wealth of helpful info.
"...this incredibly noisy and always-busy megalopolis"
August 2020 article about Athens at Dispatches Europe [English]
---
EMBASSY
The USA Embassy in Athens Greece
Website
Twitter
Facebook
List of Embassies and Consolates
---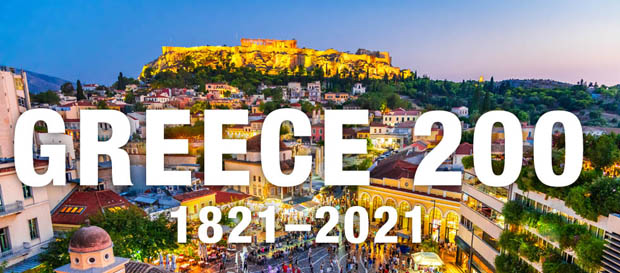 ---
Advertisement: I am an Amazon affiliate
Fodor's Essential Greece: with the Best Islands (Full-color Travel Guide)