Greece News
The news stories about Greece I saw today on the internet
February 26, 2021
The pandemic and Easter
Story at Naftemporiki [Greek]
Refugee charged with arson for self-immolation
Story at NY Times [English]
A vaccination program "without chaos"
Story at To Vima [Greek]
Erdogan trying to project power at home
Story at Ta Nea [Greek]
---
February 25, 2021
186,469
Story at Protothema [English]
Hellenic Petroleum and covid
Story at Reuters [English]
Ferry strike over
Story at Imerazante [Greek]
Tourism Minister Harry Theocharis eager for UK tourism
"With or without vaccine" - story at MSN News [English]
Lignadis in court
Story at Skai [Greek] and at Parapolitika [Greek] and "the collapsing world" of a corrupt system at Ethnos [Greek]
"Third wave" fears and the decline of infection in Europe
Story at CNBC [Engish]
Dendias talks about foreign forces leaving Libya
Dendias also mentions the rescue of over 319K refugees and migrants at sea - Story at Protothema [English]
Fili landfill set to close in four years
Story at E-ota.gr [Greek]
---
The digital revolution in Greece
The long reputation for bureaucratic inefficiency in the Greek system is changing.
Crammed with thousands of folders and blue OAED registration cards spilling out onto desks and floor space, the corridors of the building where he spoke still offer a daunting vision of the challenge to overhauling public services in Greece.
But conservative Prime Minister Kyriakos Mitsotakis says he is determined to harness the pandemic to "leapfrog" other countries with green and digital reforms to change everything from energy to education.
Greece has long been an online laggard, languishing at the bottom of the European Union's digital economy rankings, but shifts forced by the pandemic and billions of euros from the EU's Recovery Fund may accelerate change.
Story at Yahoo News [English]
---
Changing and toughening sex crimes
Story at US News [English]
Ottoman cemetery in Haldikiki prompts diplomatic actions between Athens and Ankara
Story at Protothema [English]
January budget deficit numbers
Details at Naftemporiki [Greek]
ENFIA changes
Story at Imerisia [Greek]
Top holiday booking locations post-poandemic
Story at UK Yahoo Finance [English]
790,586 vaccinations reached, ongoing 30K per day
Story at Skai [Greek]
Scandals lead to talk of legal reforms
Story at Washington Times [English]
---
---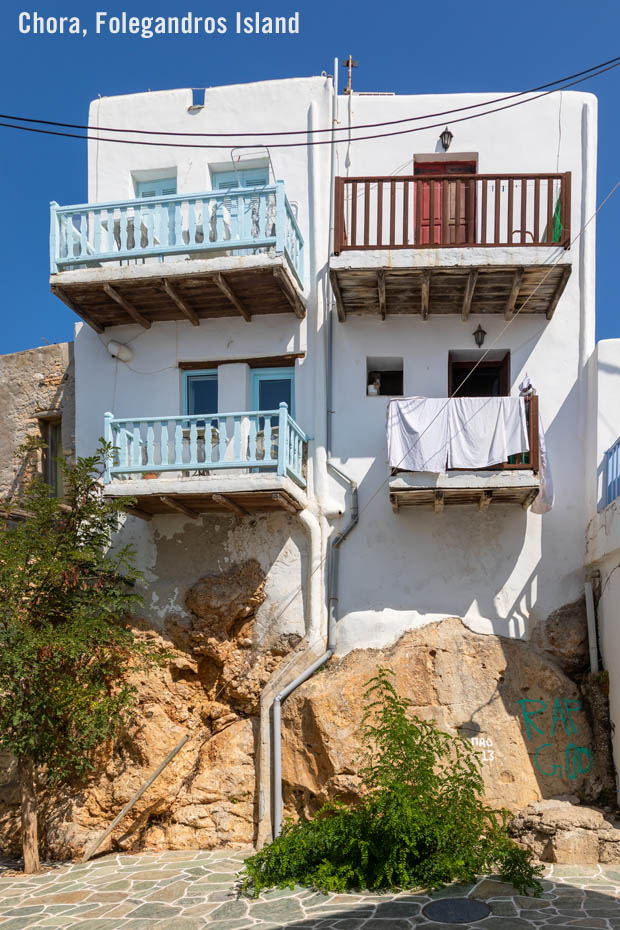 Chora, Folegandros Island
---
February 24, 2021
Thursday summit and the hoped for vaccination passport
Story at MSN News [English]
Arcadia in hard lockdown
Story at eKathimerini [English]
Koufontinas rally dispersed in just minutes
Story at EFSYN [Greek]
Debate in parliament and what it means to SYRIZA
Story at Liberal [Greek]
Lockdown in Athens continues
Story at Yahoo News [English]
Erdogan voices new threats
Story at eKathimerini [English]
UK tourists in May?
Story at UK Times [English]
Lawsuits in wake of storms
Story at Dimokratia News [Greek]
FSRU Construction project in Alexandroupolis
Story at Evros News [Greek]
Fire at camp near Thebes
Story at The Star [Greek]
Study links virus to temperatures
Study explained at Ta Nea [Greek]
Insurance subsidy program
Story at Euro2day [Greek]
Explaining the flight of Greek F-16s over Turkey's ships
Story at Protothema [English]
The "revolutionary state" of Koufontina
Story at Liberal [Greek]
Turkey blames Greece for blocking 80K refugees
Story at Yenisafak [English]
---
---





---