Greece News
December 14, 2018
N. Cyprus is migrant pass-through point
Story at Greek Reporter
Eurostat data indicates 25% drop in income during crisis
Protothema on the decreasing income values.
Mt. Athos and the Greek-Russian relationship
Story at UK Guardian.
Geminids meteor shower visibility to increase Friday
Part of the 3200 Phaethon - Story at Greek Reporter.
Greece's Got Talent culminates Sunday
Dancers from Cyprus compete - story at Cyprus Mail
The fight between SYRIZA and ND "out of control"
Story at Naftemporiki [in Greek].
"Question of democracy" and private universities
Story at eKathimerini arguing the problems with the ban against private education.
Major New Democracy meeting
Overview at Protothema on the 12th annual meeting, and Tovima with live coverage [in Greek].
---
December 13, 2018
The "mountain" of bad loans and the banks
Story at Bloomberg
Exporting gold, or smuggling gold?
Suspects released pending new developments in the case - story at Greek Reporter
The cucumber market now has only Greece and Spain
Story at Fresh Plaza
Polls show ND still ahead of SYRIZA
Story at eKathimerini and Tovima [in Greek].
The Eurozone economic conditions
Statements by European Central Bank President Mario Draghi discussed at Naftemporiki
Washington DC and Ankara
Analysis of the current state of the relationship between Turkey and the USA - eKathimerini
Kammenos pledges to resign if Prespa in acted
Story at Protothema
---
---
December 12, 2018
Will Larco default?
Hundreds of millions of euros owed in electrical costs to PPC - Story at Reuters
Complaints migrants forced back across Evros
Story at MSN News
€812.5 T-Bills success on Wednesday
Story at Xinhua net
Investment into FAMAR deals with debt issues
Story at Reuters
Rail service to Aigio back in service
Story at Tornos News
Pension cuts officially cancelled
Story at VOA and Washington Post
E-auctions increasingly used by banks
Story at eKathimerini
Abandoned children kept at Agai Sophia Hospital
Story at Tanea [in Greek].
Mitsotakis and Tsipras duel over Prespa
Story at Protothema
---
---
December 11, 2018
No more pension reductions
Official killing of the scheduled pension cuts meant to occur Jan 1 now being debated - Star Tribune and at Tanea [in Greek] the blame goes back and forth between parties over the pension issues. More at New Zealand Herald.
Thursday marks start of new USA-Greece negotiations
Story at eKathimerini on the burgeoning ties between the two NATO allies and long-time military associates. Turkey and Russia are particularly important shared subjects.
Turkey wants to build naval and air bases in N. Cyprus
Ankara cites hydrocarbon research by Greece and allies on the necessity - story at Protothema.
Iran and Greece team-up for transport into Europe
Story at Iran Daily
Parliament prepares for casino tender
Story at National Herald
Chinese Nationals buying increasing amounts of Greek property
Story at Greek Reporter
Greece entry at Miss Universe 2018 in Bangkok wears traditional Greek outfit
Ioanna Bella, the Greek entry for the Miss Universe contest wore traditional clothing for the presentation - images and story at Greek Reporter
"Recession" considerations
Story at Naftemporiki on economic gloom [in Greek] and at Tovima article on IMF predictions (in Greek).
New water airports for Lefkada, Meganisi, Kefalonia and Ithaca
Story at Tornos News
Illegal homes in Mati being granted licenses
Post-fire developments continue - story at eKathimerini
---
Cape Sounion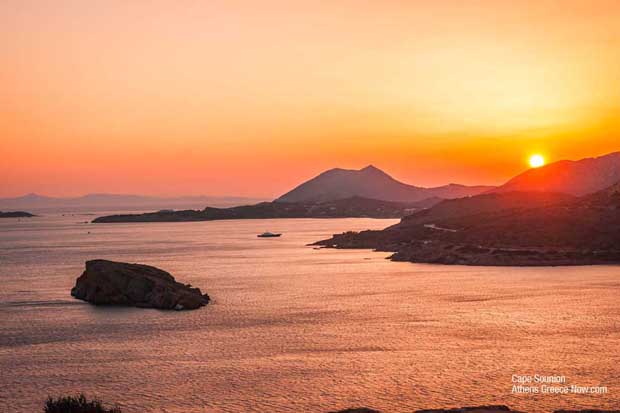 ---
Hymettus, Athens Greece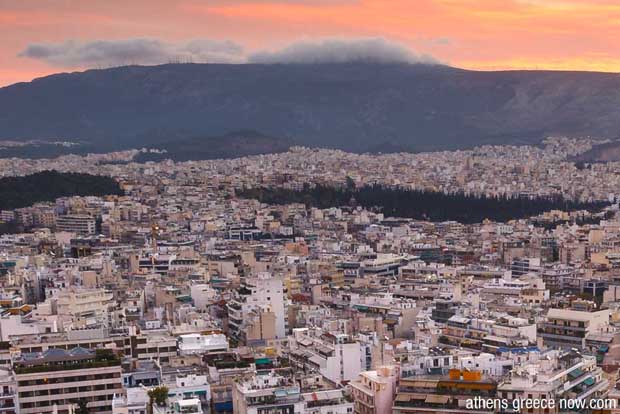 ---
December 10, 2018
Greece intermediary between Russia and world: Tsipras
Story at Protothema on the Greek role vis a vis Russia, and Fort Russ on the Greek "betrayal" against Russia. Reuters and Washington Post both say that the two countries are trying to repair the relationship after the diplomatic conflicts of the past year.
Greece stable, but surrounded by instability: Panagiotis Rigas
On political and military challenges in the Mediterranean - at Defense News
Elstat has new data on Consumer Price Index - +1.1
Data at the Elstat web site. And eKathimerini on a drop in industrial output.
Tax cut "crumbs"
Article at Tanea [in Greek]
Turkey drill ship Barbaros
On the activities of the drill ship Barbaros at Naftemporiki [in Greek] and the Turkish claims that Greece is interfering.
---
Asklipieion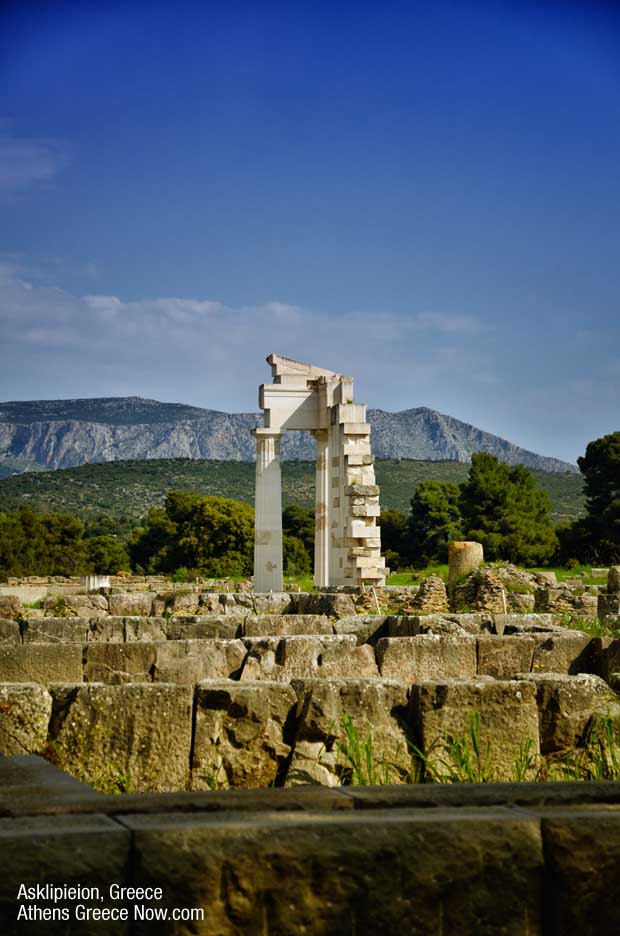 ---
December 9, 2018
Brexit and Greece
Story on The Elgin Marbles at The Week
Minister of Shipping Fotis Kouvelis: No VAT increase on islands
Story at Naftemporiki [in Greek]
Awards given at Lloyd's List Greek Shipping Awards 2018
Story at Greek Reporter
Cost dampens move of Parental transfer of property
Story at eKathimerini
Final "election campaign package" from the government for 2018
Description at Tanea [in Greek]
Greece no longer blaming Brussels, but concentrating on election campigns
Bloomberg article on the gains made and the challenges ahead in Greek politics and economics.
---
Paros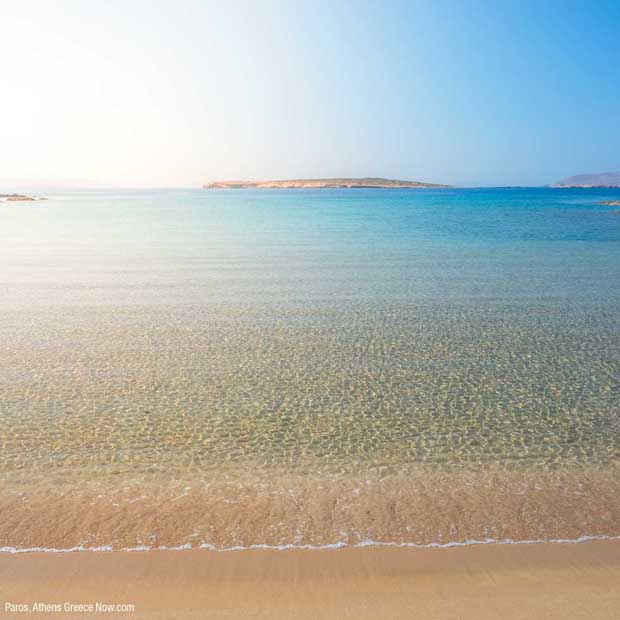 ---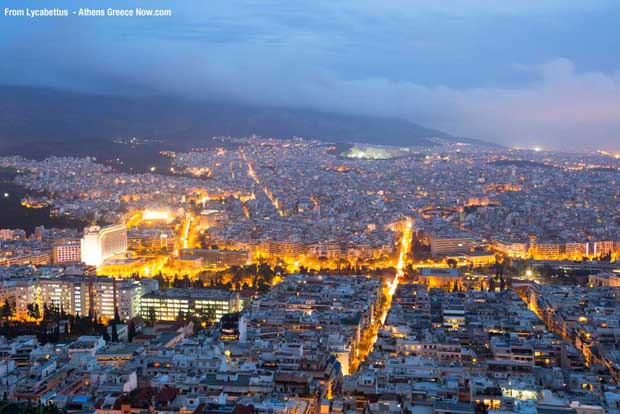 View of Athens Greece in the Evening from Lycabettus Hill
---
December 8, 2018
Folli Follie case nabs ten people
Story at Greek Reporter and more at Naftemporiki [in Greek].
Migrants groups want Greece to quit Turkey/EU deal
Story at WCF Carrier.
Is Turkstream coming to Greece?
Article on the meeting between Tsipras and Putin at Hurriyet Daily News and other insights on the meeting at Greek Reporter and more at Tovima [in Greek].
EU plan for guard force rejected
Story at Protothema on why member countries don't want the plan.
FYROM parliament to adjust constitution reference to "Macodonians"
Story at eKathimerini
Athens University violence continues
Story at eKathimerini
---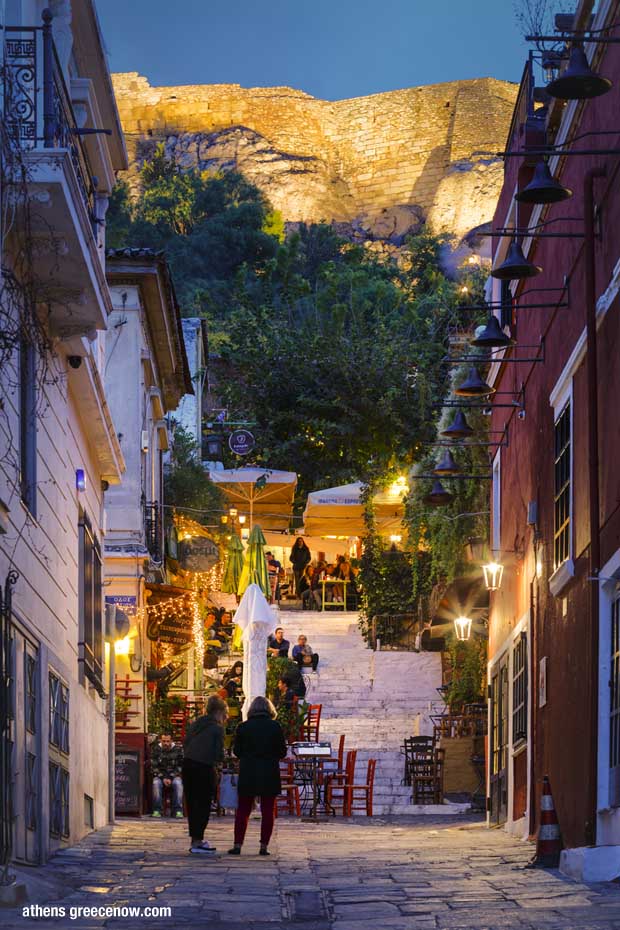 ---
December 7, 2018
Putin and Tsipras meet
Story at (with video) Protothema and more coverage at Reuters and at Russia's Tass news.
Riots in Athens over Alexis Grigoropoulos anniversary
Coverage of the Athens riots at Washington Post and ABC News.
Did Zaev's statements kill the Prespa Agreement for good?
Story at Tovima [in Greek] on consequences of Zaev's comments about teaching "Macodonian" language curriculum in Greece.
Weather: rain and snow on Parnitha
More at Tanea [in Greek] which has an overview of coming weather patterns across Greece and the islands.
---
Piraeus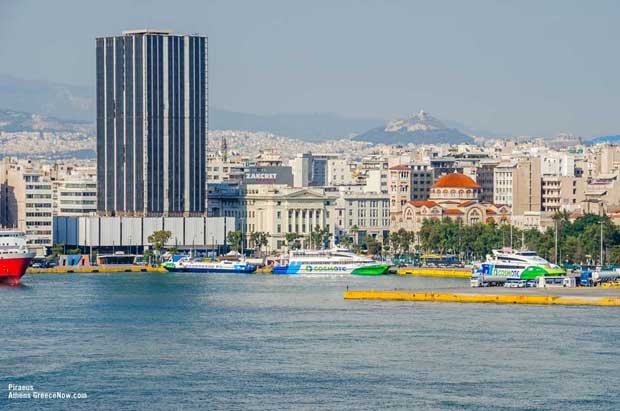 Piraeus harbor with Athens and Lycabettus in the background
---
Media lists of Greece
List: Greece Newspapers and Media
List: Embassy addresses in Greece, Grocery Stores, More
List: Visiting Greece information and Tourism links
---

---
Acropolis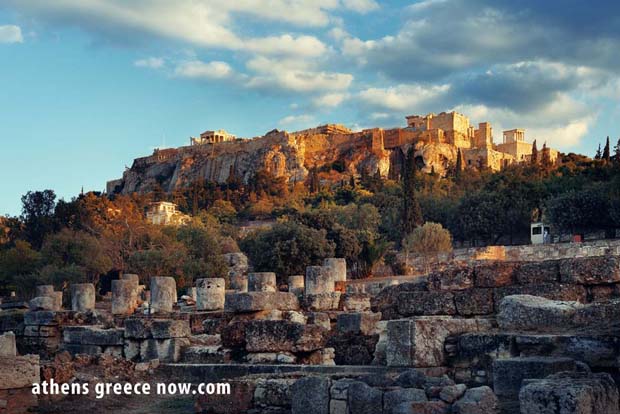 ---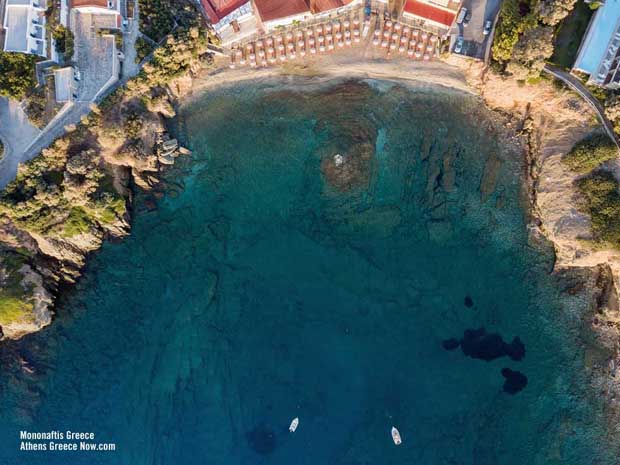 ---
Fodor's Essential Greece: with the Best Islands (Full-color Travel Guide)
---
The Country Cooking of Greece - Amazon - 384 Pages
---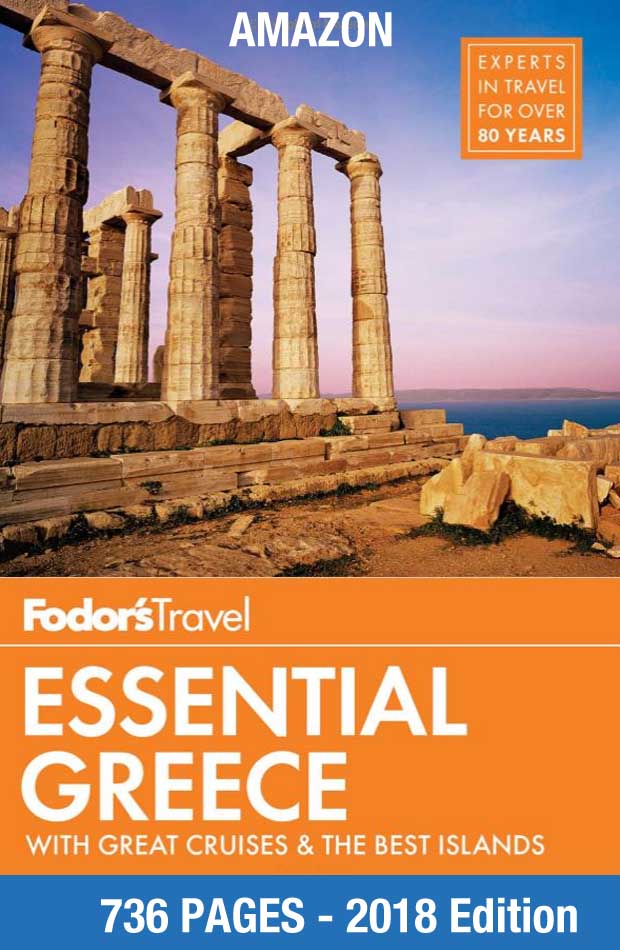 AMAZON: Fodor's Essential Greece: with the Best Islands (Full-color Travel Guide)