Greece News
August 21, 2018
Finance
Market ructions to delay Greece's post-bailout bond sale - Reuters [English]
How did the Athens Stock Exchange react? - Naftemporiki [Greek]
Mitsotakis: Tsipras provokes 'sorrow and rage' - 'Mr. Tsipras said that he would tear up the memorandums, but instead he signed an unnecessary third memorandum that cost us over 100bn euros' - Tovima [English]
Greece PM welcomes 'liberation' from bailout terms but tough economic decisions loom - CBC CA [English]
After bailout Odyssey, Greece ready to be 'normal' again - Washignton Post [Paywall] [English]
Greece ends bailout odyssey but Athens not in festive mood - Nation News [English]
Greece puts bailout, bankruptcy in rear view mirror, but many Greeks are hardly celebrating - MSN News [English]
Greece heading for 'sustainable recovery,' says EU - Euro News [English]
Tourism
Die Presse Warns Greece's Reliance on Tourism Risky - GTP [English]
Tourist arrivals in Greece jump 22.3 pct in June - eKathimerini [English]
More
Motor boat out of control after passenger and captain fall overboard - Keep Talking Greece [English]
E. Venizelos: Launch of a pre-election period without terms and limits - Liberal GR [Greek]
Greek warship HS Prometheus docks in Haifa port - Protothema [English]
Minister calls for intensification of talks on return of Parthenon Marbles - eKathimerini [English]
---
Tsipras: Ithaca is the beginning - efsyn.GR [Greek]
"...Addressing the Greek people, the Prime Minister said that this modern "Odyssey" since 2010 has come to an end, that "the Memoranda have finally ended" and "our country regains its right to define its future"...
---
---
August 20, 2018
Finance
The Tsipra Manifesto - Naftemporiki [Greek]
Greece Emerges From International Bailout, But Will Be Closely Monitored For Years - NPR [English]
Commentary: Don't cheer Greece's bailout exit just yet - Reuters [English]
Greece's Ordeal Is Far From Over - Bloomberg / MSN - Scary Graph charts [English]
Shadows loom over government's 'clean exit' scenario - eKathimerini [English]
IMF's Bob Traa to Kathimerini: Greek politicians failed to forge the necessary consensus - eKathimerini [English]
Varoufakis: Greece should have gone bankrupt - eKathimerini [English]
Editorial: Greeks' sacrifices must not go to waste - In 2015, valuable time, and reserves of trust and sacrifices of the Greek people, was lost. It required new, even harsher commitments to make up for the losses - Tovima [English]
The commitments made are equivalent to a 4th Memorandum - Liberal GR [Greek]
Turkey
Turkey issues Search & Rescue NAVTEX for the area around the Greek island of Chios - Protothema [English]
---
---
Taverna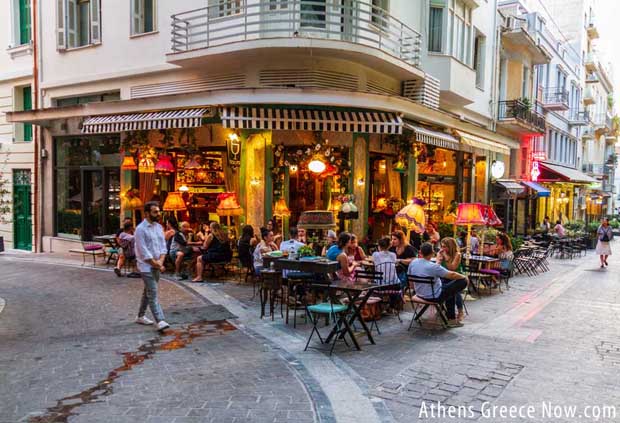 ---
August 19, 2018
Finance
How Crises and Bailouts Have Changed Greece's Economy - MSN News [English]
New start for Greece, but currencies in end game? - Reuters [English]
Greece's bailout is finally at an end – but has been a failure - UK Guardian [English]
Greece bailout programme finally comes to an end - but country faces decades of austerity - UK Independent [English]
Key dates in Greece's debt crisis - France 24 [English]
Athens on post-bailout watch, but can be 'success story' 'Greece is exceptional. It has received much more loans from us than any other country' [English]
---
Audio: Turkey - John Bachelor Show
"Turkey is caught in the midst of a very significant political spat with the United States." @IlanBerman, American Foreign Policy Council. Malcolm Hoenlein.
---
August 18, 2018
Finance
Greece Officially Ends International Bailout Program Monday - VOA [English]
In charts: Greece's economy is rebounding — but there is far to go - Output, living standards and house prices are still far below pre-crisis levels - Financial Times [English]
'Greece has Returned to Growth' Says EU's Moscovici - Greek Reporter [English]
The euro is a mixed blessing for Greece - Marketplace [English]
Greece-Cyprus-Israel to Meet in September over Gas Exploration Issue - Greek Reporter [English]
Greek gov't plans low-key bailout exit - Greek Reporter [English]
Turkey
Turkish pilot who escorted Erdogan's plane on coup night arrested over Gulen links - Some 400,000 people have been investigated for suspected Gulen links and tens of thousands arrested - Protothema [English]
Turkey is questioning Greek sovereignty in Oinousses - Liberal GR [Greek]
Berlin to Erdogan: Turkey must appeal to the IMF - iefimerida.gr [Greek]
Erdogan challenges the rating agencies - EFSYN [Greek]
Fire
Woman who lost husband, two children in Mati is suing ministers, officials - A barrage of lawsuits are expected to be filed by victims' families - Tovima [Greek]
More
Semi-finalists from Hungary, Greece and Israel compete for the finals of the Eurovision Young Musician 2018, Edinburgh 2018 - BBC [English]
Father of released soldier posts message of thanks - eKathimerini [English]
University student scores coming Aug 27 - AMNA GR [Greek]
Social "time bomb" strikes in Greece - liberal.gr [Greek]
---
August 17, 2018
Finance
Greece set to exit bailout, still faces daunting challenges - Reuters [English]
Greece's Labor Min Reports Job Losses Outnumber Jobs Added in July - Greek Reporter [English]
Europe moves on from financial crisis, but Greece is still recovering - AXIOS [English]
UBS: "Credit event" on a bond of 150 million Swiss francs by Folli Follie - liberal.gr [Greek]
Immigration
Berlin: Agreement with Athens on the refugee - immigrant - Naftemporiki [Greek]
More
New Democracy: Greek officers were released due to collective efforts - Tovima [English]
Fine up to € 1,000 if you get pebbles from Lalaria Beach - Tanea [Greek]
For Greece's austerity-hit elderly, bailout "will never end" - Reuters [English]
German plane lands in Greece after bomb threat - A local paper reports that fighter jets were scrambled after a German passenger jet reported a bomb threat. It was flying from Egypt to Dusseldorf - DW.com [English]
F-16 escort Condor DE69 to emergency landing in Chania due to bomb threat - Keep Talking Greece [English]
Conservative MEP Kyrtsos says EU eyeing SYRIZA-NEW Democracy coalition - Tovima [English]
---
Athens Greece by night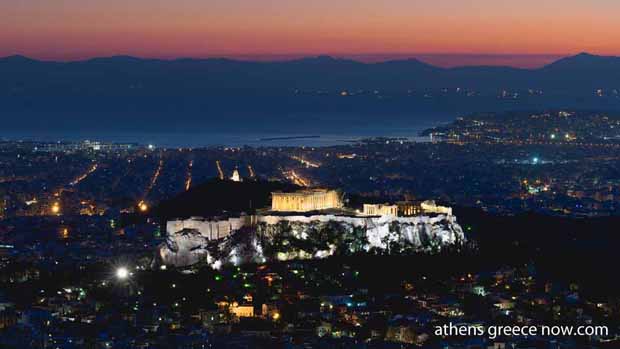 ---
August 16, 2018
Finance
Bonds: More than 4.3% the ten-year yield - Naftemporiki [Greek]
Greece launches open consultation over planned €8B Hellinikon casino venture - CDC Gaming [English]
Τaxpayers will pay will receive ENFIA real estate tax bills by 31 August - Twelve percent of taxpayers will pay up to an extra 50 euros - Tovima [Greek]
Greece brain drain hampers recovery from economic crisis - Thousands of educated citizens have moved abroad and are not rushing back - Financial Times [English]
Handelsblatt: Greece is far from the capital markets - "Alexis Tsipras should not expect 'political discounts' in the markets" writes the German newspaper - Naftemporiki [Greek]
Greece leaves bailouts behind; wonders what's ahead - marketplace.org [English]
Russia
Russia: We Didn't Start Spat with Greece - Greek Reporter [English]
Turkey
Qatar Comes to Aid of Turkey, Offering $15 Billion Lifeline - NY Times [English]
Why an American pastor's imprisonment is at the center of the U.S.- Turkey dispute - Washington Post [English]
Turkey's Erdogan Is in a No-Win Situation With Washington - Time Magazine [English]
Turkey Was Ripe for a Currency Crisis. Will It Spread? - Bloomberg [English]
More
Important finds in Amarynthos of Evia In Greece confirm sanctuary belonged to Artemis - Tornos News [English]
How Greece Marks the Dormition of the Virgin Mary - Greece Reporter [English]
Emirates Is Having a 2-for-1 Sale on Flights to Greece and Italy — and You'll Want to Book Now - Travel and Leisure [English]
---
Lycabettus Hill, Athens Greece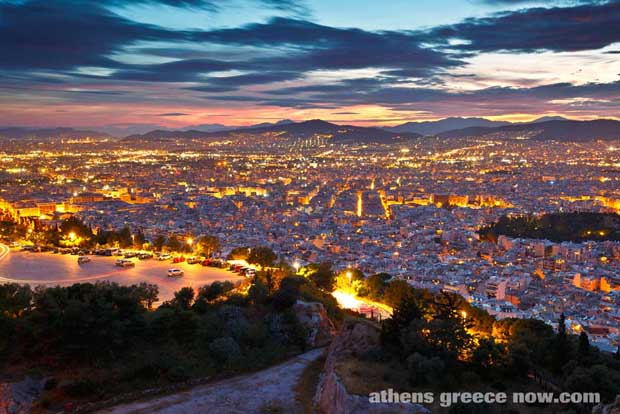 ---
August 15, 2018
Turkey
US ambassador congratulates foreign ministry on soldiers' release - eKathimerini [English]
Ankara: will exercise our rights if the US does not deliver the F-35 fighter aircraft - Naftemporiki [Greek]
Turkey and Capital Controls - Liberal GR [Greek]
The two Greek soldiers have returned to the homeland - Athens News Agency [Greek]
Freed in Turkey before spy trial, Greek soldiers await flight home - MSN News [English]
Tuesday, 14 August 2018 - 13:55 Can Turkey turn to the Arab world for economic support? - Capital GR [English]
Finance
Can Greece finally finance itself? - WUNC [English]
The mistakes of Greece's creditors - eKathimerini [English]
Regling: Greek crisis was the worst since the Great Depression 'It would be arrogant to say we did everything right in Greece. There was no script for this crisis...' - Tovima [English]
Demolition of illegal buildings to begin mid-September, environment minister says - Capital GR [English]
More
August 15 1940: The torpedoing of the Greek cruiser "Elli" (PHOTOS) - Protothema [English]
---
Piraeus, Mikrolimano Marina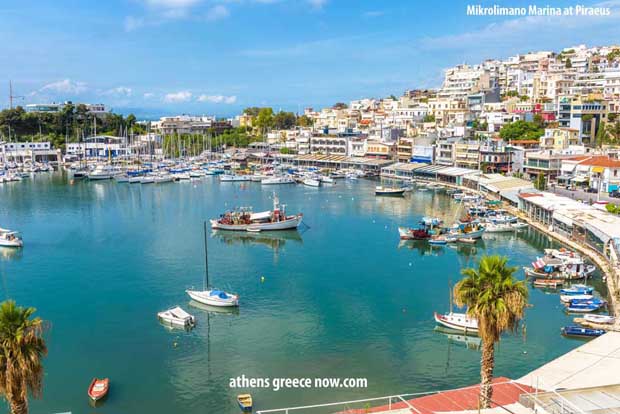 ---
Acropolis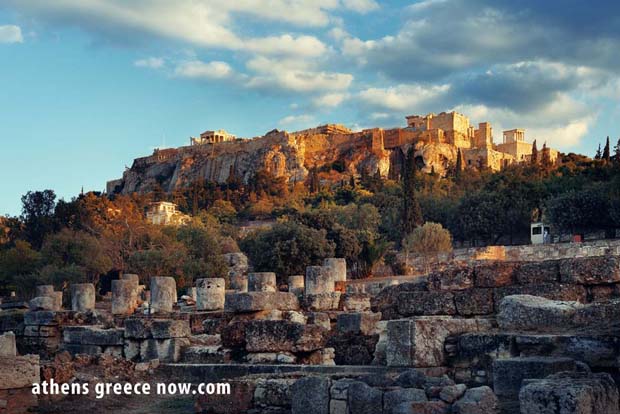 ---

---
Fodor's Essential Greece: with the Best Islands (Full-color Travel Guide)
---
The Country Cooking of Greece - Amazon - 384 Pages
---
---
---
---
LIVE CAM VIEWS
---