The Theatre of Dionysus Eleuthereus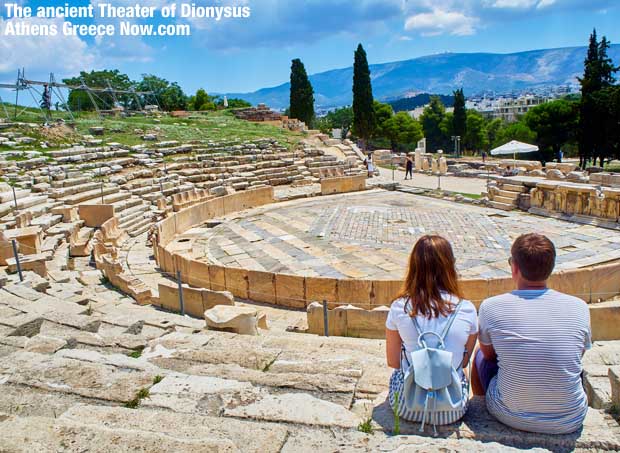 The Southern Slope of the Acropolis - Dionysos Theater
Archeological evidence shows that human beings were using the southern slope area in the Neolithic period (i.e., the "stone age"), and the slope was particularly prized as a place where fresh water was available. By the 6th century BC, the area was considered a sacred place dedicated to the gods and beings of the classic Greek era religions. The flat top of the Acropolis became the home of the temples and religious buildings for the performance of those faiths and their rituals.
The amphitheater of Dionysos (also spelled Dionysus) was the original home of "Greek Tragedy" and was where plays by Aeschylus, Sophocles, Euripides and Aristophanes were performed for the first time. The Dionysos theater was re-constructed on the eastern slide of the slope in 342-326 BC in stone, the original theater being made presumably from wood and earth. Later expansion by the Romans made the theater capacity go to some 17,000 seats, and the theater was used for gladiatorial events.
Ancient theaters of Greece
The Southern Slope of the Acropolis - The Dionysos Theater
Odeon Herodes Atticus in Athens
Odeon Theatre in Patras, Greece
---
---
---

---
Media lists of Greece
List: Greece Newspapers and Media
List: Embassy addresses in Greece, Grocery Stores, More
List: Visiting Greece information and Tourism links
---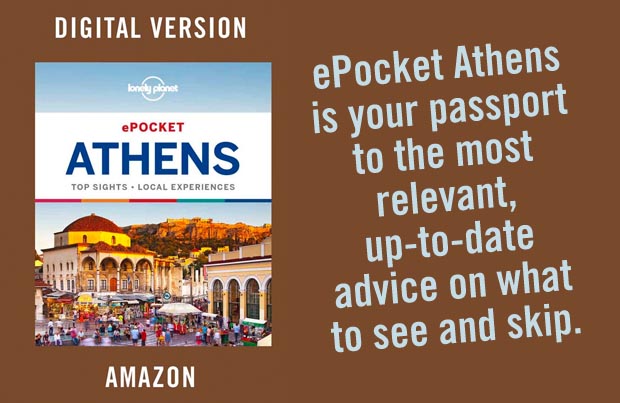 Lonely Planet Pocket Athens (Travel Guide)
---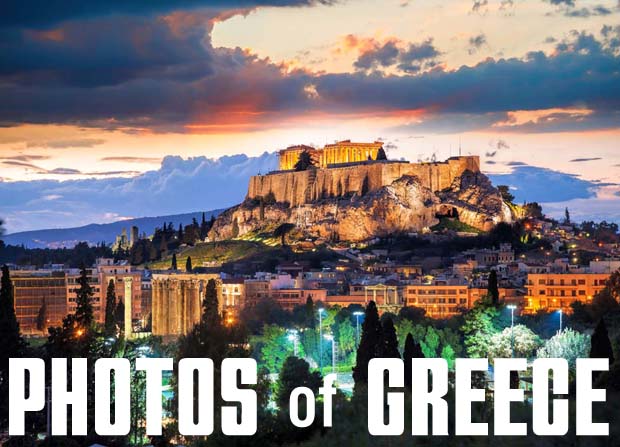 ---
The World Atlas - Greece and Adriatic Region - Amazon
"The Atlas steps into the digital age. A new one-of-a-kind World Atlas covering all parts of the globe with animated maps from Rand McNally and in-depth cultural and historical information. Each episode is dedicated to different countries, containing four distinct features - physical geography, political geography, popular locations, and thematic maps."
---