Live Cams in Greece
Last update March 22, 2022
The nature of live webcams is that they tend to go offline quite a bit. Refreshing a web cam later (sometimes) finds it back online.
Categories:
Live Cam Views of Athens
Other Greece Live Cam Sites
Online Streaming Greek TV
Defunct /offline Cam Sites (these can come back to life at anytime)

---
---
LIVE CAM VIEWS ATHENS
Pireas.org Looks out at Athens from across the Pireas bay twenty-four hours a day with the camera taking in the distant Acropolis on the left, and Ymittos mountain on the right. Daily log of images - Weather station with up to the minute reporting. The wind apparently knocks the camera askew from time to time and instead of Athens the view takes in other angles, usually toward Vouliagmeni and Sounion. Sometimes focus is on Acropolis.
Hellenic Parliament - Good view of the Hellenic Parliament and the traffic stream along Syntagma Square on Vasilissis Sofias Avenue. Camera view is from the Grand Bretagne Hotel - Skyline Web Cam
Athens - Ermou and Syntagma Square from the Electra Hotel - Skyline Web Cam
Acropolis looks up at the temple mount from the Electra Metropolis Hotel Athens.
Acropolis - from the Hotel Grande Bretagne in Athens
Athens - street view at Panathinaikou Olympic 1896 stadium
Athens-Thessaloniki Motorway - roadway view showing traffic flow
Palaio Faliro district (Athens, below Piraeus) - view from Poseidon Hotel
Piraeus - View of the Port area
Attika - Looking toward Lykavittos
Attika 2 - Looking out at Athens over trees
Acropolis - Earth TV view of the temple mount
Vyronas - view across house tops toward Lycabettus and Parnitha Mountain
Marina Zeas - drone view of the Marina near Athens, in Pireaus. Can't tell yet if this is updated.
Kifissia meteo Cam - Aimed over houses and trees toward Ymittos
---
---
OTHER GREECE LIVE CAM VIEWS
Thessaloniki - Aristotelous Square - View from Electra Palace Hotel
Corfu - Palaiokastritsa Beach - Online again January 2020
Corfu - Kerkyra - Nautilas Cafe Restaurant - looks out at the straits between Corfu and Greece
Crete - Morosini Lions Fountain at Eleftheriou Venizelou Square, Heraklion.
Paxos - Loggos Harbor
Paros - Piso Livadi - Hotel Corali
Rhodes - Palladium Hotel Panorama
Granitsa - Evrytania Hotel Panorama - view of mountains
Hydra - Looking over rooftops toward water
Gavrio Beach Cam - Island of Andros
Moraitis Beach - near ancient village of Marathon
Rodos Palladium Hotel - Rhodes - scans beach and the hotel facility
Santorini - camera pointed out at sea over the Church of Oia
Ioannina City - Central Greece
Heraklion Port - Crete
Heraklion Eleftheriou Venizelou Square - Crete
Evrytania - mountains, central Greece
---
Defunct Cam Sites
Live cams come and go, and frequently come back to life after months (or years) of neglect.
Akropolis Live View 24/7 view looking up at the walls and temple mount - Hellenic Foundation - checked Jan 2018
Adrian's Gate live cam of the traffic flying by 24/7 - Hellenic Foundation - checked Jan 2018
Attika Weathercam Video and weather station with up to the minute reporting. Checked July 2018
Athens - Theologou Street webcam - Weather Underground cam
---
Greek TV Online Streaming
---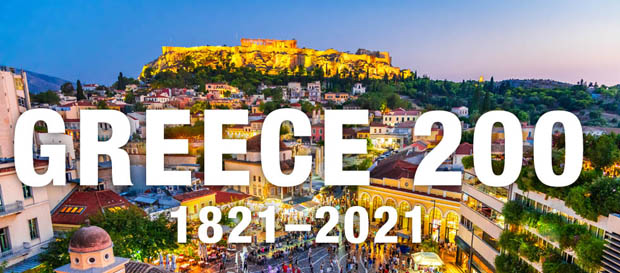 ---
Advertisement: I am an Amazon affiliate
Fodor's Essential Greece: with the Best Islands (Full-color Travel Guide)
---