Book Shop
Assorted books and media on and about Greece
You will see Amazon links on this web site because I am an Amazon affiliate. I earn from qualifying purchases.
---
Guidebooks and more: Islands of Greece

DK Eyewitness Top 10 Greek Islands (Pocket Travel Guide) – Amazon

Lonely Planet Best of Greece & the Greek Islands (Travel Guide) – Amazon

Frommer's Athens and the Greek Islands (Complete Guide) – Amazon

Greece Travel Guide: Travel Guide for Greece and Greek Islands, Crete, Rhodes, Corfu, Athens, Mykonos, and Santorini Travel Guide 2021 – Amazon

Wonders of the Greek Islands - The Cyclades: A different Greece travel guide (Greece travel for culture lovers) – Amazon
---
Rick Steves Greece: Athens & the Peloponnese
656 Pages
JUNE 2020 EDITION
---
A Concise History of Greece THIRD EDITION - Cambridge Concise Histories
336 Pages
A concise, illustrated introduction to the modern history of Greece, from the first stirrings of the national movement in the late eighteenth century to the present day. The current economic crisis has marked a turning point in the country's history. This third edition includes a new final chapter, which analyses contemporary political, economic and social developments. It includes additional illustrations together with updated tables and suggestions for further reading.
Designed to provide a basic introduction, the first edition of this hugely successful Concise History won the Runciman Award for the best book on an Hellenic topic published in 1992 and has been translated into twelve languages.
Also see this list of books on or about Greece
---
The Cambridge Illustrated History of Ancient Greece (Cambridge Illustrated Histories)
400 Pages
Available for the first time in paperback. Sumptuously illustrated in color, offering a fresh interpretation of classical Greek culture. The book devotes as much attention to social, economic and intellectual aspects as to politics and war. Paul Cartledge and his team of contributors ask what it was like for an ordinary person to partake in "the glory that was Greece." They examine the influences of the environment and economy; the experience of workers, soldiers, slaves, peasants and women; and the roles of myth and religion, art and culture, and science and education. This is a cultural history from the bottom up, which lays bare the far-reaching linguistic, literary, artistic and political legacy of ancient Greece, and seeks justification for Shelley's claim that "we are all Greeks."
Paul Cartledge is Professor in Greek History in the Faculty of Classics at the University of Cambridge and is Fellow and Director of Studies in Classics at Clare College, Cambridge. He is the author of several books about ancient Greece, including Spartan Reflections (California, 2001), Hellenistic and Roman Sparta (Routledge, 2001) and Sparta and Lakonia (Routledge, 2002).
---
580 Pages
A Historical View of the Condition of the Greek Nation, from the Time of its Conquest by the Romans until the Extinction of the Roman Empire in the East.
Campbridge University Press page about this book
---
Eurydice Street: A Place In Athens Paperback
May 1, 2005 by Sofka Zinovieff – Sofka Zinovieff had fallen in love with Greece as a student, but little suspected that years later she would return for good with an expatriate Greek husband and two young daughters. This book is a wonderfully fresh, funny and inquiring account of her first year as an Athenian.
Eurydice Street: A Place In Athens - AMAZON
---
Not the Classical Ideal: Athens and the Construction of the Other in Greek Art
560 Pages
Utilizing classical Greek imagery, this anthology provides an investigation of 'otherness' within the classical ideal. An international collection of authors develop a nuanced picture with the social and political aspects in regard to gender, class, and ethnicity.
---
---
Streetwise Athens Map
Laminated City Center Street Map of Athens, Greece - Folding pocket size travel map with metro map – AMAZON

Streetwise Athens Map - Laminated City Center Street Map of Athens, Greece - Folding pocket size travel map with integrated metro map This map covers the following areas: Main Athens Map 1:9,000 Piraeus Inset Map 1:21,000 Greece & the Aegean Map 1:3,300,000
---
ATHENS in THREE DAYS
Athens in 3 Days (Travel Guide 2020 with Photos&Maps)
All you need to know before you go to Athens: 3 Days Itinerary,Where to Stay,What to See,Food Guide,How to Get to the Greek Islands&10 Day-Trips
---
DK Eyewitness Travel Guide: Greece, Athens & the Mainland
DK Eyewitness Travel Guide: Greece, Athens & the Mainland
---
The Full Catastrophe: Travels Among the New Greek Ruins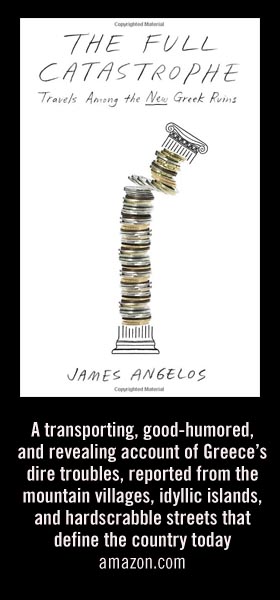 A transporting, good-humored, and revealing account of Greece's dire troubles, reported from the mountain villages, idyllic islands, and hardscrabble streets that define the country today
---
Advice on achieving a fulfilling old age from one of the bestselling authors of Plato and a Platypus Walk into a Bar . . .
After being advised by his dentist to get tooth implants, Daniel Klein decides to stick with his dentures and instead use the money to make a trip to the Greek island Hydra and discover the secrets of aging happily. Drawing on the inspiring lives of his Greek friends and philosophers ranging from Epicurus to Sartre, Klein uncovers the simple pleasures that are available late in life, as well as the refined pleasures that only a mature mind can fully appreciate.
A travel book, a witty and accessible meditation, and an optimistic guide to living well, Travels with Epicurus is a delightful jaunt to the Aegean and through the terrain of old age that only a free spirit like Klein could lead.
Travels with Epicurus: A Journey to a Greek Island in Search of a Fulfilled Life
---
Lonely Planet Greece (Travel Guide)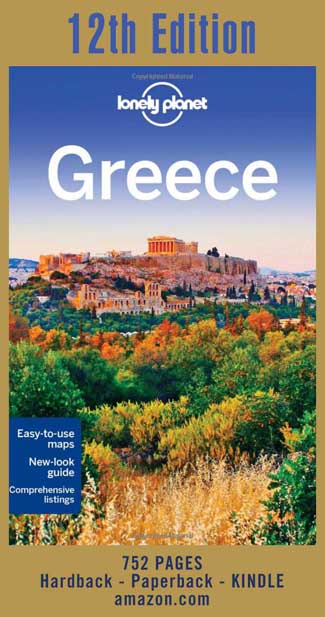 Color maps and images
Highlights and itineraries help you tailor your trip
Insider tips to save time and money
Essential info at your fingertips - hours of operation, phone numbers, more
Honest reviews for all budgets - eating, sleeping, sight-seeing, more
Cultural insights give you a richer, more rewarding travel experience - including history, art,literature,cinema,music, architecture,etc
Free, convenient pull-out Athens map (included in print version), plus over 130 maps within these pages
Covers Athens, Crete, Santorini, the Ionian Islands, Evia, the Sporades, the Cyclades, the Dodecanese, the Saronic Gulf Islands, Macedonia, the Northeastern Aegean Islands, and other areas, too.
---
Athens Burning: The Persian Invasion of Greece and the Evacuation of Attica - 184 Pages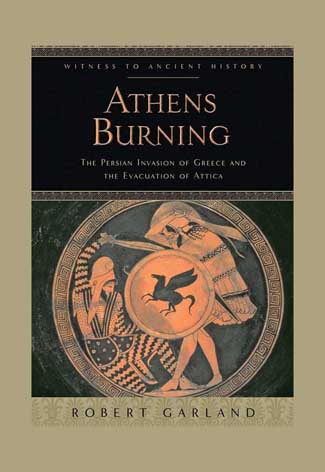 Athens Burning: The Persian Invasion of Greece and the Evacuation of Attica - Amazon - 184 pages - Johns Hopkins University Press 2016
---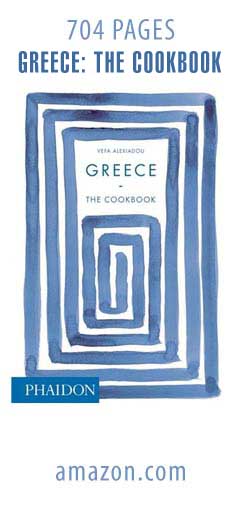 Greece: The Cookbook
---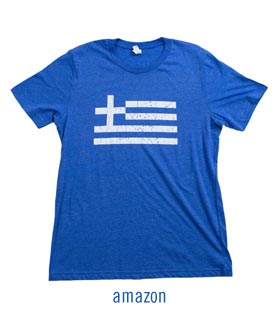 ---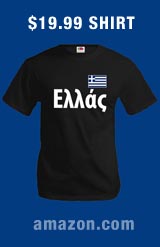 ---
---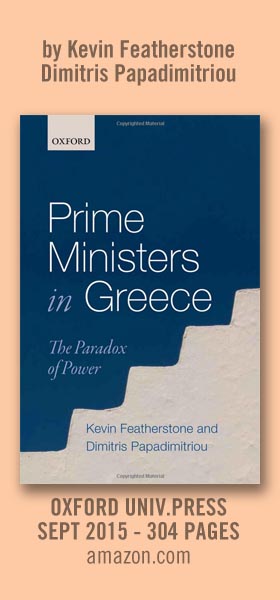 ---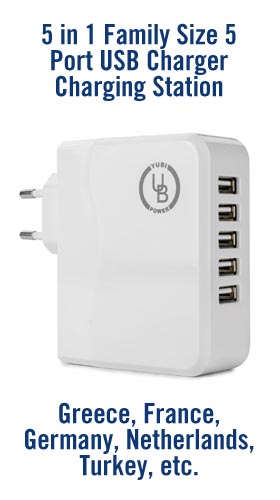 ---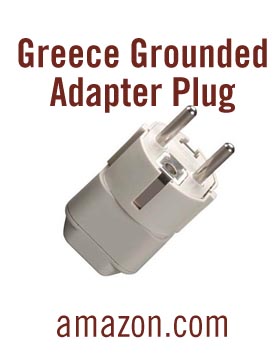 ---
May 2020: Informative article at UK Guardian about ten novels of Greece
---



---
Advertisement: I am an Amazon affiliate
Fodor's Essential Greece: with the Best Islands (Full-color Travel Guide)
---
Last update April 2021