Tourism in Greece
Greece's fast growing industry
Tourism facts in Greece:
A quarter of the Greek GDP is from tourism (fact from Institute of the Greek Tourism Confederation)
Greece's 2018 economic growth of 1.9% contained 1% due to tourism's increase (21.6 billion euros, 11.7% of GDP) (fact from Institute of the Greek Tourism Confederation)
The other large piece of the Greek economy is shipping which constitutes 7% of GDP.
During peak tourism season, half a million people are directly employed in tourism, and if the other businesses which are utilized for the tourism machine are added into this number (for example, transport), an estimated 44% of employment in Greece is linked to tourism.
90% of revenue that comes from abroad is tourism related.
Top visited locations in Greece 2019
The top visited places in Greece are (stats from Institute of Greek Tourism Confederation sete.gr):
Athens
Crete
Thessaloniki
Rhodes
Corfu
Kos
Zakynthos
Santorini
Mykonos
Kefalonia
Kalamata
Karpathos
Visiting Greece - advice and tips on coming to Greece
2019 - Tourism too important for Greek economy?- Story at eKathimerini
---
---
Tourism 2019 beating 2018 numbers
Bank of Greece reports that tourism receipts totaled €537 in April 2019 versus €503 in the same month of 2018
---
Tourism 2018
2019 tourist season could differ from 2018's record rate
Story at Greek Reporter on comments made by President of the Association of Greek Tourist Enterprises (SETE) Yiannis Retsos.
---
Tsipras: Greece expecting record high of 32 million tourists in 2018 - Athens News Agency
Greek current account deficit widens in April, tourism revenues increase - freemalaysiatoday
Thomas Cook to Invest €150M in Greek Tourism in 2018 - Greek Reporter
'Thematic Tourism Key to Boost Arrivals to Greece' – Interview with Hellenic Chamber of Hotels President Alexandros Vassilikos - GTP
Fraport Greece sees double-digit percentage rise in 2018 passenger traffic - Reuters
Greece tourism at record high amid alarm over environmental cost - UK Guardian
National Tourism Organization invites 587 bloggers to promote the beauty of Greece - Protothema
Is Greece on the brink of an overtourism crisis? - UK Telegraph
Scenery of Astypalaia island, Greece (photos) - chinadaily.com
---
Tourism 2017
"Tourism was up 7 percent in 2017, and has been doubling the industry average for growth in recent years. That is good news in this vital sector of Greece's economy. One in five jobs created in Greece is in the tourism sector. Some estimates are every 30 tourists create a new job for a Greek." - Fox News Story Nov 27, 2017
---
"27 million tourists in 2017 according to central Bank of Greece figures"
---
May 2013
Greek PM invites China to 'join Greece's success story' - CS Monitor
"After global rating agency Fitch upgraded Greece's sovereign credit rating from CCC to B- last week, Mr. Samaras tried to convince Chinese officials that the economic crisis plaguing Greece would soon come to an end.

"I wouldn't be here if we in Greece hadn't turned our ship around," he told them during his visit, flanked by 71 Greek businessmen and members of his cabinet, who had to pay their own way to Asia because of budget austerity measures."
---
2013 Tourism to Greece down 5.5% in 2012 - Elstat
Arrivals from United States down -22.9%
Norway, Russia, Uk and Australia up.
"...in the period January- December of 2012 , arrivals of non-residents from abroad decreased by 5.5%, as compared with the same period of the year 2011.

More specifically, in January-December 2012 arrivals from Europe, which account for the majority of arrivals of non-residents to Greece (89.3%), registered a 5.5% decrease reflecting the same decrease observed for total arrivals, while arrivals from the Member States of the European Union recorded a decrease of 8,5%. Arrivals from Poland, France, Germany, Belgium, Italy, Bulgaria and Netherlands showed a significant decrease in absolute values.

On the other hand, a significant increase in the total of arrivals was observed in the cases of United Kingdom and Russia. As regards the participation of non-resident arrivals by country of origin, the largest number of arrivals came from Germany (13.6%), United Kingdom (12.4%) and France (6.3%).

Moreover, the corresponding data for the rest of the continents show a significant decrease in arrivals, in absolute values, from America, while an increase in absolute values is recorded for arrivals from Asia.

As regards the means of transportation and the point of entry, the data show that most arrivals are by air. During the aforementioned time period the airport with the largest share of traffic is Athens (17.1%) and then follow the airport of Irakleio (13.3%) and Rodos (10.3%).
Download Elstats complete press release with stats and tables.
---
May 2013
Luring Tourists Back to Greece - NY Times
"If last summer was a dark spot for tourism in this crisis-hit country, travelers are returning in greater numbers this year, lured by discounts of up to 20 percent on hotels in major cities...

"The Greek government is stable, and we are no longer under speculation that Greece will leave the euro," said Xenophon Petropoulos, a spokesman for the Association of Greek Tourism Enterprises. "The value-to-price ratio is excellent at the moment, and that's helping to bring tourism back."

With reports of anti-austerity protests last year and early this year fresh in people's minds, however, the first question being asked by travelers is whether it is safe to visit Greece. The short answer is yes.

"You may have activity in Syntagma Square," Mr. Petropoulos said. "But 500 meters away, people are drinking beer in Plaka."
---
2010 - Athens trying to stabilize tourism drop to single digits
---

---
Media lists of Greece
List: Greece Newspapers and Media
List: Embassy addresses in Greece, Grocery Stores, More
List: Visiting Greece information and Tourism links
---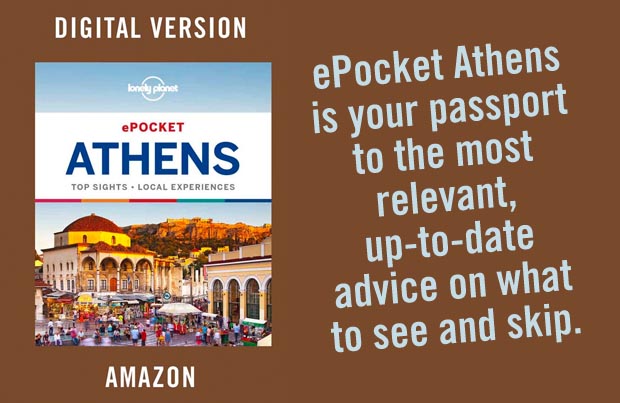 Lonely Planet Pocket Athens (Travel Guide)
---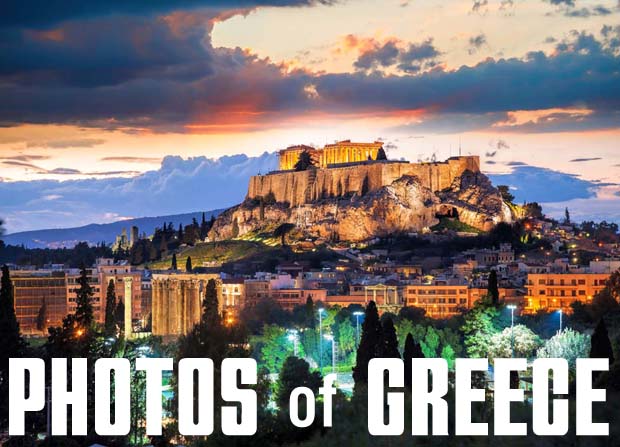 ---
The World Atlas - Greece and Adriatic Region - Amazon
"The Atlas steps into the digital age. A new one-of-a-kind World Atlas covering all parts of the globe with animated maps from Rand McNally and in-depth cultural and historical information. Each episode is dedicated to different countries, containing four distinct features - physical geography, political geography, popular locations, and thematic maps."
---