The Meteora mountain peaks in Thessaly, Greece
In Thessaly, Greece
The Meteora mountains are in the central, western section of Greece.
The average height of the peaks are approximately 1,000 feet (330 meters) with the tallest being 1,800 feet high (500 meters.)
According to the Encyclopedia Brittanica, the name is derived "...from a Greek contraction meaning "suspended in the air."
Historians are puzzled by how the first inhabitants got up the vertical faces of the mountains to create what later became the monasteries the area is famous for (there were at most 24 monasteries at one time, with currently six still functioning in the area).
The oldest recorded reference is a hermit named Barnabas using a cave for a dwelling place in AD 985. A monk named Athanasios began the monastery of Megalo Meteoro on a mountain pinnacle in 1382. At the peak of inhabitation in the mountainous area, there were 24 functioning monasteries, but by the 19th century only six were still in use, the others in various states of ruin. In 1920 stairs were cut into the rock to make the six monasteries accessible without using ropes and other lifting devices. Since then the area has been refurbished and repopulated by many monks and nuns.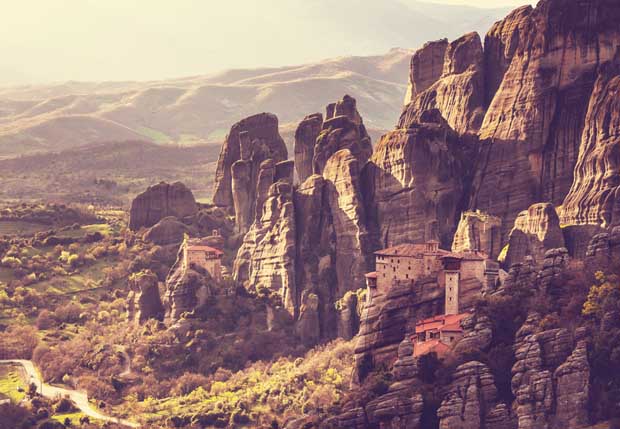 ---
Map to Meteora
---
---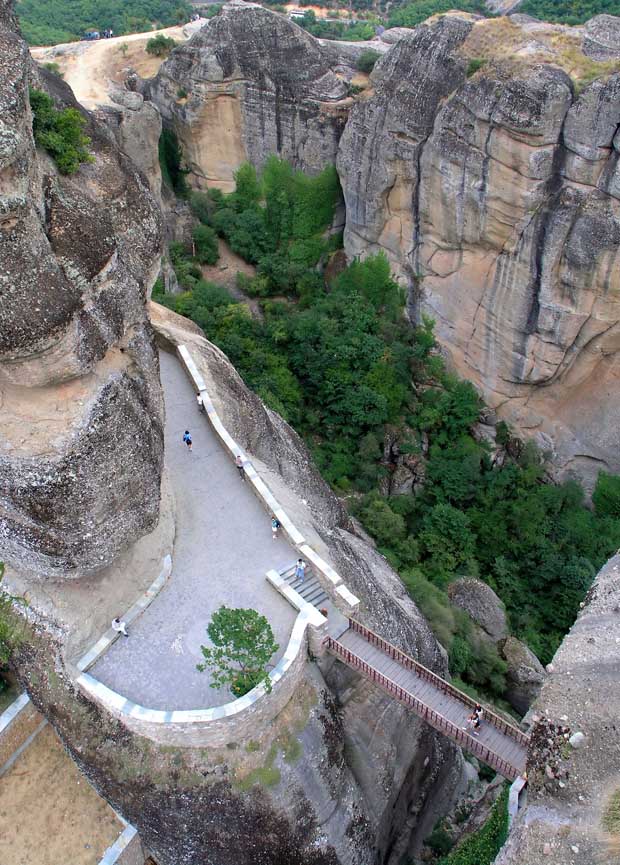 ---
---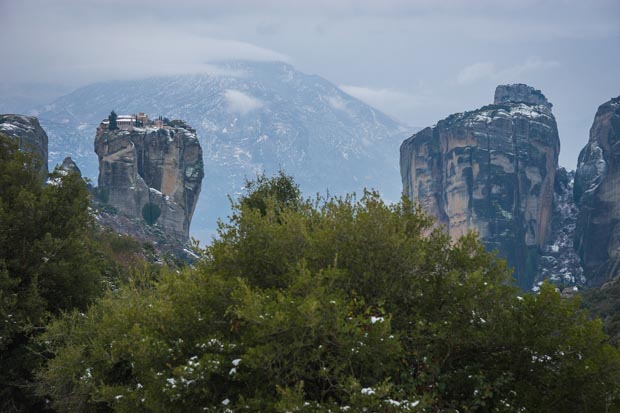 ---
The Acropolis in Athens Greece
The Acropolis - Parthenon and More
---
---
You will see Amazon links on this web site because I am an Amazon affiliate. I earn from qualifying purchases.
---
International Real Estate
Buying Real Estate Overseas For Cash Flow (And A Better Life): Get Started With As Little As $50,000
Published by Wiley, 1st edition August 11, 2020, 240 pages
---
Try Prime Discounted Monthly Offering
---
Greece: Biography of a Modern Nation - AMAZON - Published March 2020 - 600 Pages
---
The Country Cooking of Greece - Amazon - 384 Pages
---