Visiting Greece
Last Update July 16, 2021
Important information for 2021
Tourism to Greece was severely limited during the pandemic, but this has now changed and the 2021 tourist season is now officially underway. On July 16, 2021 the rules for Island travel changed again.
Allowed Travel to Greece July 2021 update - the rules for entry.
Official Greek government website: Protocol for Arrivals in and Departures from Greece
Airports of Greece - list at the Hellenic Aviation Authority
Though the government continues to adjust requirements for restaurants, bars, tavernas, beaches, etc., the tourism in Greece is completely open to the vaccinated tourist.
---
On July 8, 2021 the United Kingdom dropped the quarantine requirements for returning travellers, and so bookings immediately surged by an estimated 400%.
UPDATED May 12, 2021

April 20, 2021: US State Department has increased their "Level 4" Travel Advisory list from 34 to 131 countries overnight, and this includes Greece.

Latest restrictions and the plans for opening up at Allowed Travel to Greece list

Some airports in Greece are reopening. Flights from the EU, USA, the United Kingdom, the United Arab Emirates, Serbia and Israel will begin on April 16. Airports that are opening Athens, Thessaloniki, Heraklion, Chania, Rhodes, Kos, Mykonos, Santorini and Corfu, and two border crossings. (See this Reuters report for more info.)
---
---
Older Information:
Eleven countries that have allowed travel to Greece, though with a number of rules to follow:
United Kingdom* (Special requirements)
Australia
New Zealand
Rwanda
Singapore
South Korea
Israel
Thailand
Turkey
Japan
United Arab Emirates* (Special requirements)
The 22 Member Schengen Zone Countries and other EU Countries allowed to travel into Greece, also including various rules.
Austria
Belgium
Bulgaria
Croatia
Cyprus
Luxembourg
Netherlands
Germany
France
Spain
Portugal
Sweden
Finland
Denmark
Lithuania
Latvia
Estonia
Poland
Romania
Slovakia
Hungary
Slovenia
Italy
Greece
Czech Republic
Malta
Spain
Ireland
---
---
March 27, 2021 Update
Though restrictions and "lockdowns" continue to be made around Greece, the planning for lifting of barriers on tourism has begun, with a complete opening of doors to tourists (meeting certain requirements) expected on May 14, 2021.
Greece's Tourism Minister Harry Theocharis announced at the ITB Berlin trade show March 9th about Greece's plans for a May 14 opening, with these basic "protocols:"

All tourists will be subject to random testing

Tourists with vaccinations welcome

Tourists without vaccination can come if they provide proof of antibodies, or record of a negative test, written in English, and it includes the name and information matching the passport (See more about this is MSN News, March 27, 2021)

All arrivals will quarantine for seven days at hotel or home

A negative test will mean a minimum of a 14 day quarantine 

Mandatory masks in public, indoors and outdoors
---
Important Links
Travelling to Greece in 2021 - the rules for entry (updated April 2, 2021).
Protocol for Arrivals in Greece - Hellenic Republic Government page in English.
Moving to Greece, Living in Greece - Some helpful resources
Airports of Greece - list at the Hellenic Aviation Authority
---
Older Information prior to May 14, 2021
Tourism problems to watch out for in 2021:
Tourism had a dramatic reduction in 2020 because of the ongoing pandemic, and these conditions continue to complicate 2021.
The tourism that is still be pursued (and provided in Greece) is often at deeply discounted rates, but also with curtailed activities, especially as periodic medically necessary but usually temporary restrictions are inacted. Please see below for more info on visiting Greece in 2021.
January 11, 2021 update: Greece is still periodically popping open (and often back closed again) depending upon the ongoing dilemma of the COVID19 pandemic.
For travel to Greece, one must be from an "allowed" country, and must abide by the frequently changing conditions of quarantine and other considerations.
Archeological sites restaurants and beaches are sometimes open, and though the whole country is looking forward to things returning to "normal," that has not happened yet.
Coronavirus/Covid-19: in the beginning of March of 2020, the spread of coronavirus around the world raised heightened fear that it would derail the important tourism season in Greece (for example see this article - in Greek - at Tovima). By mid-March that fear has been realized as mass closures across the country brought tourism, and business and public life in general, to a complete halt. The concern over a "wildfire" spread of the virus (as happened in China and Italy, for example) caused the Mitsotakis government to implement a severe lockdown which continued well into April and May - see this story at Naftemporiki). While huge numbers of fatalities were realized elsewhere in the world, Greece was able to maintain a very small total count of cases, and a very low death count, with only 165 deaths as of May 18, 2020, but that number rose to over 5,000 by January 2021. (See this article at Greek Reporter for details).
West Nile Virus In 2020, the European Centre for Disease Prevention and Control recorded 143 infections with 23 deaths (see the website for the EU Disease Control Center, Nov 27, 2020 here)
There were 223 cases of West Nile Virus in 2019, and 300+ cases in 2018. This is a threatening ailment though with less than 1% of cases proving to be fatal. Spread by mosquito, the virus produces a fever and when serious, other complications (the American CDC page on West Nile is here). Health care on mainland Greece is considered very good, however the islands frequently have much more limited resources. (For reference see European Centre for Disease Prevention and Control ECDC Europa.)
Passport checks increase travel time - In 2017 the Schengen Borders Code regulation EU 2017/458 began implementation, and the Greek police began enforcing these stricter border controls in April of 2019. Making sure you have the appropriate paperwork and identification with you is important. US citizens usually only need a passport with trips of 90 days or less into Greece, beyond that time frame a visa is required. For more info see:
Hellenic Embassy Washington DC web site
Crime against tourists - Greece has a quite low level of violent crime, and the typical issue a tourist faces is theft while using the metro subway or while using public spaces. Besides stealing valuables, passport theft is a problem, and many authorities recommend keeping the passport locked up safely at the hotel while carrying a photocopy of identification.
Why tourism is such a large business in Greece
Tourism in Greece is very important and contributes 18% [1] of the country GDP. The government and private enterprise regularly invest in making international tourism a relatively simple affair for the traveller (for example, some 51% of Greeks around Athens are rated to have some English language skills) with a high regard for the visitor's comfort and enjoyment, with an extensive focus on just getting a tourist entourage from one place to another effectively.
Each year the tourist season (heaviest May to September, though tourism flourishes all year) edges upward in total numbers of visitors such that records seem to be broken almost yearly for total number of arrivals, and 2018counted an all-time high of 33 million visitors (see this GTP article for details).
The economic crisis brought about a 26% contraction in the Greek economy between 2007 and 2013 [2] resulting in extensive turmoil in employment, business and banking, and this hurt tourism somewhat, but another result was an even sharper focus on this renewable income maker for the country, and as the Greek finances have improved, so has an explosion of activity to expand the tourist trade, in in 2019 increased construction and expansion of existing properties catering to tourism has increased.
Related: Places in Greece
---
EURAIL to visit Greece
The EURAIL system carries passengers into 31 different countries, and beginning in 2019 EURAIL began including 53 islands as part of their routes by using ferries, in particular Blue Star Ferries and Superfast, both part of the EURAIL system. The island pass system does not include the Greek mainland, which is a separate add-on that can be purchased for use with a EURAIL pass.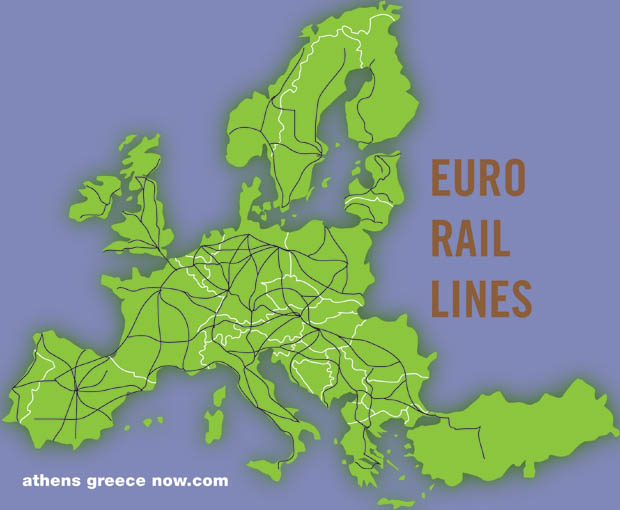 The Global Pass lets you travel in these 33 countries [source: eurail.com]:
Austria, Belgium, Bosnia-Herzegovina, Bulgaria, Croatia, Czech Republic, Denmark, Estonia, Finland, France, Germany, Great Britain, Greece, Hungary, Ireland, Italy, Latvia, Lithuania, Luxembourg, Montenegro, Netherlands, North Macedonia, Norway, Poland, Portugal, Romania, Serbia, Slovakia, Slovenia, Spain, Sweden, Switzerland, Turkey.
For purchasing tickets for EURAIL, use the EURAIL WEBSITE RESERVATION PAGE.
For more info and an overview of costs, see this short but informative March 2019 article online at Travel and Leisure
---
Driving for yourself in Greece
Informative article on getting around under your own power 13 Essential Tips on How to Drive (Safely) in Greece - Greek Reporter
---
Recommended resource:
Athens Survival Guide - There's nothing like this site, it is full of photos and the personal experiences of Matt Barrett over many decades in Greece.
---
Online eTickets
Online etickets for archeological sites, etc. - etickets.tap.gr - managed by the Archaeological Resources and Exploitation Fund of the Ministry of Culture and Sports.
---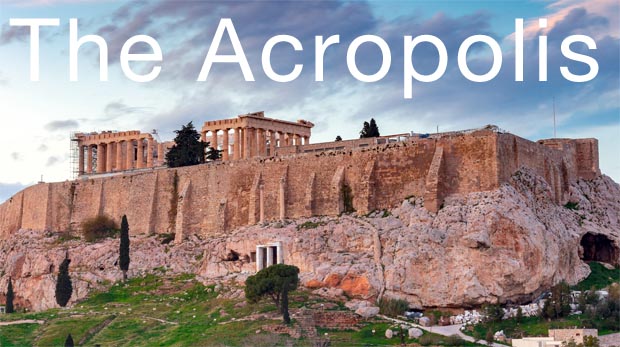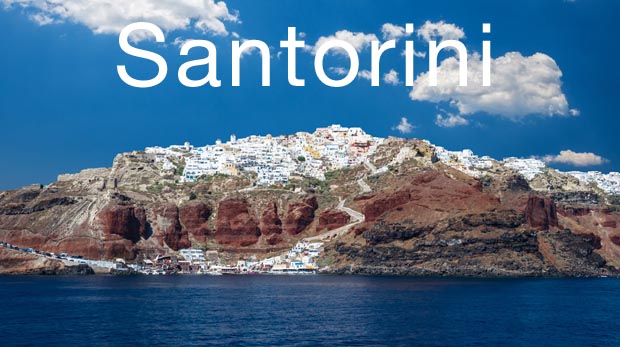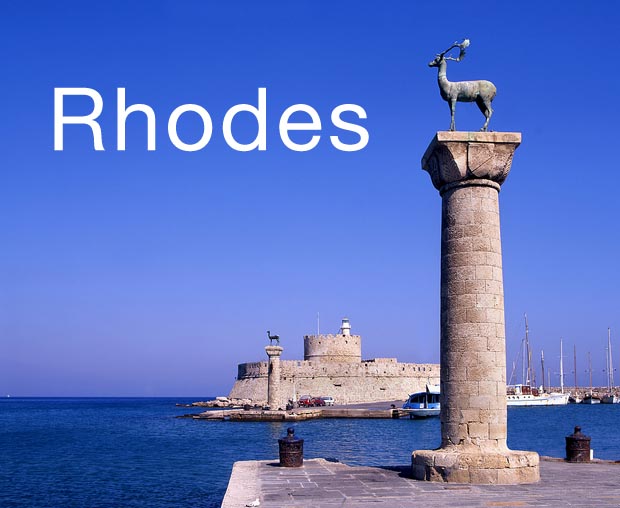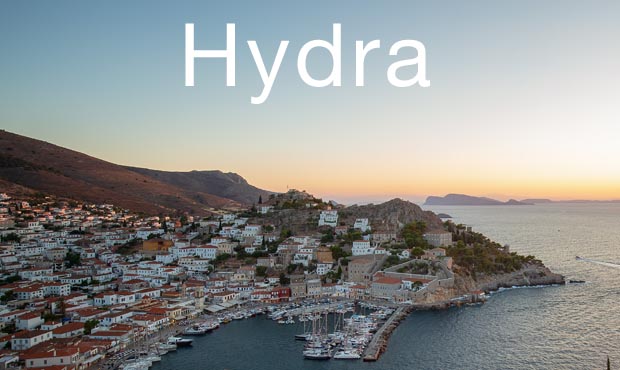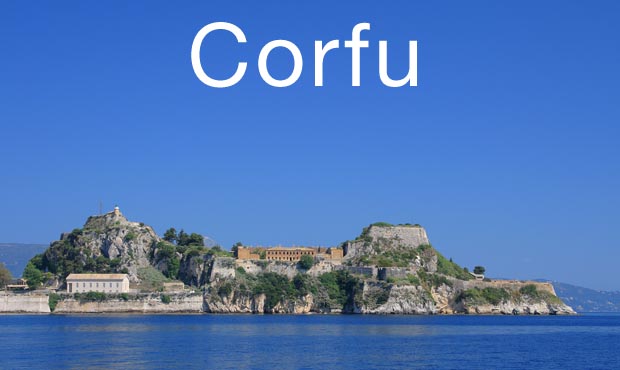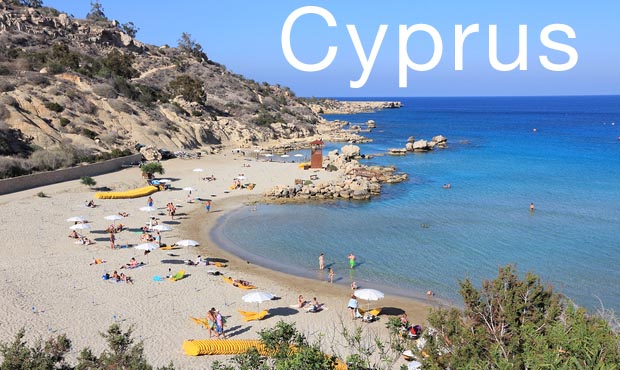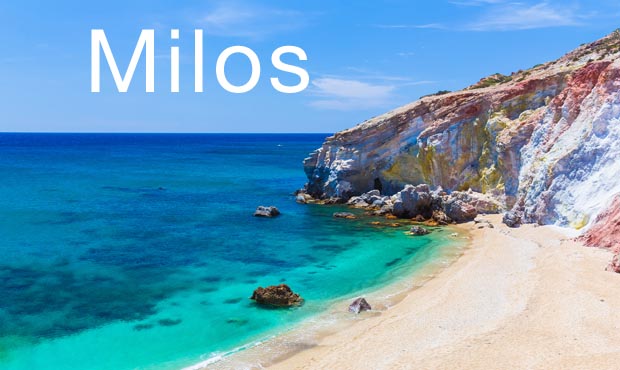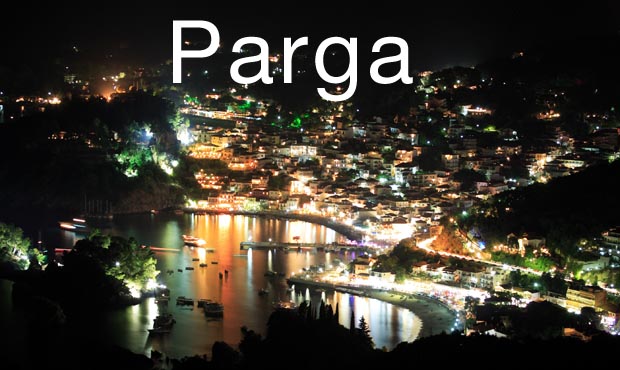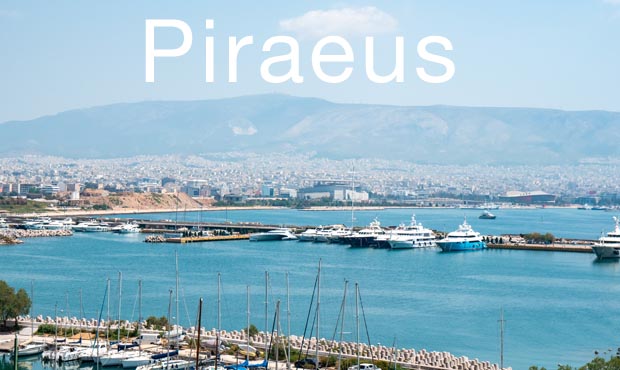 ---
---
Link to the archived 2020 "allowed travel" information
Visiting Greece highlights from 2019
---
Footnotes
1, 2 Economic contraction - Source: CIA World Fact Book
---
You will see Amazon links on this web site because I am an Amazon affiliate. I earn from qualifying purchases.
---
International Real Estate
Buying Real Estate Overseas For Cash Flow (And A Better Life): Get Started With As Little As $50,000
Published by Wiley, 1st edition August 11, 2020, 240 pages
---
Try Prime Discounted Monthly Offering
---
Greece: Biography of a Modern Nation - AMAZON - Published March 2020 - 600 Pages
---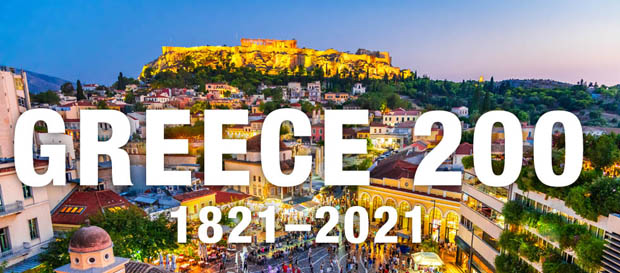 ---
You will see Amazon links on this web site because I am an Amazon affiliate. I earn from qualifying purchases.
Fodor's Essential Greece: with the Best Islands (Full-color Travel Guide)
---

---