Corfu Greece
---
---
Corfu Island, in the Ionian Sea, Greece
Corfu island (more often "Kérkyra" as it is called in Greece) is populated with approximately 40,000 persons on its 229 square miles. The name "Corfu" comes from the Italian version from the older Byzantine Κορυφώ (Koryphō), meaning "city of the peaks." The island has been fought over by Italy, France, Britain, Russia, Turkey and Venice in its history, and was unified with Greece in the 1864 "Treaty of London."
The islands economy is primarily powered by tourism, and agricultural products like olives, grape, kumquat and oranges.
Geographically the island is within sight of Albania, and is off the "heel" of Italy, but its closest neighbor is mainland Greece.
---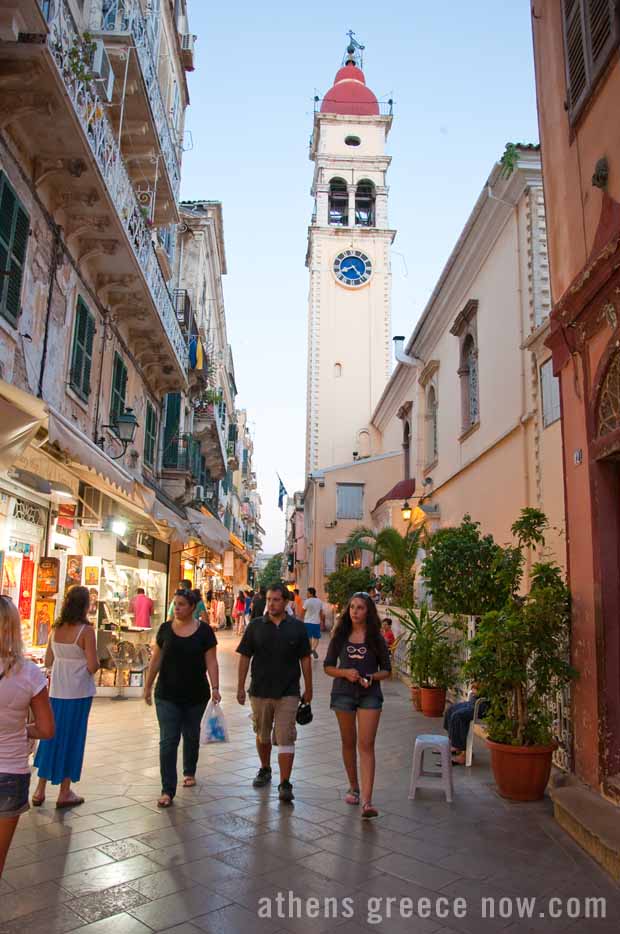 ---
Map of Corfu
---
The Ionian Islands
The seven islands are:
Kerkyra (Κέρκυρα) which is better known as Corfu
Paxi (Παξοί) also called Paxos
Kefalonia (Κεφαλλονιά) aka Kefalonia, Cephalonia and Kefallinia in English
Zakynthos (Ζάκυνθος) often called Zante in English and Italian
Lefkada (Λευκάδα) called Lefkas
Ithaki (Ιθάκη) known better as Ithaca
Kythira (Κύθηρα) aka Cythera or Cerigo in English and Italian
Kythira is off the southern tip of the Peloponnese, and is often included as part of the Attica region.
The 2001 movie Captain Corelli's Mandolin takes place on the island of Kefallonia. The film featured actors Nicolas Cage, Penelope Cruz, Christian Bale and John Hurt.
---
Church of Saint Spyridon in Corfu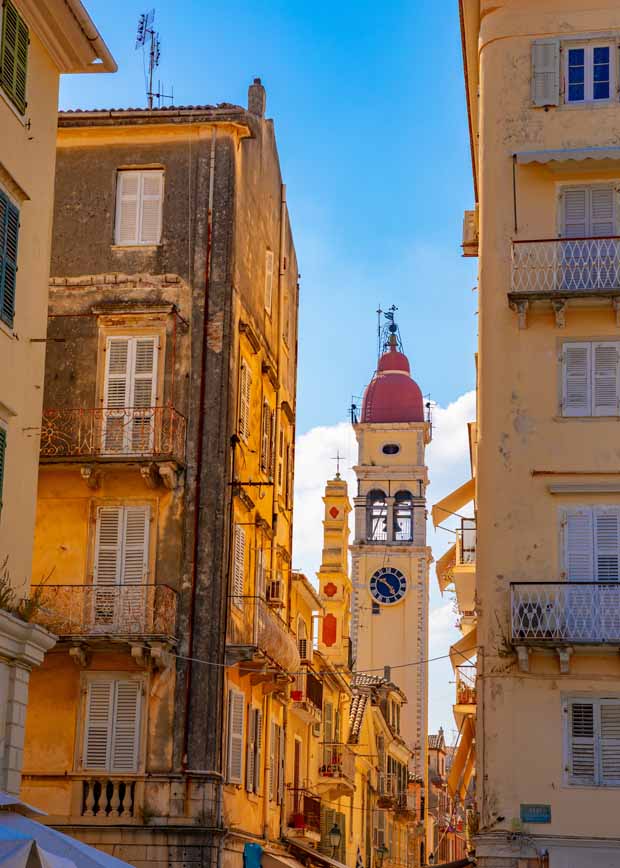 ---
More Corfu on page about Paleokastritsa
---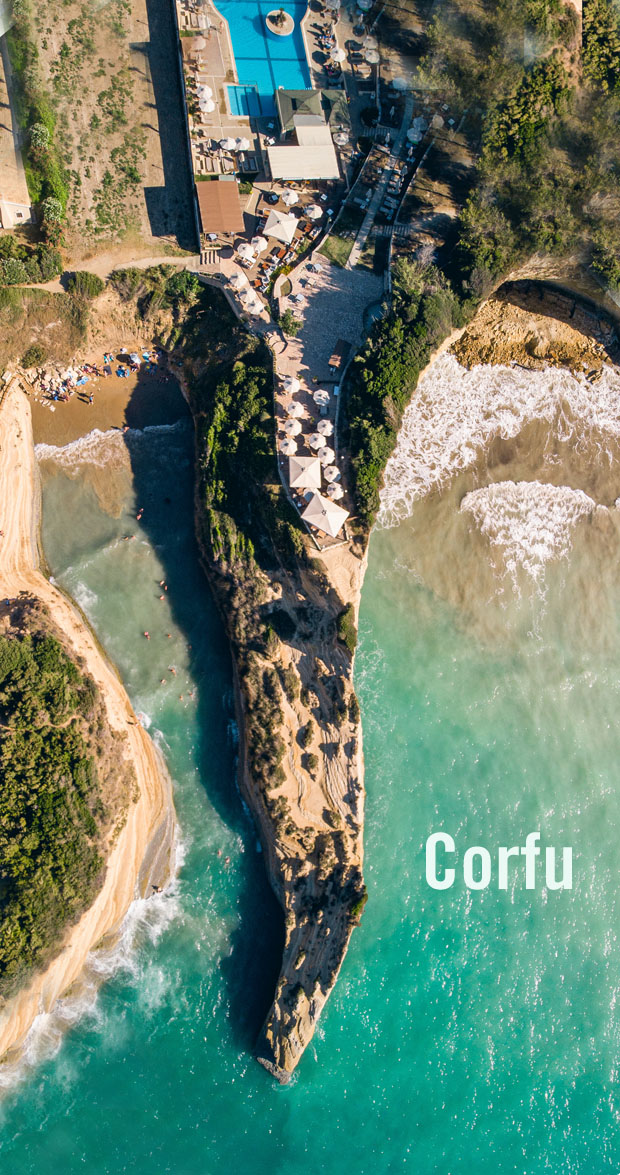 ---
Related: Islands of Greece
---
The Acropolis in Athens Greece
The Acropolis - Parthenon and More
---

---



---
Advertisement: I am an Amazon affiliate
Fodor's Essential Greece: with the Best Islands (Full-color Travel Guide)