Parga (Πάργα)
Regional unit of Preveza in Epirus Greece
Parga is along the coast of the Ionian Sea and is celebrated for the natural beauty of the area and the award-winning beach. It is the main beach resort area for the Epirus region of Greece, with two small beaches (Lichnos and Parga Beach) nearby to the town that can be reached easily on foot, and two larger beach areas approximately one mile away (2 KM).
Restaurants (many specializing in sea-based meals) are along the waterfront.
The name of the town is derived from the Greek word for "ladle," and this refers to the shape of the coast at Parga.
History of Parga
Parga's recorded history is limited until the 1300s, when it became a place of contention between the Byzantine Empire and Venice, with the town playing a part in rebellions against the Byzantine Emperor Andronicus III Palaeologus.
The area was primarily ruled by the Venetians (beginning in 1401, officially in 1447) for a time, with Napoleon gaining control of the area in 1797, then under Russian control until 1807, and it is at that point that the history of the area becomes even more complicated with the activities of the British, Austria, France, Russia and the 1814 Congress of Vienna, but especially because of Ali Pasha (1740 – 1822, often called "The Lion of Ioannina" who ruled a large swath of Greece and Southeastern Europe, called "Rumelia" at the time). Pasha was a sometimes dutiful subject of the Sultan in Constantinople, and at other times a renegade leader building and defending his own small empire.
Clashes and negotiations between the Ottomans and the British resulted in the inhabitants being given the choice to remain and fall under Ottoman control again, or given special permission to leave and go to Corfu (this time period is a controversial subject even now as it includes unresolved issues about the British-led negotiations and the compensation given to the Pargians for their property). The entire populace chose to evacuate, and they disinterred the bodies of their relatives and burned them to ash to carry with them and their possessions to Corfu.
Greece regained control of the area in 1913, and much of the population returned. Parga's tangled story of international relations has a large influence on the architecture of the area and in the archeological ruins that are part of local attractions.
A close by Venetian castle is built atop a ridge on the coast, which was developed from an earlier fortress built by the local residents to protect the town against pirates and the Ottomans.
---
---
Valtos Parga Greece Map
---
---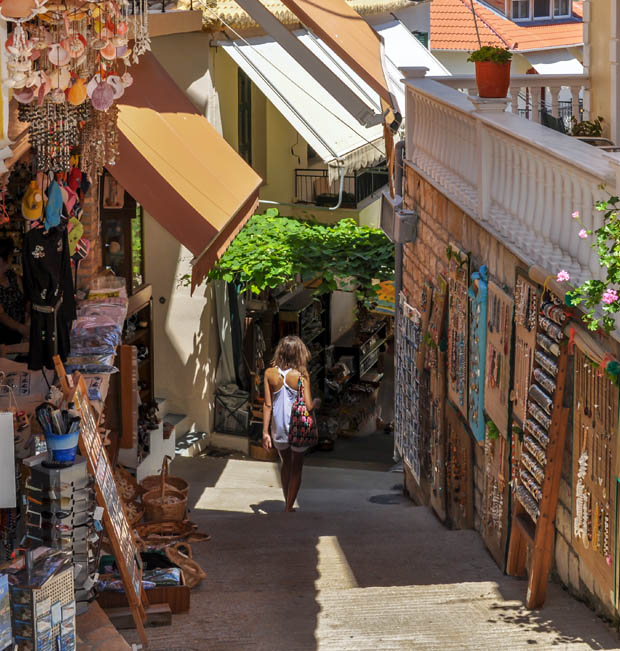 ---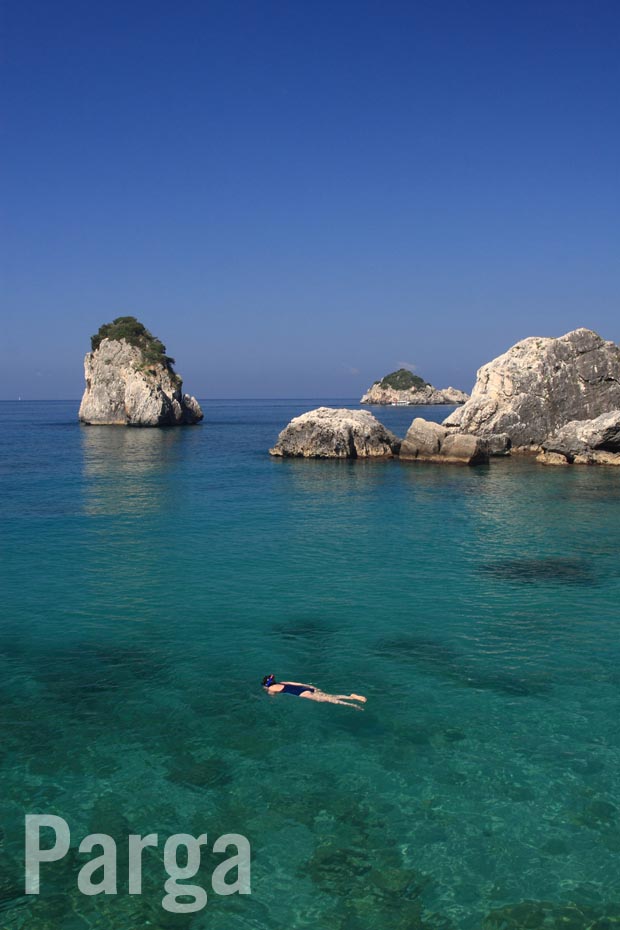 ---
The Acropolis in Athens Greece
The Acropolis - Parthenon and More



---
Advertisement: I am an Amazon affiliate
Fodor's Essential Greece: with the Best Islands (Full-color Travel Guide)