June 17, 2011
The PASOK government list under Papandreou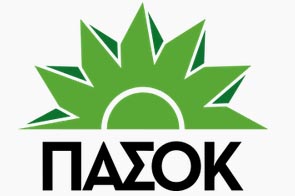 With the cabinet changes, a new list of personnel has been made (list from eKathimerini):
Prime Minister: George Papandreou
Deputy Prime Ministers: Theodoros Pangalos, Evangelos Venizelos

Interior: Haris Kastanidis Deputy: Paris Koukoulopoulos

Finance: Evangelos Venizelos Alternate: Filippos Sachinidis Alternate: Pantelis Economou

Foreign: Stavros Lambrinidis Alternate: Mariliza Xenogiannakopoulou Deputy: Dimitris Dollis

Defense: Panos Beglitis Deputy:Costas Spiliopoulos

Development, Competitiveness and Merchant Marine: Michalis Chrysochoidis Alternate: Haris Paboukis Alternate: Sokratis Xynidis Deputy: Thanos Moraitis

Public Sector Reform and e-Governance: Dimitris Reppas Deputy: Dinos Rovlias Deputy: Pantelis Tzortzakis

Environment, Energy and Climate Change: George Papaconstantinou Alternate: Nikos Sifounakis Deputy: Yiannis Maniatis

Education, Lifelong Learning and Religion: Anna Diamantopoulou Alternate: Fofi Genimata Deputy: Evi Christofilopoulou

Infrastructure, Transport and Networks: Yiannis Ragousis Deputy: Yiannis Magriotis

Labor and Social Insurance: Giorgos Koutroumanis Deputy: Yiannis Koutsoukos

Health and Social Solidarity: Andreas Loverdos Deputy: Christos Aidonis Deputy: Markos Bolaris Deputy: Michalis Timosidis

Agricultural Development and Food: Costas Skandalidis Deputy: Yiannis Drivelegas

Justice: Miltiadis Papaioannou Deputy Giorgos Petalotis

Citizens' Protection: Christos Papoutsis Deputy: Manolis Othonas

Culture and Tourism: Pavlos Geroulanos Deputy: Giorgos Nikitiadis

Government Spokesman: Elias Mossialos
---
The Official Panhellenic Socialist Movement PASOK online Page
PASOK was founded on September 3, 1974 by Andreas Papandreou to be a democratic socialist and Left-wing nationalist party .
---
Past Highlights of the Papandreou Government
June 27, 2010
Papandreou: Vote for the pension reform or I will call for a general election
From the English side of the online Kathimerini newspaper:
"A bill aimed at overhauling Greece's pension system, which will see Greeks retiring later and receiving lower monthly payments, was submitted to Parliament yesterday as Prime Minister George Papandreou gets set to warn his MPs that if they do not vote for the draft law, he will call a general election.

...The changes to the pension system, which will affect anyone who wants to retire as of next year, include an increase in the retirement age to 65. Women had been able to retire at 60 until now. Greeks will also be expected to work a minimum of 40 years rather than the current limit of between 35 and 37 years. This change will be phased in over the next five years but as of 2024, the retirement age will be reviewed every three years and will depend on the average life expectancy in the country.

Anybody seeking early retirement will have their pension cut by 6 percent each month for every year before the new limit that they retire.

...Greece currently spends about 12 percent of its gross domestic product on pensions but this figure is predicted to double by 2050 if no changes are made as there will be roughly one pensioner for every working Greek by that time."
UPDATE: The bill passed, see item here
---
June 20, 2011
Papandreou has "run out of road"- A defense of Papandreou
---
June 21, 2011
CNBC: Greek Streets 'Explosive' as PM Faces Confidence Vote
---
November 2, 2011
Papandreou pushed for a referendum - Rumors of Drachma return grow
The talk of Greece going back to the drachma has been heard throughout the entire debacle of loans/debt crisis that started in 2009. But the possibility has never been more real than this week when Papandreou pushed for a referendum on austerity and a confidence vote for his government which is looking like the opt-in (or opt-out) vote for remaining in the EU.
---
November 1, 2011
Papandreou calls for confidence vote
See this paragraph from the Financial Times:
"European Union officials on Tuesday were scrambling to make sense of a surprise decision by George Papandreou, the Greek prime minister, to call a referendum on the country's most recent bail-out package."
Nearly all comment from the eurozone leadership is negative on Papandreou's decision, and Finland Minister of Foreign Affairs Alexander Stubb said the vote was essentially a vote on Greek membership in the eurozone. Papandreou cited the need to gain political backing from Greek politicians in order to proceed with the latest debt-loan deal hammered out last week. With more painful austerity cuts and a horizon of endless strikes and demonstrations ahead for Athens, Papandreou's call for a referendum vote may be the only viable way to proceed politically. The vote should extablish, at least for a bief respite in the Greek body politic, that when it comes to the 'troika' orchestrated austerity plan the Greeks are either "in" or "out."
The option being put to the Greek political body seems to have confused the rest of Europe, though. See this also from that Financial Times article:
"The ill-timed and misguided decision to hold a referendum is the political equivalent of smashing rare and expensive plates at a restaurant when one is happy," one European diplomat said. "The meaning of this eludes everyone."
---
GREEK GOVERNMENT PAGES



---
Advertisement: I am an Amazon affiliate
Fodor's Essential Greece: with the Best Islands (Full-color Travel Guide)