The Syriza government list under Tsipras


2017 Feb 28
Prime Minister: Alexis Tsipras
Deputy Prime Minister: Ioannis Dragasagis
Ministry of Interior
Minister: Panagiotis Skourletis
Deputy Minister responsible for Citizens Protection: Nikolaos Toskas
Deputy Minister of Macedonia Thrace: Maria Kollia Tsaroucha
Ministry of Economy and Development
Minister: Ioannis Dragasagis
Deputy Minister: Alexandros Haritsis
State Secretary: Stergios Pitsiorlas
Ministry of Digital Policy, Telecommunications and Information
Minister: Nicholas Pappas
Ministry of Defense
Minister: Panagiotis Kammenos
Deputy Minister: Fotis Kouvelis
Ministry of Education, Research and Religious Affairs
Minister: Konstantinos Gavroglou
Deputy Minister for Research: Konstantinos Fotakis
State Secretary: Dimitrios Baxevanakis
State Secretary: Meropi Tzoufi
Ministry of Labor Social Security and Social Solidarity
Minister: Efi Aichioglou
Deputy Minister for Social Solidarity: Theano Photiou
State Secretary for Social Security: Anastasios Petropoulos
State Secretary for Labor, Social Security and Social Solidarity: Thanos Iliopoulos
Ministry of Foreign Affairs
Minister: Nikolaos Kotzias
Deputy Minister for European Affairs: Georgios Katrougalos
State Secretary: Ioannis Amanatidis
Deputy Minister responsible for Greeks Abroad: Terrence Spencer Quix
Ministry of Justice, Transparency and Human Rights
Minister: Stavros Kontonis
Deputy Minister: Dimitrios Papagelopoulos
Ministry of Finance
Minister: Euclid Tsakalotos
Deputy Minister: Georgios Houliarakis
State Secretary: Katerina Papanatsiou
Ministry of Health
Minister Andreas Xanthos
Deputy Minister: Pavlos Polakis
Ministry of Administrative Reconstruction:
Minister: Olga Gerovassilis
Ministry of Culture and Sports
Minister: Lydia Koniordou
Deputy Minister of Culture and Sports: Constantine Stratis
Deputy Minister of Sport: Georgios Vassiliadis
Ministry of Environment and Energy
Minister: Giorgos Stathakis
Deputy Minister: Socrates Famelos
Ministry of Infrastructure and Transport
Minister: Christos Spirtzis
State Secretary: Nikolaos Mavraganis
Ministry of Immigration Policy
Minister: Dimitris Vitsas
State Secretary: Ioannis Balafas
Ministry of Shipping and Island Policy
Minister: Panagiotis Kourouplis
State Secretary: Nektarios Santorinios
Ministry of Rural Development and Food
Minister: Evangelos Apostolou
Deputy Minister: Ioannis Tsironis
State Secretary: Vassilios Kokkalis
Ministry of Tourism
Minister: Elena Kountoura
State Secretary: Alexandros Flambouraris
Minister of State: Christoforos Vernardakis
State Secretary to the Prime Minister: Dimitrios Liakos
Minister of State and Government Spokesman: Dimitrios Tzanakopoulos
---
GREEK GOVERNMENT PAGES

---
Media lists of Greece
List: Greece Newspapers and Media
List: Embassy addresses in Greece, Grocery Stores, More
List: Visiting Greece information and Tourism links
---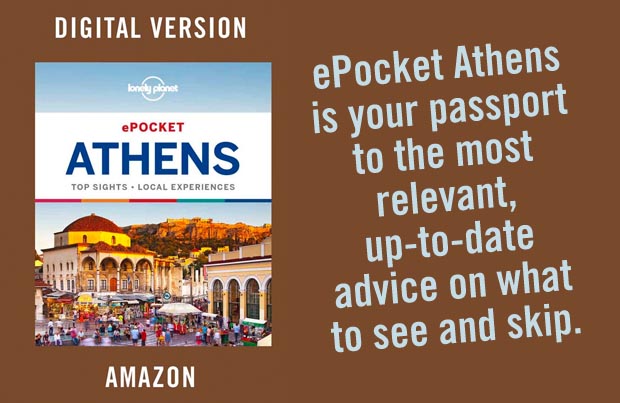 Lonely Planet Pocket Athens (Travel Guide)
---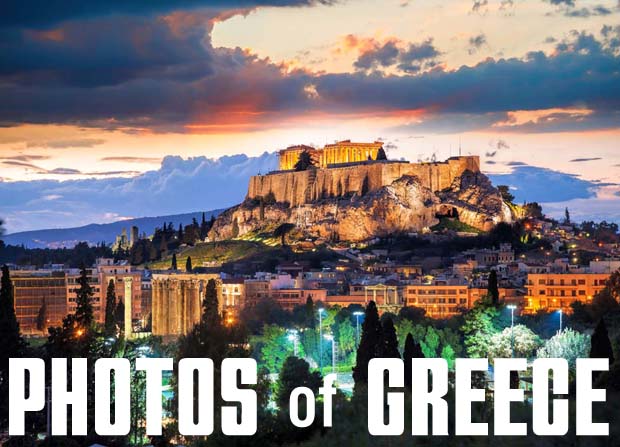 ---
The World Atlas - Greece and Adriatic Region - Amazon
"The Atlas steps into the digital age. A new one-of-a-kind World Atlas covering all parts of the globe with animated maps from Rand McNally and in-depth cultural and historical information. Each episode is dedicated to different countries, containing four distinct features - physical geography, political geography, popular locations, and thematic maps."
---