June 20, 2011
Papandreou has "run out of road"
A defense of Papandreou from the editorial writers at the UK Guardian (the editorial is titled 'as petrol bombs fly' which underlines the menace western observers see in the massive Greek protests. Also, it sells better, presumptively, than any peaceful protest, which is day-to-day in modern Greece since the crisis began):
"That this meltdown should happen under the leadership of a decent man, a Swedish-style social democrat all too alive to the dangers of division and conflict, is perhaps the saddest accident of history. Mr Papandreou is no neoliberal. He does not light candles each night at the altar of the free market. He set out as a reformer of the very ills that contributed to this crisis, like the problems with tax collection and political patronage which successive governments failed to deal with. But things have now gone far beyond that. With unemployment at 16% and seven out of 10 pensioners living on €700 a month, any social pact is now in shreds. And Mr Papandreou is marooned on an island amid a shipwreck.

His is no longer the hand that can reach out to the "outraged" of Syntagma Square. If there was a peaceful insurrection in the central square of Athens, a few hundred yards away from the ancient agora where democracy was born, he would now be one of its targets. The man who tried to warn Greece about the dangers of corrupt political elites has become, in the eyes of his colleagues, a man of flip-flops, and in the eyes of the people he once felt comfortable among, one of the symbols of the elite.

...Even if he manages to stitch together a cabinet and win a vote of confidence from his party, Pasok, to force through a second austerity package to avoid default, prime minister George Papandreou has run out of road. "
Related:
Papandreou calls for confidence Vote - November 2011
Papandreou: Referendum vote likely? May 24, 2011
Greek Government 2013 (June reshuffle under Samaras)
Greek Government 2011 (reshuffle under Papandreou)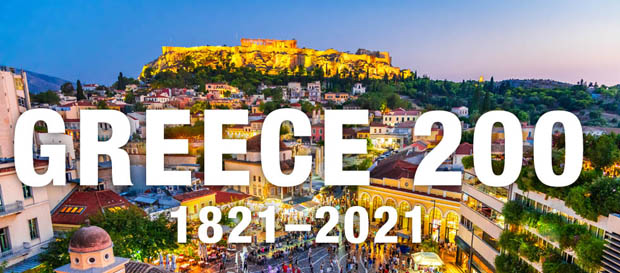 ---
You will see Amazon links on this web site because I am an Amazon affiliate. I earn from qualifying purchases.
Fodor's Essential Greece: with the Best Islands (Full-color Travel Guide)
---

---