June 6, 2011
Referendum on austerity becoming likely
MSNBC has an Associated press piece saying Papandreou may be turning to a referendum vote to settle the matter over whether to continue with the IMF/eurozone/ECB plan, or to force some alternative (like a return to the drachma):
"[Papandreou] says he would consider holding a referendum on austerity measures essential for the country to continue drawing on funds from an international bailout.

...The prime minister has been facing dissent from within his own governing Socialist party over extra austerity measures that need to be taken.

Last week, debt monitors from the EU and IMF said Greece should receive the next euro12 billion installment of the bailout in early July — as long as additional austerity and privatization measures are deemed sufficient. A final decision is to be taken by the IMF board and the eurogroup in meetings later this month.

But the extra austerity — which includes euro 6.4 billion worth of remedial measures for this year and a midterm program that will run from 2012-2015, two years beyond the current government's mandate — has disgruntled even members of the governing PASOK party, which has a majority of six in the 300 member Parliament.

Last week, 16 PASOK deputies signed a letter demanding an extensive debate on the measures before they are ratified, while one of the signatories threatened not to vote for the reforms otherwise.

...The ever increasing cutbacks have also led to a public backlash, with tens of thousands of Greeks flooding into the main squares of cities across the country in a protest fueled by appeals on social media and now in its second week.

Sunday, the 12th straight day of protests modeled on similar demonstrations held in Spain last month, saw the largest gatherings so far. More than 60,000 people jammed the capital's main Syntagma Square, according to police estimates, although protesters claimed the numbers were much higher. "
Also see: Referendum vote likely? May 24, 2011
---
The Drachma
Plan B - return to Drachma with Alekos Alavanos - May 2013
Talk of default / Drachma rebirth heats back up - March 7, 2011
Rumors of Drachma return grow - Nov 2, 2011
Could the drachma save Greece? - June 6, 2010
---
Austerity
January 2011 - Washington Post: Does austerity even work?
May 2011 - Austerity Referendum vote for Greece?
October 20, 2011 - Austerity Vote passes on first reading
September 2011 - Reasons to quit and continue with austerity
June 2011 - Olli Rehn: Austerity or default, no other course
June 2011 - Austerity vote coming
June 27, 2011 - IMF pledges austerity program will succeed
---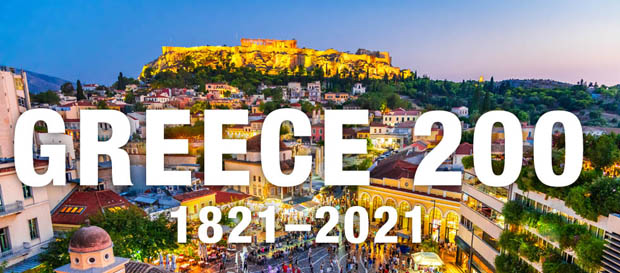 ---
You will see Amazon links on this web site because I am an Amazon affiliate. I earn from qualifying purchases.
Fodor's Essential Greece: with the Best Islands (Full-color Travel Guide)
---

---