June 28, 2011
EU's Olli Rehn "Approve the austerity plan or immediate default"
"No 'Plan B'"
With protests and pressure within Greece to block the "Troika Austerity Plan" building, the EU is adding pressure to the matter for their side, which is either approve it or face going over the cliff. With major spending cuts, privatizations of many large state-owned companies, and tax increases across the board, the plan is a tough sell to a country already reeling from the amount of austerity that has been executed, not to mention an economy that has slid into a phantom-depression. There are 150,000 government jobs on the block if austerity is approved, and that is a lot of employment in a country of only 11 million people. Hence tensions are rising as all sides rush to to vote yes or no to more EU-sponsored economic pain. (It certainly isn't all economic, of course: there has been a 30% increase in patient loads for psychiatry in Greece, and the suicide rate has increased, previously the lowest in Europe: news item at Yahoo.com)
Athens is being called "Europe's Achilles' heel" but the European banks who extended loans to Athens, Ireland, Spain and beyond now have to either prop up Greece or face dire consequences. The eurozone system benefits heavy exporting countries like Germany and France, and the banks in those two countries are the one who will be left holding the bag if Greece turns it's back on additional loans. If Greece opts out of this ever-tightening scheme, what will Spain, Portugal, Ireland (etc.,) ultimately do? It's possible there won't be any choice in the matter, as one collapse has the chance of collapsing all: thus Greece is being shown the carrot and the stick repeatedly as the Hellenic parliament pulls out its hair trying to figure out what to do.
But the Greek complaints are starting to get an across-the-board focus, eKathimerini writer Pantelis Boukalas:
We are no longer dealing with a democracy that has lost much of its meaning, stewarded as it is by a class of self-legitimated career politicians and unaccountable power centers. An entire country has turned into a province of an economic rather than political empire which, in turn, is held ransom to several investment firms and rating agencies with monstrous power and greedy aspirations.

A captive of captives, Greece is twice a captive: blackmailed, manipulated, discredited and humiliated. The speed is absurd at which reassurances that the fifth instalment "is a done deal" gave place to warnings that the fifth instalment "is in the air" or that it will not be released and we shall go bankrupt, but also from the intimidating "the midterm fiscal plan is a condition for more aid" to the more positive "of course, it is not a precondition."
Even more to the point, an unnamed PASOK parliament member is quoted:
"We took some decisions about the midterm fiscal plan; Evangelos Venizelos took them to the troika but they rejected them. If the troika wants to rule this place, let them rule it. But I have no reason to be in Parliament."
Statements that Greece is becoming a "protectorate" has been said by some Greeks all along since the whole process started in 2009. But more are saying it and they're getting angry about the confusion that is being projected from european planners who cannot agree among themselves. If Greece quits the EU, instead of inflation squeezing off the buying powers of Greeks, a rapid devaluation would probably spread inbetween the bankruptcies.
Concerning "Plan B" for Greece:
Olli Rehn: "The only way to avoid immediate default is for parliament to endorse the revised economic program ... They must be approved if the next tranche of financial assistance is to be released," he said in a statement. "To those who speculate about other options, let me say this clearly: there is no Plan B to avoid default," Rehn said.
Austerity
January 2011 - Washington Post: Does austerity even work?
May 2011 - Austerity Referendum vote for Greece?
October 20, 2011 - Austerity Vote passes on first reading
September 2011 - Reasons to quit and continue with austerity
June 2011 - Olli Rehn: Austerity or default, no other course
June 2011 - Austerity vote coming
June 27, 2011 - IMF pledges austerity program will succeed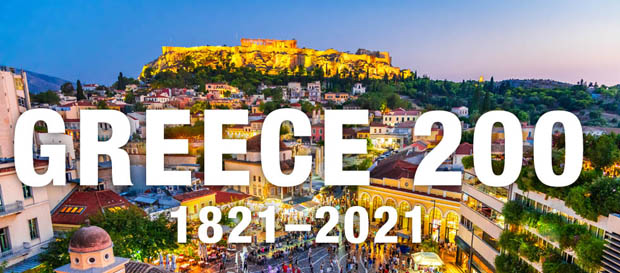 ---
You will see Amazon links on this web site because I am an Amazon affiliate. I earn from qualifying purchases.
Fodor's Essential Greece: with the Best Islands (Full-color Travel Guide)
---

---