The Cinema Theaters of Greece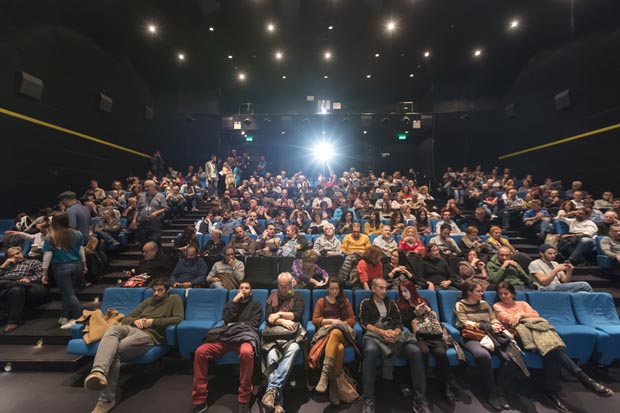 ---
---
News about Greek Cinema
The combination of climate and culture makes Greek cinema viewing unique, with the famous outdoor theaters a memorable experience for tourist visitors, and an old fashioned mainstay to the movie-watching audience of Greeks.
---
Famous 1962 Embassy cinema in Kolonaki is changing
October 4, 2022: story at Eleftherostypos [Greek]
The "Embassy" is a historical place that you don't find anywhere else and I will respect it. At the moment, the plan is to make it a restaurant, a club with a show. Its base, however, will be the restaurant. As a cinema it had a capacity of 500 people. As a restaurant it will be smaller. I want to keep the connection with cinema. All the old projectors I found there I will preserve and highlight as architectural elements. It is a 60 year old space. I have found records from its opening in 1962. I may even keep the name "Embassy". I'm thinking maybe there will be some screenings of black and white silent films, and it will serve as a dining area. At some point after 11.00 in the evening it will turn into a club with dance music and the atmosphere will change, mainly on Friday and Saturday. I'm still looking for its final design. Clubbing in the 21st century is all about eating and then listening to music.
---
June 2020: Celebrating the outdoor cinemas of Greece
These articles are built around the photography by Petros Giannakouris showing aspects of Greek outdoor movie theaters. The images show the audience and screen of the famous Thision outdoor cinema in downtown Athens (I remember watching an Asterix animated film there, French language with Greek subtitles. It was an enormous arena compared to the tidy rooftop theaters in the Athens suburbs.) The photos show behind the scenes images of theatre equirpment, with rows of metal film cans in the projection booth, and the people who make it all function. Washington Post article quotes theater operator (Sotiris Riggos) who says that "things are looking up" for the recently closed-up cinemas, even with the pandemic restrictions cutting audience counts in half.
Short essay and photography at Washington Post [English]
Another short article with lots of Giannakouris photos at Associated Press [English]
From the AP article:
...Thirty years ago, there were roughly 600... cinemas all over Greece. Social change and technological advance has resulted in just over a hundred currently functioning, several of them protected by heritage laws."
---
---
June 8, 2020: Outdoor cinemas are open again
Story at WPXI [English]
May 21, 2020: VAT reductions for cinema, cafes, etc
Story at Skai [Greek]
May 1, 2020: On June 1 the reopening of open air cinemas
Story at Protothema [English]
March 12, 2020: Cinemas closing across Europe, including Greece
Story at MSN News [English]
March 4, 2020: Schools and cinemas closed
Story at Naftemporiki [Greek] and at Liberal [Greek]
---
Aug 17, 2019: Homage to the outdoor cinemas of Greece
Story at NeoKosmos [English]
(Viewing cinema under the sky has a long tradition in Greece, and is a modern equivelant of the ancient amphitheaters that are still used as tourist destinations and for live productions. Some Greek cinemas have outdoor rooftop theaters and interior theaters, switching back and forth according to the seasons.)
---
July 23, 2018: Under the sky below the Acroplis, the oldest theater in Greece
Story at xinhuanet
Over the years many traditional cinemas of Athens have disappeared, victims of the multiplex cinemas, the real estate boom and the financial crisis. Most open-air cinemas survived.
---
May 14, 2018: Open-air Cinema is alive in Greece
Open-air cinemas are a thing that very few countries can offer. While for Greeks catching a movie in a summer cinema sipping a cold beverage is like an institution, for visitors it is a one-off experience, almost as enjoyable as a dive in the cool, crystal-clear waters of Mykonos or a visit to the Temple of Zeus at Sounio. Most Greeks can't wait until their favorite summer cinema opens in May, eager to catch a movie in the open air, even if they are not crazy about the film itself. Most of the time it is a ritual, where even a date at the movie theater becomes more romantic.
Story at Greek Reporter
---
The Acropolis in Athens Greece
The Acropolis - Parthenon and More
---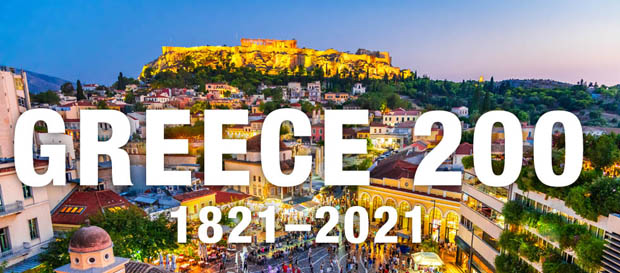 ---
Advertisement: I am an Amazon affiliate
Fodor's Essential Greece: with the Best Islands (Full-color Travel Guide)
---
Last update October 4, 2022