Greece and the economic crisis 2021
NEWS ARCHIVE - April 2021
---
April 26, 2021
ND maintains double-digit lead in polling over SYRIZA
Story at Eleftherostypos [Greek]
New movement certificate rules
Story at Voice News [Greek]
Europe increasing air routes to Greece
Story at Ta Nea [Greek]
Vaccination appointments for people 40-49
Story at Ethnos [Greek]
Erdogan responds to Biden: USA ignorant of history
Story at Skai [Greek]
Greek Foreign Minister Nikos Dendias calls for Turkey to discuss nuclear power plans
Story at Keep Talking Greece [English]
Greece making new friends in Middle East
Story at UK Times [English]
EU making final plans for USA tourism this summer
Story at Seattle Times [English]
Pandemic case count at 334,436
Story at Iefimerida [Greek]
Erdogan advertises for engineers to build Turkish fighter plane
Story at Skai [Greek]
EU begins legal proceedings against AstraZeneca
Story at Naftemporiki [Greek]
Mitsotakis: target of 5 million vaccinations by end of May
Story at Protothema [English]
South Africa still on travel restriction list
As well as Australia and Russia, Greece will lift restrictions on visitors from New Zealand, South Korea,Thailand, Rwanda and Singapore, the ministry said in a statement.
Visitors from Serbia, Israel and the United Arab Emirates are also exempt from quarantine requirements following the earlier changes affecting the EU and other countries.
Story at IOL South Africa [English]
Mitsotakis and Erdogan to meet "soon"
Story at Protothema [English]
British travellers prioritize internet access in Greece
Story at Parapolitika [Greek]
Food exports to Germany hit record
Story at Imerisia [Greek]
Free rapid testing on Monday
Story at To Vima [Greek]
Economic crisis growing in Turkey
Story at Liberal [Greek]
Stefanos Tsitsipas loses in 3 1/2 hour "epic duel"
Story at Iefimerida [Greek]
SYRIZA rep Iliopoulos says government makes "criminal choices" in fight against pandemic
Story at Athens News Agency [Greek]
Priority of tax reduction
Story at Dimokratia News [Greek]
---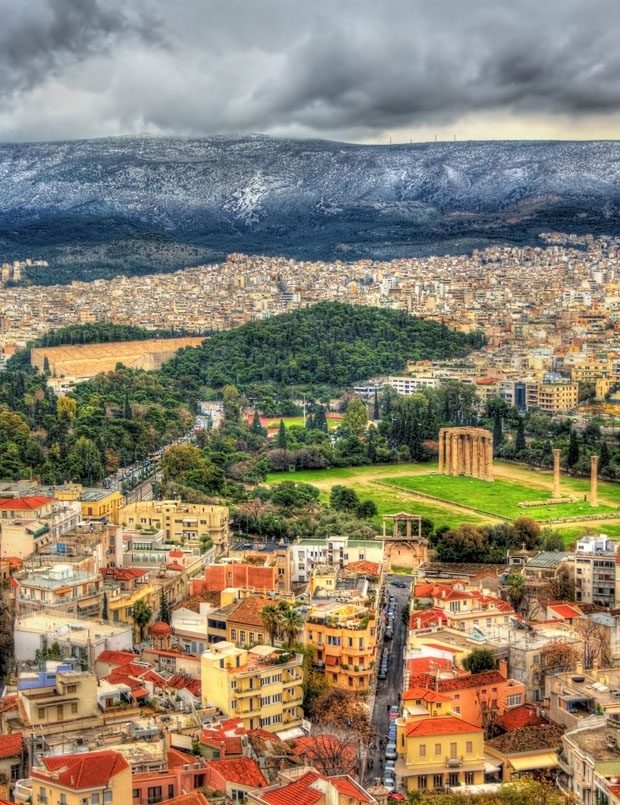 ---
---
NEWS ARCHIVE - April 2021
---
You will see Amazon links on this web site because I am an Amazon affiliate. I earn from qualifying purchases.
---
International Real Estate
Buying Real Estate Overseas For Cash Flow (And A Better Life): Get Started With As Little As $50,000
Published by Wiley, 1st edition August 11, 2020, 240 pages
---
Try Prime Discounted Monthly Offering
---
Greece: Biography of a Modern Nation - AMAZON - Published March 2020 - 600 Pages
---



---
Advertisement: I am an Amazon affiliate
Fodor's Essential Greece: with the Best Islands (Full-color Travel Guide)