Greece and the economic crisis 2021
NEWS ARCHIVE - April 2021
---
April 7, 2021
Emphasis for distribution of self-tests to employees
Story at Ethnos [Greek]
Mitsotakis: improvements to National Plan is "Greece 2.0"
Story at Imerazante [Greek]
The leadership conflict within SYRIZA
Story at Parapolitika [Greek]
Schools and self-testing
Story at Iefimerida [Greek]
Monday school reopenings
Story at Naftemporiki [Greek]
Greece and the digital nomads
Greece is also planning visas and offering a 50% income tax cut for seven years for professionals who move there.
Story at Yahoo News [English]
Pandemic case count now at 285,015
Story at Skai [Greek]
Artist Kornelios Grammenos has died
Story at The Art Newspaper [English]
Self-testing kits now available
Story at US News [English]
Mitsotakis voices support for "New Libya"
Story at Skai [Greek]
Libya and Greece restore diplomatic relationship
Story at Reuters [English]
Norwegian Cruise ships coming back to Greece in July or Aug
Story at UK Telegraph [English]
---
Looking out at Athens Greece at Dusk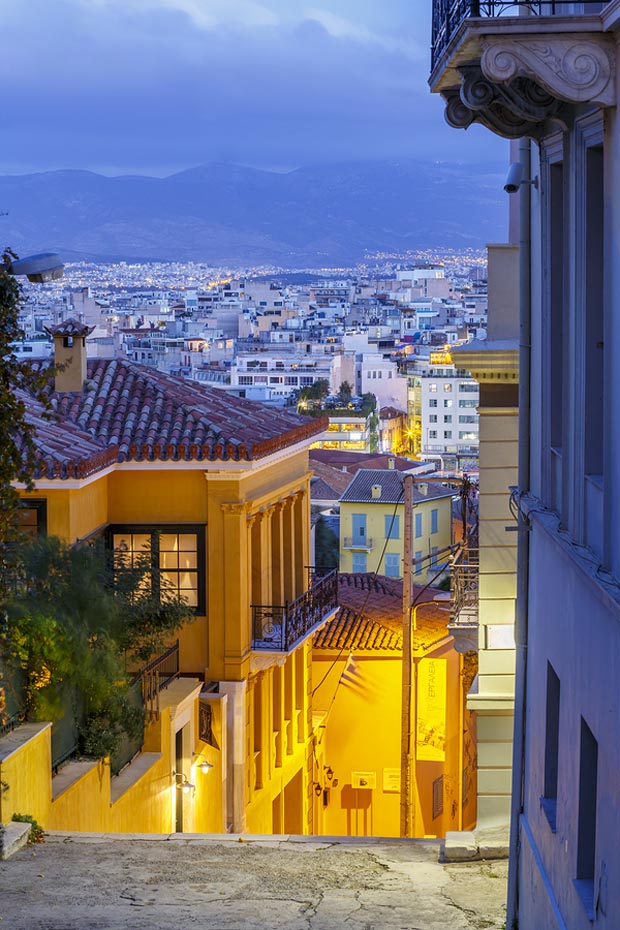 ---
---
NEWS ARCHIVE - April 2021
---
---
You will see Amazon links on this web site because I am an Amazon affiliate. I earn from qualifying purchases.
---
International Real Estate
Buying Real Estate Overseas For Cash Flow (And A Better Life): Get Started With As Little As $50,000
Published by Wiley, 1st edition August 11, 2020, 240 pages
---
Try Prime Discounted Monthly Offering
---
Greece: Biography of a Modern Nation - AMAZON - Published March 2020 - 600 Pages
---



---
Advertisement: I am an Amazon affiliate
Fodor's Essential Greece: with the Best Islands (Full-color Travel Guide)