Greece and the economic crisis 2021
NEWS ARCHIVE - April 2021
---
April 14, 2021
Dendias and Erdogan to meet tomorrow
Story at Protothema [English]
Erdogan declares Turkey will continue drilling
Story at Skai [Greek]
Erdogan threatens to use military on Cyprus
Story at Eleftherostypos [Greek]
Persecution of Christians in Turkey
Story at Newsweek [English]
Quarantine rules change next week for travellers
Story at Reuters [English]
National Defense Minister Panagiotopoulos: Greece continues to maintain full sovereign rights
Story at Parapolitika [Greek]
USA warships to Black Sea? Maybe not
Story at Skai [Greek]
Mandatory self-testing for retail begins soon
Story at Iefimerida [Greek]
EU decision on "Covid Certificate" travel system
Story at Iefimerida [Greek]
Libya and Greece to talk on delineating Maritime Boundaries
Story at Republic World [English]
Pandemic case count at 304,184
Numbers at Naftemporiki [Greek]
Lavrio Port Authority shows major revenue increase
Story at Naftemporiki [Greek]
Greece to go on UK Green List?
Story at UK Sun [English]
50 million Pfizer doses coming to EU
Story at Skai [Greek]
Turkey could lose 500,000 visitors from flight ban from Russia
Story at eKathimerini [English]
Mitsotakis and Libyan Council President to talk on maritime demarcation
Story at real.gr [Greek]
Delays are a new "blow to EU vaccination program"
Story at Liberal [Greek]
SYRIZA calls for debt cancellations
Story at Reuters [English]
How churches will schedule Holy Week
Story at Ta Nea [Greek]
After Easter decision on lower grades of school opening
Story at Keeptalkinggreece [English]
Protection for archeological site of the Plato Academy
Story at Skai [Greek] – More Archeology in Greece
Kontonis allegations "a major political issue"
Story at Eleftherostypos [Greek] and at Imerazante [Greek]
May Day celebrations postponed
Story at Skai [Greek]
Upgrades to internet speeds in Athens
Story at Eleftherostypos [Greek]
Bomber task force exercise over Aegean
Story at Protothema [Greek]
EU agrees on "covid travel certificates"
Story at To Vima [Greek] and at Keep Talking Greece [English]
Budget review begins by finance ministry
Story at Dimokratia [Greek]
Greek - Turkish couples in Athens
Story at Agence France Presse [Greek]
Movie "Knives Out 2" to be filmed in Greece
Story at Greek City Times [English]
---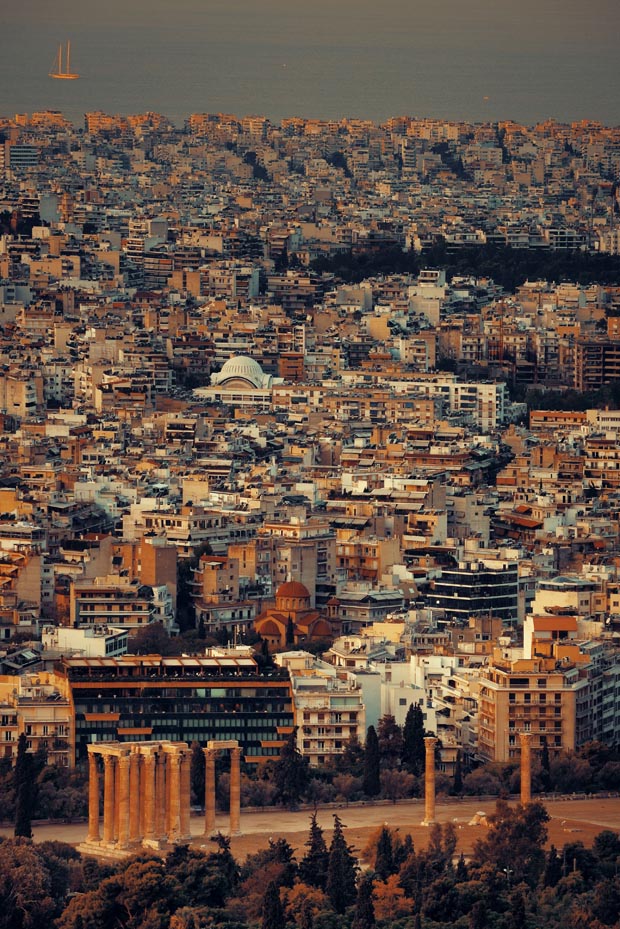 ---
---
NEWS ARCHIVE - April 2021
---
You will see Amazon links on this web site because I am an Amazon affiliate. I earn from qualifying purchases.
---
International Real Estate
Buying Real Estate Overseas For Cash Flow (And A Better Life): Get Started With As Little As $50,000
Published by Wiley, 1st edition August 11, 2020, 240 pages
---
Try Prime Discounted Monthly Offering
---
Greece: Biography of a Modern Nation - AMAZON - Published March 2020 - 600 Pages
---



---
Advertisement: I am an Amazon affiliate
Fodor's Essential Greece: with the Best Islands (Full-color Travel Guide)