Greece and the economic crisis 2021
NEWS ARCHIVE - December 2021
---
December 9, 2021
Gale force winds and rain expected
Weather at Keep Talking Greece [English]
Preparations for the 4th dose
Story at Ta Nea [Greek]
The pre-war Greek-Jewish archives are being returned to Greece from Russia
The Central Board of Jewish Communities in Greece and the Greek Jews with immense emotion welcome the decision of the Russian President Putin that Russia returns the pre-War archives of the Greek Jewish Communities, and especially the archive of the Jewish Community of Thessaloniki which was looted in July 11, 1942, by the Nazis who plundered archives, books and religious artifacts from 30 Synagogues, libraries and communal institutions in Thessaloniki. In the aftermath of the takeover of Berlin by the soviet army, in May 1945, those archives were transferred to Moscow.
A long-term challenging struggle conducted by the Greek diplomacy and the Greek Jewry seems to come to an end thanks to the targeted actions of the Greek Prime Minister Kyriakos Mitsotakis. It is an achievement of vital significance to our country's history. We express our thankfulness to the Greek Prime Minister and all those who have worked and continue working for the realization of the return of the pre-War Jewish archives to our country.
Story at KIS [English] and Keep Talking Greece [English] and Times of Israel [English] – More Jews in Greece
Who is holding expiring vaccination certificates?
Story at Real [Greek]
Pandemic case count at 989,814
Data at Naftemporiki [Greek]
Papandreou complains of fraud in KINAL first round voting?
Story at Eleftherostypos [Greek]
Seaman strike Dec 10 and 11
Story at Keep Talking Greece [English] and GTP [English]
Greek Cypriot raising Greek flag at Famagusta is arrested
Story at Real [Greek]
Changing the way muftis are appointed in Thrace
Story at Ta Nea [Greek]
Rain and windy storms coming
Weather at Ta Nea [Greek]
Fourth dose of vaccine one month after third dose?
Story at Parapolitika [Greek]
Thessaloniki Christmas Tree illuminated
Photos at Parapolitika [Greek]
Espionage trial to begin about spying on positions of Greek warships
Story at Kathimerini [Greek] and at eKathimerini [English]
Fitch predicts deficit reductions
Story at Liberal [Greek]
Turkey accuses Greece of violating Lausanne Treaty
Story at Protothema [Greek]
47 stolen antiquities returned by billionaire Michael Steinhardt 
Story at Keep Talking Greece [English]
European Central Bank planning market stress tool
Story at Yahoo News [English]
Demographics: predictions about changes in retirement age and in birthrates
Story at Greek City Times [English] - See also the Demographics Page
Israeli Mining Billionaire arrested in Athens
Story at Bloomberg [English]
Travel restrictions from India has changed
Story at Hindustan Times [English]
Disease certificates for Covid only goo for three months now
Story at Novinite [English]
Greece is "ripe for investment"
Story at World Finance [English]
Changes for electronic payments starting tomorrow
Story at Iefimerida [Greek]
Traffic jams in Kifissia and Kifissos
Story at Eleftherostypos [Greek]
---
NEWS ARCHIVE - December 2021
---
You will see Amazon links on this web site because I am an Amazon affiliate. I earn from qualifying purchases.
---
International Real Estate
Buying Real Estate Overseas For Cash Flow (And A Better Life): Get Started With As Little As $50,000
Published by Wiley, 1st edition August 11, 2020, 240 pages
---
Try Prime Discounted Monthly Offering
---
Greece: Biography of a Modern Nation - AMAZON - Published March 2020 - 600 Pages
---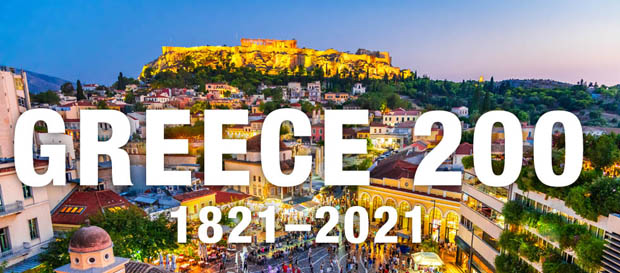 ---
Advertisement: I am an Amazon affiliate
Fodor's Essential Greece: with the Best Islands (Full-color Travel Guide)