Greece and the economic crisis 2021
NEWS ARCHIVE - December 2021
---
December 1, 2021
Rules on receiving a certificate of disease
Story at Kathimerini [Greek]
Pandemic case count at 945,095
Data at Naftemporiki [Greek]
Unprecedented traffic jams around Athens
Story at Ta Nea [Greek]
Commission of experts recommendations for Christmas
Story at Eleftherostypos [Greek]
Mitsotakis: next booster shot in four months
Story at Eleftherostypos [Greek]
Unrest and protests over dropping value of Turkey's currency
Story at Eleftherostypos [Greek]
Turkey's central bank selling foreign currency
Story at Skai [Greek]
Eurostat measures minor age children in poverty at 24%
Statistics at Real [Greek]
EU debates mandatory vaccinations
Story at Parapolitika [Greek] and at Iefimerida [Greek]
Growth rate could go higher than 4.5% for 2022
Story at eKathimerini [English]
Greece and Russia sign "cooperation protocol"
Story at Keep Talking Greece [English]
Mitsotakis discusses compulsory vaccinations for citizens over 60 years of age
Story at Skai [Greek]
Growth and inflation rises for 2022
Story at Naftemporiki [Greek]
Reductions for bank branches and staff
Story at Powergame [Greek]
Vaccination appointments almost quadruple
Story at Skai [Greek]
Twenty arrests made over illegal Hellenizations of non-citizens
Story at Skai [Greek] and at Kathimerini [Greek] and eKathimerini [English]
Pope's visit to Greece pinpoints the divisions over dealing with refugee and migrants
Attitudes in the once welcoming local community, which was nominated for the Nobel Peace Price in 2016, have turned increasingly defensive too. "Why is the pope coming? He's coming for them, not us," 80-year-old Evangelia Afentouli said while fishing in the harbour of the quaint village facing Mavrovouni, a temporary camp on an old army firing range where about 2,300 mostly Afghan asylum-seekers now live.
Story at US News [English]
Will Greece recognize Kosovo?
Story at Greek City Times [English]
Mitsotakis "blackmailing" those 60+
Story at Dimokratia [Greek]
Tsipras accuses: "authoritarianism is the last stage of failure"
Story at EFSYN [Greek]
---
NEWS ARCHIVE - December 2021
---
You will see Amazon links on this web site because I am an Amazon affiliate. I earn from qualifying purchases.
---
International Real Estate
Buying Real Estate Overseas For Cash Flow (And A Better Life): Get Started With As Little As $50,000
Published by Wiley, 1st edition August 11, 2020, 240 pages
---
Try Prime Discounted Monthly Offering
---
Greece: Biography of a Modern Nation - AMAZON - Published March 2020 - 600 Pages
---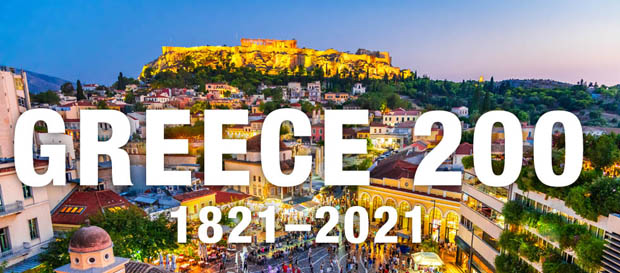 ---
Advertisement: I am an Amazon affiliate
Fodor's Essential Greece: with the Best Islands (Full-color Travel Guide)
---