Greece and the economic crisis 2021
NEWS ARCHIVE - December 2021
---
---
December 10, 2021
Pandemic case count at 994,901
Story at Naftemporiki [Greek]
Very strong winds warning for Attika
Weather at Protothema [Greek]
Fitch grading dependent upon demographic trends
Expectations of significant cost increases due to aging population – Liberal [Greek]
Erdogan accuses Greece of "inhumanity"
Story at Real [Greek]
Inflation increased to 4.8% in November
Story at eKathimerini [English]
Papandreou denies he accused fraud in KINAL election
Story at Pleftherostypos [Greek]
The hyper-value of Greek Mastic Resin: $360 kilo
Story at Yahoo News [English]
Is Omicron indication the end of the pandemic is coming?
Story at Iefimerida [Greek]
Poll indicates majority of Greeks believe corruption is unpunished
Data at Hellenic News [English]
Prediction that there will be a massive increase in the pre-paid card market in Greece
Numbers at Yahoo Finance [English]
Teachers in public schools complain of daily threats from "deniers of coronavirus" parents
Story at Ethnos [Greek]
Wind, rain, thunderstorms and snow
Weather at Iefimerida [Greek]
"Greece rejects populism" says Mitsotakis
Pres. Biden Democracy summit – story at eKathimerini [English]
The countdown to Christmas begins
Story at Athina984 [English]
The "hidden gem" of Europe is Greece
Story at Augusta Free Press [English]
Banks given access to database of the General Commercial Register (GEMI)
Story at Naftemporiki [Greek]
New Democracy has a new secretary
Story at Parapolitika [Greek]
385,081 heating allowance beneficiaries today
Story at Naftemporiki [Greek]
---
NEWS ARCHIVE - December 2021
---
You will see Amazon links on this web site because I am an Amazon affiliate. I earn from qualifying purchases.
---
International Real Estate
Buying Real Estate Overseas For Cash Flow (And A Better Life): Get Started With As Little As $50,000
Published by Wiley, 1st edition August 11, 2020, 240 pages
---
Try Prime Discounted Monthly Offering
---
Greece: Biography of a Modern Nation - AMAZON - Published March 2020 - 600 Pages
---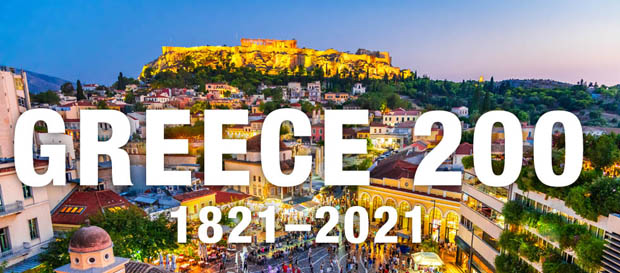 ---
Advertisement: I am an Amazon affiliate
Fodor's Essential Greece: with the Best Islands (Full-color Travel Guide)
---