Jews in Greece
Last update January 26, 2023
Also see the page of anti-Semitism in Greece
---
Jewish Greece is a bundle of contradictions
Jan 26, 2023: Story at JC Jewish Chronicle [English]
---
Holocaust Memorial Museum in Thessaloniki and the "guilty secret" of the city
December 2022: Story at Greek City Times [English]
---
Remembering German War Crimes in Greece
December 30, 2021: Article at Deutsche Welle [English] on the WWII era actions against Greece and in particular the Jews of (then) Salonika (now Thessalonika).
---
The heroism of Zakynthos where no Jews were given up to the Nazis throughout WWII
May 14, 2022: Story at NWI Times
---
The pre-war Greek-Jewish archives are being returned to Greece from Russia
December 9, 2021
The Central Board of Jewish Communities in Greece and the Greek Jews with immense emotion welcome the decision of the Russian President Putin that Russia returns the pre-War archives of the Greek Jewish Communities, and especially the archive of the Jewish Community of Thessaloniki which was looted in July 11, 1942, by the Nazis who plundered archives, books and religious artifacts from 30 Synagogues, libraries and communal institutions in Thessaloniki. In the aftermath of the takeover of Berlin by the soviet army, in May 1945, those archives were transferred to Moscow.
A long-term challenging struggle conducted by the Greek diplomacy and the Greek Jewry seems to come to an end thanks to the targeted actions of the Greek Prime Minister Kyriakos Mitsotakis. It is an achievement of vital significance to our country's history. We express our thankfulness to the Greek Prime Minister and all those who have worked and continue working for the realization of the return of the pre-War Jewish archives to our country.
Story at KIS [English] and Keep Talking Greece [English] and Times of Israel [English]
Also see the page of anti-Semitism in Greece
---
Links:
Central Board of Jewish Communities in Greece
---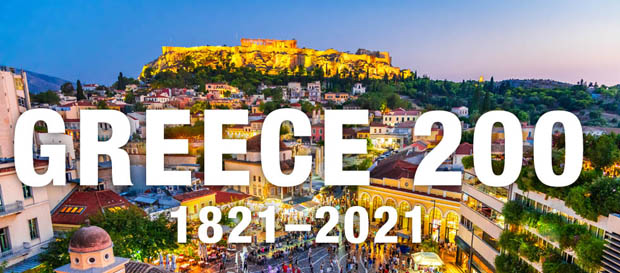 ---
Advertisement: I am an Amazon affiliate
Fodor's Essential Greece: with the Best Islands (Full-color Travel Guide)