Greece and the economic crisis 2020
NEWS ARCHIVE - July 29
---
July 29, 2020
List showing mandatory spaces for masks
Detailed account of the requirement at Iefimerida [Greek]
Germany sending ship to Mediterranean for Libya arms blockade
Story at Parapolitika [Greek]
Mitsotakis announces retroactive pension payments
Story art Liberal [Greek]
Greece movie production deals get better
Government has created more lucrative conditions for film production - story at Deadline [English]
Google data shows Greece highly ranked as a holiday destination
Story at Daily Hellas [English]
Children cases in Greece rises
Story at Iefimerida [Greek]
Tourism business stats show dramatic decrease in wages
Details at KTG [English]
Theodorakis turning 95 very soon
Story at Greek Reporter [English]
US Ambassador in Turkey goes to Hagia Sophia
Story at eKathimerini [English]
Turkey moving to regulate social media
Story at Protothema [English]
Santorini lockdown has good side
Article praises the chance for islanders to think about how many visitors the island can actually handle during tourist season. The description of the 2019 season says it was lucrative but the streets were jammed and there were unpleasant queues for so many places. Story at UK Telegraph [English]
Greek vacations limited this year
Story at KTG [Greek]
---
The East Med and Turkey
Article discusses Turkey's moves in a number of areas and says that Erdogan is experiencing success. Also makes a clear statement: "Antipathy does not constitute a policy."
...During a period when the Alliance is taking steps to bolster its presence in the so-called "South," its contradictory role in Libya in 2011, along with Greek-Turkish tensions and Turkish-French spats, cannot be sidelined. Not long ago, for example, the Turkish Ministry of Foreign Affairs criticized France for failing to be impartial. French President Emmanuel Macron then posted a Facebook message in Greek exposing Turkish tactics in the Eastern Mediterranean.
Prognostication at Besa Center [English]
---
---
NEWS ARCHIVE - July 2020
---
---
You will see Amazon links on this web site because I am an Amazon affiliate. I earn from qualifying purchases.
---
International Real Estate
Buying Real Estate Overseas For Cash Flow (And A Better Life): Get Started With As Little As $50,000
Published by Wiley, 1st edition August 11, 2020, 240 pages
---
Try Prime Discounted Monthly Offering
---
Greece: Biography of a Modern Nation - AMAZON - Published March 2020 - 600 Pages
---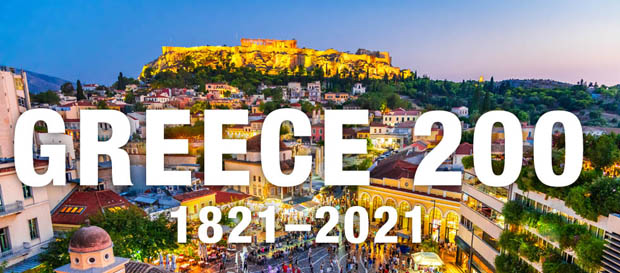 ---
Advertisement: I am an Amazon affiliate
Fodor's Essential Greece: with the Best Islands (Full-color Travel Guide)