Greece and the economic crisis 2020
NEWS ARCHIVE - July 22
July 22, 2020
Fires in Corinth
Story and abundant photos at Iefimerida [Greek]
The restart of tourism has not solved the economic problem of the pandemic
Obvious realities at Politico [English]
Turkey rejects Greece opposition to their NAVTEX
Headline could actually have been written as: Turkey rejects Greece's rejection of Turkey's NAVTEX, which claims territory rights in Greek waters.
Story at Washington Times [English]
Tensions in the Mediterranean
Not a very good article from the BBC which says that the relationship between Turkey and Greece is both "flaring" in the headline but also "icey" in the article itself. The piece doesn't address international law nor past agreements, and though it mentions the partition of 1974 of Cyprus, it doesn't mention how it happened. It does however contain this revealing quote:
Turkey's vice-president said last month that Ankara was tearing up maps "drawn to imprison us on the mainland", and Ankara insists it is acting with the UN's Law of the Sea.
Story at BBC News [English]
Turkey announces research from southeast of Kastelorizo into Greek Exclusive Economic Zone near Crete
Story at Skai [Greek] and at Reuters [English]
US State Department issues warning about Turkey NAVTEX
Story at Naftemporiki [English]
Putin and Mitsotakis discuss Turkey
Story at Parapolitika [Greek]
Turkey in "pirate mode" with latest actions
Story at Ethnos [Greek]
Greece issues demarche to Turkey
Story at eKathimerini [English]
Greek army on alert
Story at Protothema [English]
Transitional period of one year possible with building permits
Story at Ta Nea [Greek]
Mitsotakis gains respect in Brussels
Story at Liberal [Greek]
The divided/united EU
Editorial at eKathimerini [English]
Pandemic cases at 4,077
Stats at Keep Talking Greece [English]
---
---
---
NEWS ARCHIVE - July 2020
---
---
You will see Amazon links on this web site because I am an Amazon affiliate. I earn from qualifying purchases.
---
International Real Estate
Buying Real Estate Overseas For Cash Flow (And A Better Life): Get Started With As Little As $50,000
Published by Wiley, 1st edition August 11, 2020, 240 pages
---
Try Prime Discounted Monthly Offering
---
Greece: Biography of a Modern Nation - AMAZON - Published March 2020 - 600 Pages
---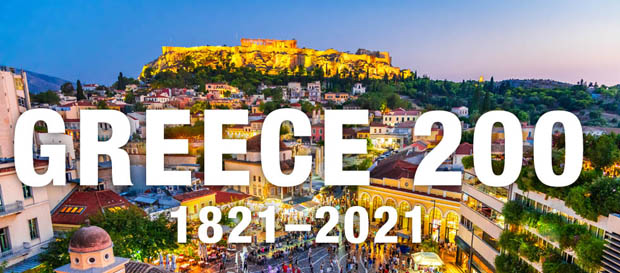 ---
Advertisement: I am an Amazon affiliate
Fodor's Essential Greece: with the Best Islands (Full-color Travel Guide)