Greece and the economic crisis 2020
NEWS ARCHIVE - July 6
---
July 6, 2020
Expectation to restart UK/Greece flights mid-July
Story at Reuters [English]
Three new metro stations open
PM Mitsotakis inaugurates three new stations in Agia Varvara, Korydallos and Nikaia. Story at Eleftherostypos [Greek]
Media fund allocation along political party lines?
Story at KTG [Greek]
Russian church calls on Turkey to use caution
Story at eKathimerini [English] and at US News [English] - more about the Hagia Sophia
Cavusoglu warns Turkey will "reciprocate" against EU
Turkey wants an "honest broker" concerning E.Med and Cyprus issues, and not "solidarity" among members. Story at MSN News [English]
Erdogan has been busy in E. Med, Libya and Ankara
Activity noted at Eleftherostypos [Greek]
Custom controls for border stalls Serbian tourists
Story at EFSYN [Greek] and at MSN News [English]
Pandemic cases now at 3,519
Story at Keep Talking Greece [English] and new cases predominantly from foreign visitors - Eleftherostypos [Greek] and most foreign cases are from Serbia Eleftherostypos [Greek]
Demographic pressures continue as birth rates decline
Story at Cyclades 24 [Greek]
Schedule on retroactive pension distributions
Story at Iefimerida [Greek]
Composer Ennio Morricone has died
Story at Ethnos [Greek]
Dilemma of stray animals on Ellinikon construction site
Story at Keep Talking Greece [English]
Modern Turkey and the dilemma of Hagia Sophia
Story at Protothema [English]
---
---
---
NEWS ARCHIVE - July 2020
---
---
You will see Amazon links on this web site because I am an Amazon affiliate. I earn from qualifying purchases.
---
International Real Estate
Buying Real Estate Overseas For Cash Flow (And A Better Life): Get Started With As Little As $50,000
Published by Wiley, 1st edition August 11, 2020, 240 pages
---
Try Prime Discounted Monthly Offering
---
Greece: Biography of a Modern Nation - AMAZON - Published March 2020 - 600 Pages
---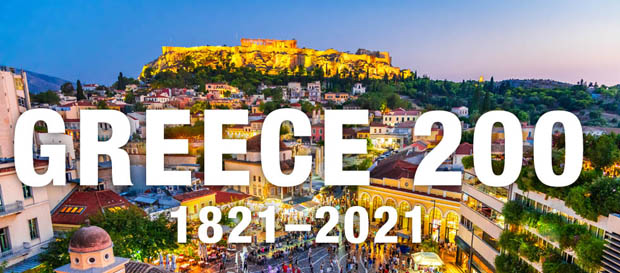 ---
Advertisement: I am an Amazon affiliate
Fodor's Essential Greece: with the Best Islands (Full-color Travel Guide)