Greece and the economic crisis 2020
NEWS ARCHIVE - July 23
July 23, 2020
USA ambassador: Kastellorizo is same as Greece
Story at eKathimerini [English]
Macron: Turkey shall not dominate Med
"Violations of maritime zones in the E. Med should be sanctioned" - story at Skai [Greek]
111 fires in 48 hours
Details on locations and severity at KTG [Greek]
Fire fighting effort continues around Corinth
Story at ABC News [English]
Tsipras and Mitsotakis meet, discuss Turkey
Story at Ethnos [Greek] and at KTG [English]
Hagia Sophia being renovated to hide Byzantium symbols
Story at KTG [English]
The Mati fire and the investigation afterward
Accusation that there were "top level" instructions to coverup evidense - story at Yahoo News [English]
Pandemic case count at 4,110
Story at Ethnos [Greek]
Greek naval craft gathering near Kastelorizo
Story at Protothema [English]
Ships deployed throughout Aegean to monitor Turkey movements
Story at Skai [Greek]
Turkey moves ships: withdrawal or maneuver?
Story at Parapolitika [Greek]
Former Deputy Minister of Justice Dimitris Papagelopoulos faces prosecution
Story at Naftemporiki [Greek]
EU Parliament President Martin Schulz: no concessions to Turkey over human rights
Story at DE The Local Germany [English]
Evacuations around Corinth due to fires
Story at Ta Nea [Greek]
Turkish aggression could lead to suspending American bases in Greece
When Turkey, a NATO member, attacks Greece, is there anyone who believes that Article 5 of the Alliance Charter is still valid?"
Story at Liberal [English]
---
---
---
NEWS ARCHIVE - July 2020
---
---
You will see Amazon links on this web site because I am an Amazon affiliate. I earn from qualifying purchases.
---
International Real Estate
Buying Real Estate Overseas For Cash Flow (And A Better Life): Get Started With As Little As $50,000
Published by Wiley, 1st edition August 11, 2020, 240 pages
---
Try Prime Discounted Monthly Offering
---
Greece: Biography of a Modern Nation - AMAZON - Published March 2020 - 600 Pages
---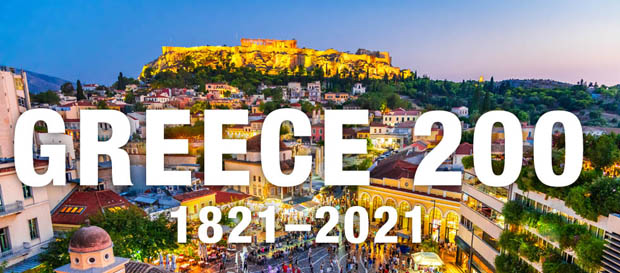 ---
Advertisement: I am an Amazon affiliate
Fodor's Essential Greece: with the Best Islands (Full-color Travel Guide)