Greece and the economic crisis 2020
NEWS ARCHIVE - July 13
July 13, 2020
The EU Council of Foreign Ministers seeking ways to de-escalate tensions
Story at Iefimerida [Greek]
EU and Turkey at loggerheads over drilling and Hagia Sophia
Story at KSL Com [English] - More Hagia Sophia
Pandemic case count at 3,826
Story at KTG [Greek]
Vandalism of mosque in Trikala
Story at KTG [English]
Turkey goes from the 1923 secular state to an Islamic fatherland
Editorial at Liberal [Greek]
Plans for program to bring foreign retirees to Greece
Story at eKathimerini [English]
Sanctions or talks?
Greece wants one, the EU another - story at Euractiv [English]
Diplomacy and the Aegean summer
Story at Tovima [Greek]
Second lockdown ahead?
Speculation at UK Telegraph [English]
Erdogan's planning festival around Hagia Sophia change
Story at Iefimerida [Greek]
Retail sales period
Details on pricing changes at KTG [Greek]
Actor Tom Hanks in Greece
Story at MSN News [English]
---
---
---
NEWS ARCHIVE - July 2020
---
---
You will see Amazon links on this web site because I am an Amazon affiliate. I earn from qualifying purchases.
---
International Real Estate
Buying Real Estate Overseas For Cash Flow (And A Better Life): Get Started With As Little As $50,000
Published by Wiley, 1st edition August 11, 2020, 240 pages
---
Try Prime Discounted Monthly Offering
---
Greece: Biography of a Modern Nation - AMAZON - Published March 2020 - 600 Pages
---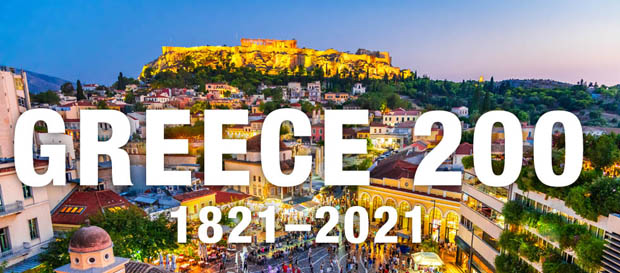 ---
Advertisement: I am an Amazon affiliate
Fodor's Essential Greece: with the Best Islands (Full-color Travel Guide)