Greece and the economic crisis 2020
NEWS ARCHIVE - July 8
---
July 8, 2020
Russia weighs in on Hagia Sophia, communicating to Turkey
Details at eKathimerini [English] - more about the Hagia Sophia
Criminal gang targeting elderly on subway apprehended
Story and photos at Cyclades 24 [Greek]
Pandemic cases at 3,622
Numbers broken down at Protothema [Greek]
The Independent Public Revenue Authority AADE new rules on real estate transfers, donations, etc
List of changes at Eleftherostypos [Greek] and at Skai [Greek]
International consternation over Erdogan's call to change status of Hagia Sophia
Story at NY Times [English]
Will consumers begin to spend savings?
Story at Naftemporiki [Greek]
Greece, Italy and Malta, under the most pressure from refugees
Story at Athens News Agency [Greek]
What does "compromise" mean in Greece?
Explanations at eKathimerini [English]
Borel goes to Ankara
Story at Tovima [Greek]
Immigrant children to go to Portugal
Story at MSN News [English]
Ministry changes not part of Mitsotakis' plans
Story at Protothema [English]
Turkey and Italy discuss a political solution for Libya
Story at US News [English]
---
---
---
NEWS ARCHIVE - July 2020
---
---
You will see Amazon links on this web site because I am an Amazon affiliate. I earn from qualifying purchases.
---
International Real Estate
Buying Real Estate Overseas For Cash Flow (And A Better Life): Get Started With As Little As $50,000
Published by Wiley, 1st edition August 11, 2020, 240 pages
---
Try Prime Discounted Monthly Offering
---
Greece: Biography of a Modern Nation - AMAZON - Published March 2020 - 600 Pages
---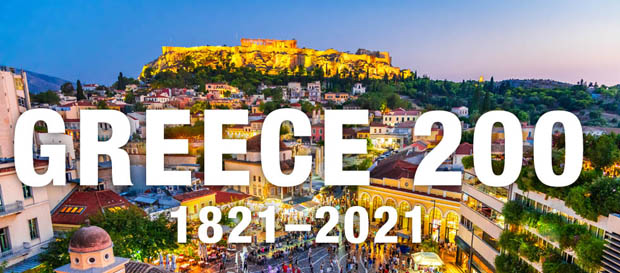 ---
Advertisement: I am an Amazon affiliate
Fodor's Essential Greece: with the Best Islands (Full-color Travel Guide)