Greece and the economic crisis 2020
NEWS ARCHIVE - July 15
July 15, 2020
New information about the coup attempt in Turkey
If true, it appears the authorities in Athens were ready to assist Erdogan to safely get out of Turkey if the coup attempt had been able to even partially succeed, and that the resultant stalemate over Turks who fled to Greece might have never happened if communications to Turkey had been reciprocated in the initial first days.
Story at Eleftherostypos [Greek]
New plans for how to protect borders during pandemic
Story at Cyclades 24 [Greek]
ND very well ahead of SYRIZA in polling
Numbers at Iefimerida [Greek] and more analysis at Eleftherostypos [Greek]
Border controls increased in strictness
Story at Yahoo News [English]
Pandemic case count at 3,910
Story at KTG [English]
Pandemic "Plan B"
Story at Iefimerida [Greek] and at Cyclades 24 [Greek]
Pension case wins in court
Story at ABC News [English] and at Naftemporiki [Greek]
Greece responds to Turkey about Hagia Sophia
Story at Reuters [English]
Major testing effort of UK travellers at airports
News in UK media says that Britons can now visit 26 countries without requirements of quarantine when they arrive, however, for travel to Greece, passengers must submit 24 hours in advance a Passenger Locator Form [link to travel.gov.gr]. Airlines in UK now servicing Athens are British Airways, Wizz Air, TUI and by August, easyJet.
Story at KTG [English] and at UK Express [English]
ELSTAT publishes new page on Pandemic
Webside link at Statistics.gr [English]
Large budget deficit occurs from pandemic expenses
Story at eKathimerini [English]
Plans to appease or pressure Turkey by EU
Story at Ethnos [Greek]
Turkey announces drilling off Cyprus
Story at Skai [Greek]
Program to increase school enrollment for families below poverty line in S. Aegean
Story at Yahoo [Greek]
Erdogan: "we corrected the mistake of 1934"
Hagia Sophia remarks at Eleftherostypos [Greek] - More about the Hagia Sophia
---
---
---
NEWS ARCHIVE - July 2020
---
---
You will see Amazon links on this web site because I am an Amazon affiliate. I earn from qualifying purchases.
---
International Real Estate
Buying Real Estate Overseas For Cash Flow (And A Better Life): Get Started With As Little As $50,000
Published by Wiley, 1st edition August 11, 2020, 240 pages
---
Try Prime Discounted Monthly Offering
---
Greece: Biography of a Modern Nation - AMAZON - Published March 2020 - 600 Pages
---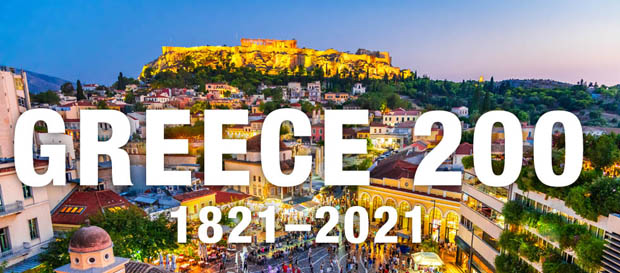 ---
Advertisement: I am an Amazon affiliate
Fodor's Essential Greece: with the Best Islands (Full-color Travel Guide)