Greece and the economic crisis 2023
NEWS ARCHIVE - January 2023
---
January 15, 2023
The arrival of guests in Athens for the funeral of Constantine II
Story at Skai [Greek]
Mitsotakis: record growth and lower taxes
Story at Imerisia [Greek]
Greek disposable income ranked against the rest of Europe
Story at Imerisia [Greek]
Turkey's elections in May?
Story at Protothema [Greek]
The importance of security at the coming funeral
Story at News Observer [English]
Former minister Evangelos Venizelos talks about Constantine II and his role in Greek history
Story at Parapolitika [Greek]
Spring elections for Greece
Mitsotakis has not set the date, and the month even isn't certain, yet. But "Spring" is stated for the target schedule. With Erdogan's election statements, Spring will be for both Turkey and Greece, as they say, interesting. Article at Politico [English]
The mounting pressure on Greece in the trial of the NGO workers
Amnesty International joins chorus of criticism over the Lesvos court case. "...Stop criminalizing aid workers who assist refugees and migrant." The article mentions how governments can manipulate the status of aid workers and organizations to achieve political results. The article doesn't pay any attention to the particular situation in the Aegean for Greece and how much of the weight of caring for refugees is left to the effort (and finances) of Greeks, or that there are groups who use NGO status as a cover for smuggling and other money-making exploits of migrants. Story at Jurist [English]
SYRIZA communication manager Iliopoulos accusations against the gov't over surveillance
Story at Imerazante [Greek]
Russian missile attacks on Ukraine continue unabated
Though Russia is stating that military targets are being hit, Ukraine is listing the civilian locations that are being struck. Story at Ethnos [Greek]
Significant natural gas fields found off Egypt
Story at OT Financial Post [Greek]
How the surveillance scandal is proceeding
Story at To Vima [Greek]
---
---
NEWS ARCHIVE - January 2023
---
You will see Amazon links on this web site because I am an Amazon affiliate. I earn from qualifying purchases.
---
International Real Estate
Buying Real Estate Overseas For Cash Flow (And A Better Life): Get Started With As Little As $50,000
Published by Wiley, 1st edition August 11, 2020, 240 pages
---
Try Prime Discounted Monthly Offering
---
Greece: Biography of a Modern Nation - AMAZON - Published March 2020 - 600 Pages
---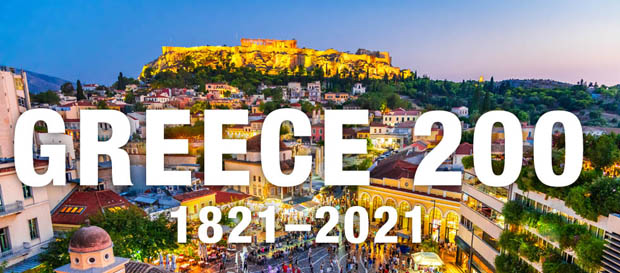 ---
Advertisement: I am an Amazon affiliate
Fodor's Essential Greece: with the Best Islands (Full-color Travel Guide)