Greece and the economic crisis 2023
NEWS ARCHIVE - January 2023
---
January 4, 2023
China's decision to lift its zero-tolerance policy and the EU reaction
Story at Kathimerini [Greek]
UK claims progress in talks with Greece over Parthenon Marbles
Story at Imerisia [Greek]
Official worry over recession in UK predicting huge fall-off in living standards
Story at OT Financial Post [Greek]
Minister of Health Thanos Pleuris provides information on drug shortage
Story at Skai [Greek]
Erdogan speech demanding Greece "comply"
And repeats that the new Turkish missile can reach Athens. Story at Iefimerida [Greek] Resignation of
ND MP Themis Heimaras
Story at Naftemporiki [Greek]
CNN recommends Thessaloniki as a top European destination
Story at Ethnos [Greek]
Nicopolis nominated for UNESCO World Heritage List
Story at Greek City Times [English] [Map to Nicopolis, Greece]
The cheapest, and most expensive areas of Greece
Athens, Florina, Thessaloniki, etc - story at Iefimerida [Greek]
The big increase in purchases made through social media
Story at OT Financial Post [Greek]
Extending the subway to Ilion
Story at Imerisia [Greek] [Map of Ilion Greece]
Notis Mavroudis has died
Story at Protothema [Greek]
China's goal to "de-dollarize" the energy market of the world
The Middle East and China have reasons for altering how the energy markets operate. Story at Kathimerini [Greek]
The top 2023 risks around the globe
Story at Kathimerini [Greek]
Cable car construction for Monemvasia
Story at Greek City Times [English] [Map of Monemvasia]
The "extreme right" is still in Greece
Story at IN GR [Greek]
---
NEWS ARCHIVE - January 2023
---
You will see Amazon links on this web site because I am an Amazon affiliate. I earn from qualifying purchases.
---
International Real Estate
Buying Real Estate Overseas For Cash Flow (And A Better Life): Get Started With As Little As $50,000
Published by Wiley, 1st edition August 11, 2020, 240 pages
---
Try Prime Discounted Monthly Offering
---
Greece: Biography of a Modern Nation - AMAZON - Published March 2020 - 600 Pages
---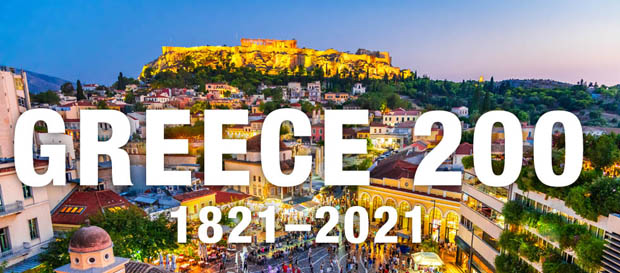 ---
Advertisement: I am an Amazon affiliate
Fodor's Essential Greece: with the Best Islands (Full-color Travel Guide)