Greece and the economic crisis 2022
NEWS ARCHIVE - May 2022
---
May 22, 2022
Ukrainian refugees in Athens observe Vyshyvanka Day
Story at RFI [English]
Hundreds of Belfast travellers stuck on Kos after airline has technical issues
Story at UK Mirror [English]
Russian commentator: Ukraine war is "rehearsal for fight with NATO"
Story at IN GR [Greek]
Funding established for Botanical Garden renovation
Story at Skai [Greek]
Russians are main buyers of Turkish homes
Story at Protothema [English]
PASOK - KINAL tables resolution on claiming German Debts
Story at IN GR [Greek]
21 day quarantine for "Monkey Pox" in Greece?
Story at IN GR [Greek]
Belgium begins mandatory quarantine of those with "Monkey Pox"
Story at Eleftherostypos [Greek]
Is Putin headed for a chronic disease sanatorium?
Story at IN GR [Greek]
"Monkey Pox" cases double in Britain
Story at IN GR [Greek]
FM Dendias insists US Secretary of State Blinken has "seen Turkey's actions"
Story at Parapolitika [Greek]
Pandemic case count at 3,419,998
Story at Skai [Greek]
ECB Lagarde: rate hike in July?
Story at OT Financial Post [Greek]
Pfizer CEO "not worried about Monkey Pox, yet"
Story at Kathimerini [Greek]
This is "the moment of Greek Cinema"
Five films in Cannes festival – Hollywood Reporter [English]
Cleaning operation in Ilisia
Story at Athina984 [Greek]
The difficulties of departures due to employee mobility
Story at Ethnos [Greek]
Greek Final Cup event results in 17 arrests for fan violence
Story at eKathimerini [English]
---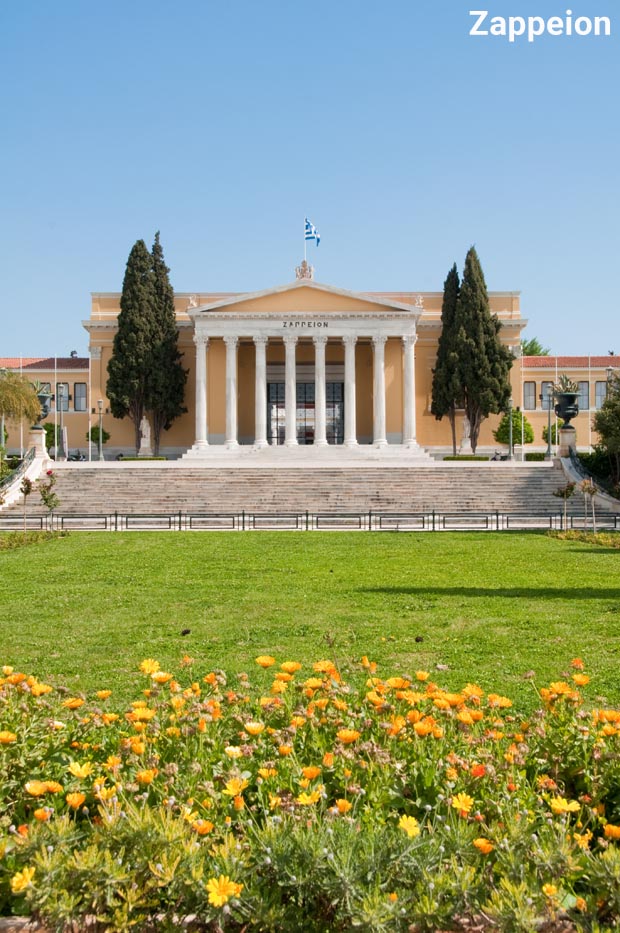 The Zappeion
---
---
NEWS ARCHIVE - May 2022
---
You will see Amazon links on this web site because I am an Amazon affiliate. I earn from qualifying purchases.
---
International Real Estate
Buying Real Estate Overseas For Cash Flow (And A Better Life): Get Started With As Little As $50,000
Published by Wiley, 1st edition August 11, 2020, 240 pages
---
Try Prime Discounted Monthly Offering
---
Greece: Biography of a Modern Nation - AMAZON - Published March 2020 - 600 Pages
---



---
Advertisement: I am an Amazon affiliate
Fodor's Essential Greece: with the Best Islands (Full-color Travel Guide)