Greece and the economic crisis 2021
NEWS ARCHIVE - November 2021
---
November 19, 2021
Europe, Christmas and lockdowns
Story at Iefimerida [Greek]
Spanish foreign minister to come to Athens?
Story at Real [Greek] and Eleftherostypos [Greek]
2021 tourism revenues counted and projections for 2022
Story at Imerisia [Greek]
Concern over mutation and vaccination rates in Bulgaria
Story at Iefimerida [Greek]
Pandemic case count at 868,868
Daily change of +.9% – data at Naftemporiki [Greek]
Dendias: Turkey is the "common denominator" of regional tension
Story at CT Post [English]
Is the UK losing the "Elgin marbless" to Greece
Story at UK Telegraph [English]
More about the Parthenon Marbles aka "Elgin Marbles"
Foreign Minister Dendias voices criticism of Spain selling weapons to Turkey
Story at Keep Talking Greece [English]
Earthquake near Kefalonia
Story at Iefimerida [Greek]
Objections to some of the new census questions
Story at Imerisia [Greek]
Third booster shot process beings today
Story at Imerisia [Greek]
SYRIZA attacks the contract for the International Air Training Center in Kalamata
Story at EFSYN [Greek]
"Digital signature" process now implemented for filing online documents
Story at Eleftherostypos [Greek]
New strategies for retail including later opening hours
Story at eKathimerini [Greek]
Turkey steps up air space violations over Greek areas
Story at Kathimerini [Greek]
Economy losses to be "shaken off" in 2022
Story at Bloomberg [Greek]
Greece lodges protest over "occupied Albanian territories" exhibit at embassy of Republic of Albania
Story at Protothema [Greek]
Austria: vaccinations required for all
Story at Kathimerini [Greek]
---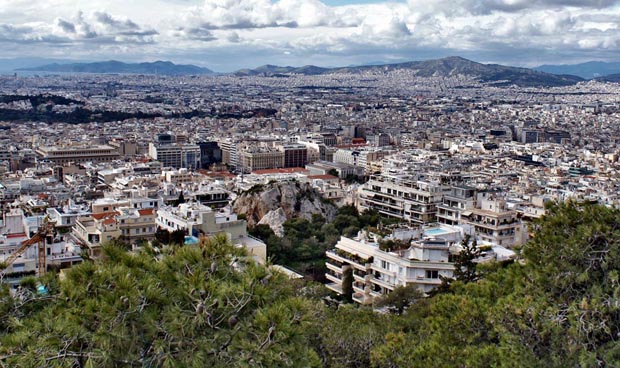 ---
NEWS ARCHIVE - November 2021
---
You will see Amazon links on this web site because I am an Amazon affiliate. I earn from qualifying purchases.
---
International Real Estate
Buying Real Estate Overseas For Cash Flow (And A Better Life): Get Started With As Little As $50,000
Published by Wiley, 1st edition August 11, 2020, 240 pages
---
Try Prime Discounted Monthly Offering
---
Greece: Biography of a Modern Nation - AMAZON - Published March 2020 - 600 Pages
---



---
Advertisement: I am an Amazon affiliate
Fodor's Essential Greece: with the Best Islands (Full-color Travel Guide)