Greece and the economic crisis 2021
NEWS ARCHIVE - November 2021
---
November 4, 2021
Record breaking tourism in Aegean in 2021
Story at Imerisia [Greek]
Pandemic case count at 767,376
Story at Naftemporiki [Greek]
6,808 new cases with a daily change of +0.9%
Story at Skai [Greek]
The new PPC shareholders
Story at Imerisia [Greek] ad at Powergame [Greek]
Ethiopia seeks drones after deal signed with Ankara
Story at UK Guardian [English]
Refund of excise tax on oil for farmers
Story at Imerisia [Greek]
Predicting the numbers of pandemic cases in the next months
Story at Skai [Greek]
Prison officials arrested for protest in Patras
Story at EFSYN [Greek]
Erdogan told Macron: if Greece, Israel and the "Greek sector" are invited to the Libya Summit, Turkey will not come
Story at Skai [Greek]
Scottish National Party MP Alin Smith says Turkey has an "increasingly authoritarian government" and conducts an illegal occupation Cyprus
Story at Skai [Greek]
Mitsotakis wants to end internal-combustion engine automobiles in 2030
Story at Naftemporiki [Greek] and reaction of taxi drivers at Imerisia [Greek]
Holy Synod calls on believers and clergy to observe protective measures
Story at Real [Greek]
US Ambassador to Greece: Athens is the strong partner the USA needs in Mediterranean
Story at Naftemporiki [Greek]
Anxiety in food catering and retail over new measures
Story at Naftemporiki [Greek]
Mitsotakis: no new lockdown or mandatory vaccinations
We are hitting a wall of reaction by the unvaccinated," said Mitsotakis.
The more we force the compulsory vaccination, the greater the reaction" Mitsotakis said. He added that the government's target is to convince at least half of the unvaccinated to finally get a jab.
Story at Euractiv [English] and at Iefimerida [Greek]
The coming Saturday restrictions
Story at Iefimerida [Greek]
The good and bad about visiting Greek islands out of season
Story at The Points Guy [Greek]
Evaluation of the binding offers for Atiika Bank AMK
Story at Imerisia [Greek]
The fourth wave in Europe
Story at Imerisia [Greek]
The growth of embezzlement and phishing in Greece
Story at eKathimerini [English]
USA Senator Raptakis on freezing the sale of new F-16s to Turkey
Story at Skai [Greek]
---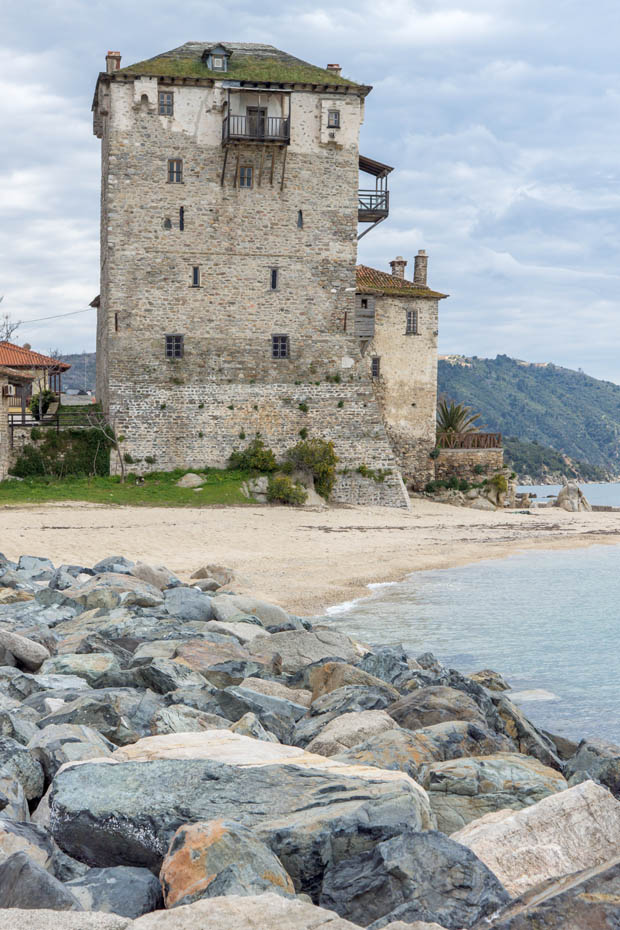 Ouranopoli, Greece
---
NEWS ARCHIVE - November 2021
---
You will see Amazon links on this web site because I am an Amazon affiliate. I earn from qualifying purchases.
---
International Real Estate
Buying Real Estate Overseas For Cash Flow (And A Better Life): Get Started With As Little As $50,000
Published by Wiley, 1st edition August 11, 2020, 240 pages
---
Try Prime Discounted Monthly Offering
---
Greece: Biography of a Modern Nation - AMAZON - Published March 2020 - 600 Pages
---



---
Advertisement: I am an Amazon affiliate
Fodor's Essential Greece: with the Best Islands (Full-color Travel Guide)