Greece and the economic crisis 2021
NEWS ARCHIVE - November 2021
---
November 18, 2021
Switzerland planning for 5th wave
Story at Naftemporiki [Greek]
Pandemic case count at 861,117
Reported daily change of +0.9% – data at Naftemporiki [Greek]
New limits on the unvaccinated
Story at Skai [Greek]
SYRIZA makes counter-proposals for pandemic management
Story at Naftemporiki [Greek]
F16 crashes near Andravida
Story at EFSYN [Greek]
"Electroshock" from the record rising electricity prices
Story at Naftemporiki [Greek]
Moody's analysis of economic future of Greece in 2022
Debt reduction and growth numbers at Naftemporiki [Greek]
Stabilization of viral loads found in sewage
Story at Eleftherostypos [Greek]
Unemployment down to 13%
Data at Protothema [Greek]
Government begins the requisition of private doctors
Story at Parapolitika [Greek] and eKathimerini [English]
Private doctors join the fight in Greece
Story at US News [English]
Over 20,000 at Polytechnic anniversary march
Story at Yahoo News [English]
NGO workers on trial for spying
Story at US News [English]
Pandemic case count rising all over Europe
Story at Eleftherostypos [Greek]
How vaccinated is the world?
Story at Naftemporiki [Greek]
Greece fatality count from pandemic passes 17K
Data at eKathimerini [English]
Ignoring Turkey not an option, and is "America back"?
Story at eKathimerini [English]
Turkey seeking defense deal with Spain
Story at Skai [Greek]
Trial for NGO workers adjourns after first day
Story at Reuters [Greek]
---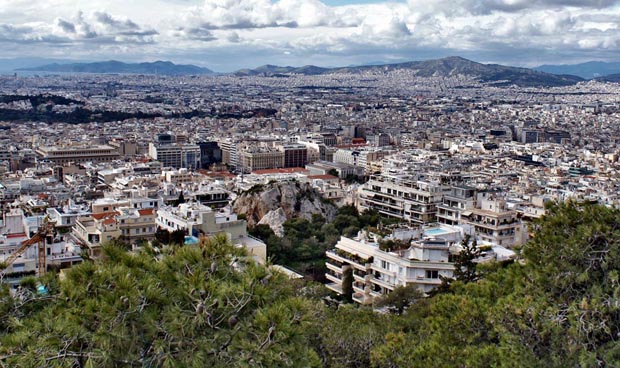 ---
NEWS ARCHIVE - November 2021
---
You will see Amazon links on this web site because I am an Amazon affiliate. I earn from qualifying purchases.
---
International Real Estate
Buying Real Estate Overseas For Cash Flow (And A Better Life): Get Started With As Little As $50,000
Published by Wiley, 1st edition August 11, 2020, 240 pages
---
Try Prime Discounted Monthly Offering
---
Greece: Biography of a Modern Nation - AMAZON - Published March 2020 - 600 Pages
---



---
Advertisement: I am an Amazon affiliate
Fodor's Essential Greece: with the Best Islands (Full-color Travel Guide)