Greece and the economic crisis 2020
NEWS ARCHIVE - August 31
---
August 31, 2020
France moves Charles de Gaulle aircraft carrier into east Med
Story at Iefimerida [Greek]
UK academics, dignitaries come out in favor of Greece/Cyprus
Story at eKathimerini [English]
New restrictions imposed in Crete
Story at Iefimerida [Greek]
Pandemic case count now at 10,317

Story at Iefimerida [Greek]
Civil service changes coming
Story at Parapolitika [Greek]
"Turkey has never been an aggressive state in its history"
Erdogan quotes at Protothema [English]
NATO in danger in east Med
Story at Ethnos [Greek]
Airspace violations
Story at Protothema [Greek] "...seven violations of the Greek airspace and 27 infringements of air traffic rules in the Athens FIR."
Turkey accuses Greece of "piracy"
Story at Eleftherostypos [Greek]
Turkey demanding Kastellorizo be cleared of Greek military presence
Story at Japan Times [English] This piece at JT (via Bloomberg) emphasizes that Kastellorizo island is "tiny" and complains about the 2006 death of Greek pilot "...in one of endless mock dogfights over the Aegean."
Deepening economic trouble for Turkey
Story at Skai [Greek]
Turkey's MHP party leader Bahceli says Greece is "malignant tumor"
Story at Greek City Times [English]
Greece and Turkey letting the disagreements get "too hot"
Story at NY Times [English]. The article at the Times wants everyone to listen to Germany for what to do.
Turkey celebrates 1922 victories
Story at US News [English]
Fire near tomb of Agamemnon
Story at UK Guardian [English] and at Ta Nea [Greek]
---
---
NEWS ARCHIVE - August 2020
---
---
You will see Amazon links on this web site because I am an Amazon affiliate. I earn from qualifying purchases.
---
International Real Estate
Buying Real Estate Overseas For Cash Flow (And A Better Life): Get Started With As Little As $50,000
Published by Wiley, 1st edition August 11, 2020, 240 pages
---
Try Prime Discounted Monthly Offering
---
Greece: Biography of a Modern Nation - AMAZON - Published March 2020 - 600 Pages
---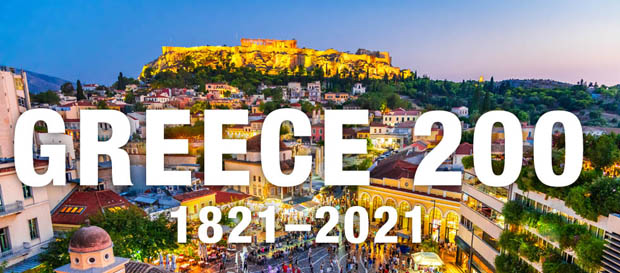 ---
Advertisement: I am an Amazon affiliate
Fodor's Essential Greece: with the Best Islands (Full-color Travel Guide)
---