Greece and the economic crisis 2020
NEWS ARCHIVE - August 19
---
August 19, 2020
US warships arrive in E. Med
Story at VOA News [English]
Turkey sees Black Sea gas fields
Story at Iefimerida [Greek]
Development of the 1,500-acre Hellenikon site has begun
Story at Seattle PI [English]
Pandemic case count at 7,684
Story at EFSYN [Greek]
Mitsotakis will talk with Turkey, but only on specific subjects
Story at Eleftherostypos [Greek]
Ireland removing Greece from travel "green list"?
Story at Irish Times [English]
Are cruise ships again in jeopardy?
Story at Maritime Executive [English]
Mykonos to have special restrictions
Story at Naftemporiki [Greek]
Panagiotopoulos : withdraw ships and we can talk
Story at eKathimerini [English]
Covid vaccines planned for December
Story at Liberal [Greek]
Church restrictions to continue longer
Story at Ta Nea [Greek]
Omer Celik: we warn Greece, they play the wrong game
Story at Eleftherostypos [Greek]
Turkey's "isolation" may not be real
Story at Tovima [Greek]
Gold setting high records
Story at Naftemporiki [Greek]
President Sakellaropoulou: Greece is force for stability
Statements at Protothema [English]
Eurozone GDP has dropped significantly
Story at Protothema [English]
American companies seeking agreement on Alexandroupolis
Story at Evros News [Greek]
The buildup of forces in the E. Med waters
Story at Skai [Greek]
Damage to Turkish frigate
Photo at Iefimerida [Greek]
---
---
NEWS ARCHIVE - August 2020
---
---
You will see Amazon links on this web site because I am an Amazon affiliate. I earn from qualifying purchases.
---
International Real Estate
Buying Real Estate Overseas For Cash Flow (And A Better Life): Get Started With As Little As $50,000
Published by Wiley, 1st edition August 11, 2020, 240 pages
---
Try Prime Discounted Monthly Offering
---
Greece: Biography of a Modern Nation - AMAZON - Published March 2020 - 600 Pages
---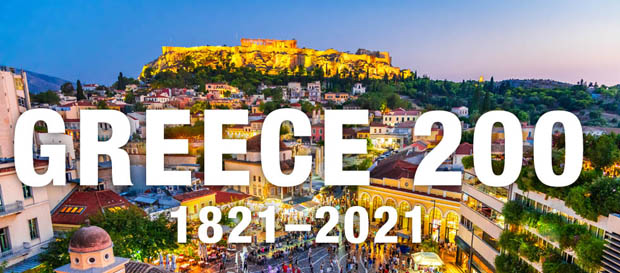 ---
Advertisement: I am an Amazon affiliate
Fodor's Essential Greece: with the Best Islands (Full-color Travel Guide)
---