Greece and the economic crisis 2020
NEWS ARCHIVE - August 16
---
August 16, 2020
Mykonos midnight curfew provokes angry reaction
Story at Sky News UK [English]
Turkey's renewed drilling plan draws another condemnation from EU
Story at MSN News [English]
---
On Turkey, Europe "has its head in the sand"
Europe's harsh public criticism of Lukashenko contrasts sharply with its reluctance to openly denounce the latest aggressive machinations in the eastern Mediterranean of another elective dictatorship, that of Turkey's long-entrenched leader, Recep Tayyip Erdoğan. Turkey is a Nato member, key EU trade partner, border gatekeeper and influential actor in Syria and the Near East. Unlike Belarus, it has real strategic importance. Perhaps that explains the awkward silence of many governments, including the UK's.
Longish article at UK Telegraph chronicles Erdogan's provocations toward many countries, not just Greece, and ends with an obvious statement: "Nobody seems to have an Erdogan containment plan."
---
The 7.2 earthquake on Zakynthos in 1952
Anniversary of the devastating earthquake - story at Iefimerida [Greejk]
Pilgrims crawl in front of the Holy Church of Panagia of Tinos
Story at MSN News [English]
Pandemic case count at 7,075
Story at Naftemporiki [English]
Erdogan: Greece are performing bandity
Story at eKathimerini [English]
Joe Biden: Erdogan has to pay a price
Story at Iefimerida [English]
Metamorfosi plastic factory fire
Story at Tovima [Greek]
Erdogan's American nightmare
Story at Liberal [Greek]
Germany seeking Greece/Turkey dialogue
Story at Naftemporiki [English]
UK and the new measures against the pandemic
Story at UK Telegraph [English]
---
---
NEWS ARCHIVE - August 2020
---
---
You will see Amazon links on this web site because I am an Amazon affiliate. I earn from qualifying purchases.
---
International Real Estate
Buying Real Estate Overseas For Cash Flow (And A Better Life): Get Started With As Little As $50,000
Published by Wiley, 1st edition August 11, 2020, 240 pages
---
Try Prime Discounted Monthly Offering
---
Greece: Biography of a Modern Nation - AMAZON - Published March 2020 - 600 Pages
---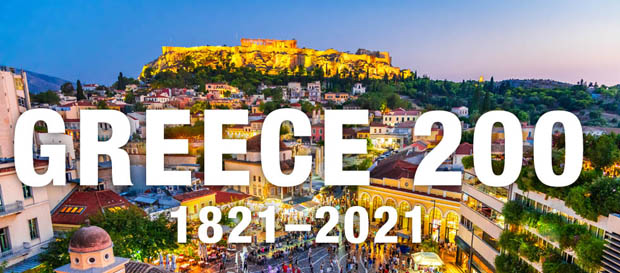 ---
Advertisement: I am an Amazon affiliate
Fodor's Essential Greece: with the Best Islands (Full-color Travel Guide)
---