Greece and the economic crisis 2020
NEWS ARCHIVE - June 30
---
June 30, 2020
EU ban on USA travellers
Two more weeks, at least, of a block on passengers originating in the USA coming into Europe, though tomorrow the EU will lift restrictions on 15 other countries (Schengen zone nationals are still banned entry into the USA - for a list of all countries not allowed to enter the United States see this list at the American CDC web site). Article at the NY Post also states the reciprocity rules for EU-China travel will mean that EU citizens must be allowed to enter China first, before Chinese citizens entering the EU can occur. Story at NY Post [English] More at NY Times [English]
Greece's "quarantine hotels"
Story at KTG [English]
---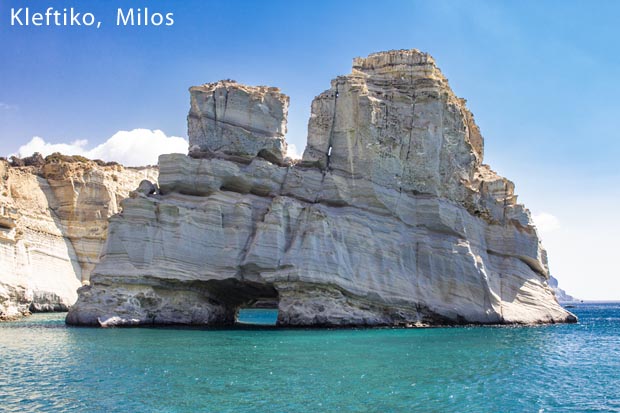 Milos beach Kleftiko ranked number 2 in Europe
Story at Cyclades 24 [Greek]
More about Milos
---
The UK "airbridge" now in question
Story at UK Times [English]
Warm weather ahead
Weather details at Ta Nea [Greek]
Sakellaropoulou visits Agathonisi
Article at Skai discusses how Turkey's press has reacted to the visit, including language saying the Greek island is "under occupation" - Story at Skai [Greek]
Sakellaropoulou "national sovereignty will be defended in in every possible way"
Story at Greek City Times [English] also includes examples of Turkish headlines claiming the island is part of Turkey.
Macron again condemns Turkey's actions
Story at AP News [English]
American NASA scientist held in Turkey finally released
Story at NY Times [English]
Pandemic cases number 3,390
Cases at Xanthi still climbing - story at Eleftherostypos [Greek]
300,000 properties unoccupied
Story at Tovima [Greek]
New law proposal would establishment 'Directorate for the Prevention of Violence'
Story at Keep Talking Greece [Greek]
Protests against new protest laws
Story at US News [English]
Continued turmoil for Tsipras
Story at Liberal [Greek]
Enfia and tax changes
Details at Naftemporiki [Greek]
German newspaper Bild runs vote on whether Greece should have further funding
Story at German site The Local [English]
---
---
---
NEWS ARCHIVE - June 2020
---
---
You will see Amazon links on this web site because I am an Amazon affiliate. I earn from qualifying purchases.
---
International Real Estate
Buying Real Estate Overseas For Cash Flow (And A Better Life): Get Started With As Little As $50,000
Published by Wiley, 1st edition August 11, 2020, 240 pages
---
Try Prime Discounted Monthly Offering
---
Greece: Biography of a Modern Nation - AMAZON - Published March 2020 - 600 Pages
---



---
Advertisement: I am an Amazon affiliate
Fodor's Essential Greece: with the Best Islands (Full-color Travel Guide)