Greece and the economic crisis 2020
NEWS ARCHIVE - June 17
---
June 17, 2020
France: NATO should not hide its head in the sand about Turkey's behavior
Story at Eleftherostypos [Greek] and at US News and World Report [English]
New internal tourism program launching
Story at Iefimerida [Greek]
Hagia Sophia to be used as a mosque beginning July 15?
Story at Protothema [English]
No to "government reshuffle" rumor
Story at eKathimerini [English]
Pandemic case number at 3,203
Story at Eleftherostypos [Greek]
Sweden to open up travel to Greece June 30
Story at eKathimerini [English]
UK "quarantine-free" trips to Greece in two weeks
Story at UK Sun [English]
Long lines to enter Greece from Bulgaria
Story at Reuters [English]

Is a government reshuffling about to happen?
Story by Iefimerida [Greek] and at EFSYN [Greek]
Acropolis Museum marks 11th year anniversary with reduced ticket costs
And also "night walks" - story at Protothema [English]
"Greece looking like a safe tourist destination"
Story at Bloomberg [English]
The NATO crisis
Story at Naftemporiki [English]
30.8 billion in NPL loans
Story by eKathimerini [Greek]
Israel committed to supporting Greece on EEZ zones
Story by Iefimerida [Greek]
Thrace experiences jump in pandemic cases
Story by Protothema [Greek]
Greece conducts 7,800 coronavirus tests on airport visitors
Story by Times of Israel [English]
Iasmos is in quarantine
Story by Iefimerida [Greek]
Cyclades municipal governments facing problem of live meetings
Story at Cyclades 24
Ancient Greek site in Albania attacked
Story at Greek City [English]
---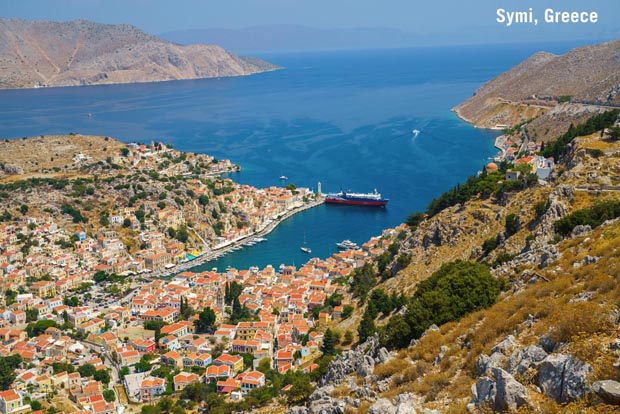 Symi, Greece
---
---
NEWS ARCHIVE - June 2020
---
---
You will see Amazon links on this web site because I am an Amazon affiliate. I earn from qualifying purchases.
---
International Real Estate
Buying Real Estate Overseas For Cash Flow (And A Better Life): Get Started With As Little As $50,000
Published by Wiley, 1st edition August 11, 2020, 240 pages
---
Try Prime Discounted Monthly Offering
---
Greece: Biography of a Modern Nation - AMAZON - Published March 2020 - 600 Pages
---



---
Advertisement: I am an Amazon affiliate
Fodor's Essential Greece: with the Best Islands (Full-color Travel Guide)