Greece and the economic crisis 2020
NEWS ARCHIVE - May 12
---
May 12, 2020
Turkey makes accusations at Greece, Cyprus, Egypt, France and the United Arab Emirates
Story at Yahoo [English]
Three rules for resumption of tourism
Story at Iefimerida [Greek]
Stournaras: Integration focus needed after German court ruling
Story at Reuters [English]
Fatality count for coronavirus at 153
Story at iefimerida [Greek]
Pandemic case count at 2,744
Story at Liberal.gr [Greek]
Movement between Crete and mainland May 18
Story at Cyclades 24 [Greek]
The eight points of the tourism plan
Story at Iefimerida [Greek]
EastMed gas pipeline ratifies in parliament
Story at Protothema [Greek]
Large increase in traffic on subway
Story at Ethnos [Greek]
Stournaras to continue at Bank of Greece
Story at Liberal [Greek]
Will summer travel be sabotaged by fear?
Story at Forbes [English]
Approval for "Great Walk of Athens" route to unite historic neighbourhoods of Athens
Story at Greek City Times [English] and at Protothema [English]
Greece in recession again
Story at AP News [English]
Regling: Greek debt jump is "manageable"
Story at eKathimerini [English]
VAT food service changes
Story at Naftemporiki [Greek]
Churches now opened
Story at Iefimerida [Greek]
---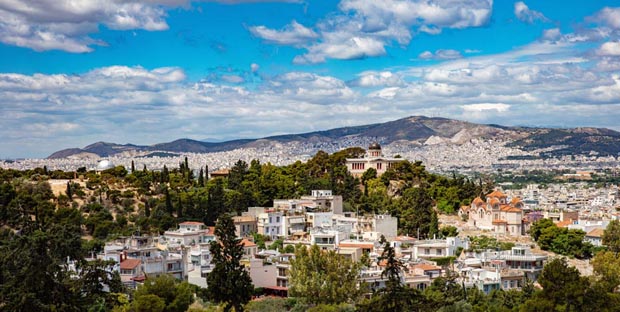 National Observatory of Athens Greece
---
NEWS ARCHIVE - May 2020
---
---
You will see Amazon links on this web site because I am an Amazon affiliate. I earn from qualifying purchases.
Try Prime Discounted Monthly Offering
---
Greece: Biography of a Modern Nation - AMAZON - Published March 2020 - 600 Pages
---



---