Greece and the economic crisis 2020
NEWS ARCHIVE - May 7
---
May 7, 2020
Conflict over bonds plan between ECB and German Constitutional Court
Story at EFSYN [Greek]
Greece, Austria, Denmark, the Czech Republic, Israel, Australia and New Zealand cooperating on tourism efforts
Story at Iefimerida [Greek] and at GTP [English]
Fatality count reaches 149 in Greece
Story at iefimerida [Greek]
Measures for ferry ships being agree upon
Story at Naftemporiki [Greek]
Archeological sites to reopen May 18
Story at RT Com [English]
Retail expansion on May 11
Story ay Iefimerida [Greek]
Glyfada prepares beaches for opening
Story at Ethnos [Greek]
The empty walkways of Santorini
Photos of the unusual sight at Reuters [English]
European tourism and survival from pandemic
Story at New Indian Express [English]
Mitsotakis calls on Europe to meet obligations on refugees
Story at Athens News Agency [Greek]
Despite relaxing restrictions, police continue to deal with public groups
Story at eKathimerini [English]
Greece holds back on asset sales
Story at Reuters [English]
Has pandemic damage been the worst in Greece?
Story at GTP [English]
Ministry of Finance plans to help those affected by reduced rent
Story at Skai [Greek]
2020 military conscripts to receive classification info by electronic communication
Story at Cyclades 24 [Greek]
---
---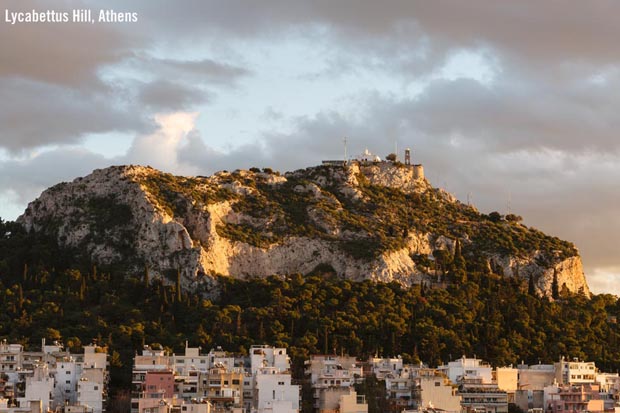 Lycabettus Hill
---
NEWS ARCHIVE - May 2020
---
---
You will see Amazon links on this web site because I am an Amazon affiliate. I earn from qualifying purchases.
Try Prime Discounted Monthly Offering
---
Greece: Biography of a Modern Nation - AMAZON - Published March 2020 - 600 Pages
---



---