Greece and the economic crisis 2018
NEWS ARCHIVE - July 21 - July 24
---
---
July 31, 2018
Finance
IMF warns eurozone Greece needs more debt relief - Financial Times
IMF on debt, pensions and taxes - Non-reversibility of policies at work- Naftemporiki
IMF Report Damps Optimism Over Greece's Growth Prospects - Greek Reporter
Stournaras: Markets will trust Greece only if commitments are met - said that Greece's leaders must ensure that the country will never again end up in a similar situation - Tovima
IMF uncertain Greece's debt is sustainable in the long term - Washington Post
Austerity may be over in Greece but it needs more spending to stop a future crisis, says IMF - UK Telegraph
Greece's Economic Recovery Projected to Strengthen in Near Term – IMF - South Africa Today
Fire
How do you sleep? After fire kills scores, Greece sees political recriminations - Yahoo
When Greek political parties try to achieve gains from the tragedy in Athens wildfires - Keep Talking Greece
People gather in front of Greek parliament in remembrance of fire victims (photos-videos) - Protothema
Mitsotakis asks Skourteti, Tossa and Douro resignations - tanea.gr
Tourism
Greek islands in the south account for half of tourism's spending - Protothema
Tourism in Greece unaffected by wildfires - China Internet News
"Tourist arrivals in Greece seem to be unaffected by the deadly wildfires that have caused 93 victims, Greek national news agency AMNA reported on Tuesday"
More
Government releases plan to deal with illegal building - efsyn
"...comprehensive draft legislative and regulatory initiatives to accelerate the response to the phenomenon of arbitrary building, especially in forest areas and coastal and residential densities..."
---
---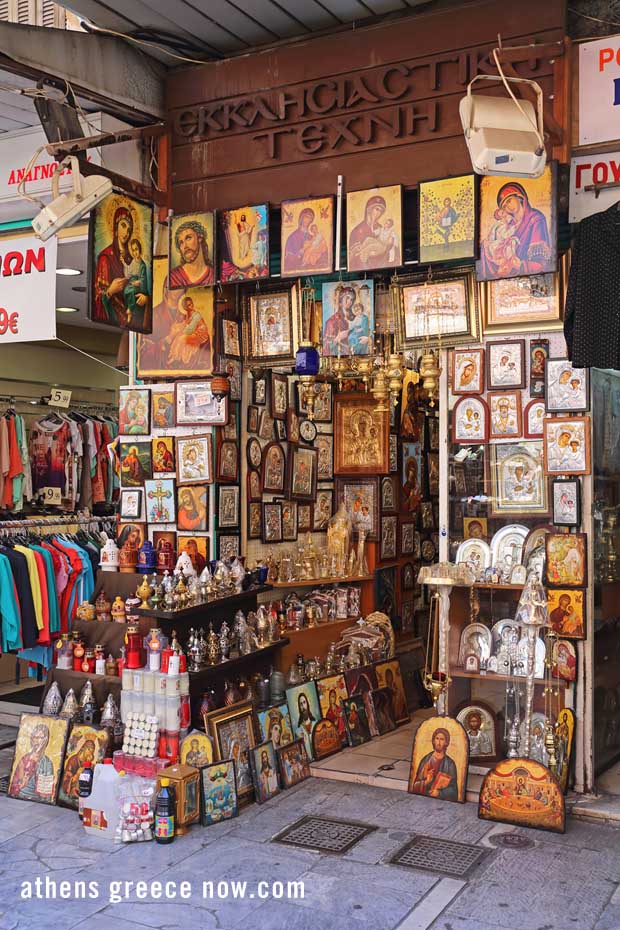 ---
July 30, 2018
Fire
Divers pull body out of water in fire-ravaged east Attica - ekathimeri
Tsipras visits wildfire-stricken town after criticism - MSN News
Observatory: 12,600 burned acres in eastern Attica - Tanea
The mayor of Rafina summoned by Prosecutors in preliminary examination of the causes of the fires in eastern Attica - efsyn
Concert and radiomarathon organised in aid of Greece - Cyprus Mail
Greece Mourns Wildfire Victims - The death toll reaches 91 on Sunday, continues to rise as cause of blazes is investigated - Wall Street Journal
Applications for relief from fire damage begin on Tuesday - eKathimerini
Problems with counting the number dead - liberal.gr
Finance
Moody's: Upgraded to "positive" prospects for banks - Naftemporiki
EIB signs 24-mln-euro financing agreement with Terna Energy - Capital GR
More
Bad weather to continue on Monday - iefimerida.gr
Fierce storms in Attica - efsyn.gr
Six ancient Greek statues discovered in western Turkey (Magnesia) - Protothema
Water cuts planned in Thessaloniki on Tuesday - eKathimerini
---
July 29, 2018
Fire
The Latest: Greece fire death toll at 91, 25 remain missing - Washington Post
Terrifying first-person footage shows just how devastating the wildfires in Greece are - Yahoo
Burials of Greece's wildfire victims begin - Fox
People made of marble By all accounts, after the first signs of disaster, the government conducted a communications campaign, and did nothing else - Tovima
More
American tourists to spend over $100 billion in 2018, survey finds - Protothema
Heavy storm hits Athens (photos) - Protothema
---
July 28, 2018
Fire
Greece to begin laying wildfire victims to rest amid recriminations - Reuters
The Fires in Greece Scores of people dying needlessly on the outskirts of Athens looks more like carelessness than fate - NY Times
Greece fire: DNA testing is the only way to identify people - Euronews
Two Marathon deputy mayors hand in resignations - eKathimerini
Missing Twin Girls and Grandparents Found Dead After Greek Fire at Mati - Greek Reporter
Dead 13-year-old who was missing in Mati - efsyn
The long fire in eastern Attica seems to have started from burning wood - Liberal GR
New Democracy demands resignations over management of deadly forest fire ND spokesperson Maria Spyraki demanded the resignations of Interior Minister Panos Skourletis and Public Order Minister Nikos Toskas - Tovima
More
Problems in the northern suburbs from the downpour - Naftemporiki
Greece is breeding new type of donkey because of overweight tourists visiting Santorini - Metro UK
---
July 27, 2018
Fire
Greece says 'serious indications' of arson behind deadly wildfire - Reuters
Of 86 dead - 53 burn patients are hospitalized - Naftemporiki
Pets rescued after Greece's devastating fire find new homes - ABC News
Greece wildfires: authorities blamed for high death toll Government minister says there is 'serious indications' of arson as death toll rises to 85 - UK Guardian
No apology, no resignation: Pressure grows on government over fire deaths - eKathimerini
32,000 acres in eastern Attica - 87 dead - Extraordinary cabinet under the Prime Minister - efsyn
Greece fires: Mayor admits mistakes in response - CNN / MSN
Australia's 'heartbroken' Greek community rally to help in wake of deadly blaze - abc.net.au
Sarah, Duchess of York visits Greece and pledges to help victims of the wildfires - Royal Central
Volunteers rush in to help heal wounds of Greece's fire-stricken region - xinhuanet
Finance
Commission will speed up payment of aid relief for Greece - Focus Fen
No extra ECB help for Greece after bailout ends: Draghi - Yahoo
Majority of exporters remain optimistic - ekathimerini
EIB signs 24-mln-euro financing agreement with Terna Energy - Capital GR
Military
Top Syriza MP demands that government scrap Saudi arms deal - Tovima
Congress wants to halt F-35 sales to a NATO ally over Mattis' objections, and it's a sign of growing tension - Business Insider
More
Report on the Extraordinary weather - efsyn
Technical Chamber of Greece registered over 300 illegal buildings in Mati - Tovima
---
Meteora Greece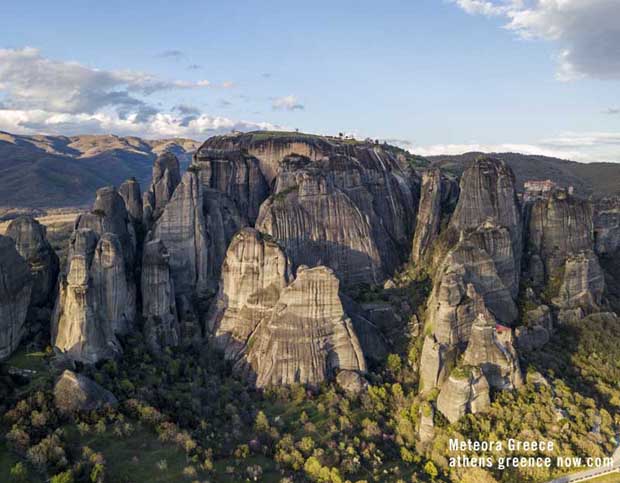 More Meteora
---
July 26, 2018
Fire
Who are the victims of Greece's wildfires? - Euronews
Residents 'worsened disaster' by illegal building - Radio Z
Greece fire death toll mounts, along with desperation and anger - CBS News
Greece Wildfire Death Toll Reaches 82 - Voice of America
Greece seeks survivors and answers after deadly wildfire - Yahoo
Arson suspected in devastating fires in Greece that killed at least 79 people - ABC News
Drone footage shows aftermath of Greece wildfires - USA Today
Finance
Moody's: Managed debt for 10 years New relief may be needed after 2030 - Greater investment is needed - Naftemporiki
Taxation Strangles Greece's Growth Prospects Government's - measures to meet bailout demands create a prohibitive tax burden for businesses - Wall Street Journal
No extra ECB help for Greece after bailout ends: Draghi - Yahoo
Double no with QE waiver - Naftemporiki
"Greece's participation in the quantitative easing program (QE) is not possible without the waiver, which ends with the completion of the program, said ECB President Mario Draghi."
More
Rivers in the northern suburbs of Athens - efsyn
"Already the Fire Department has received over 140 calls in the northern suburbs. The phone calls come mainly from Penteli, Melissia, Vrilissia, Maroussi and Kifissia regarding water obstruction and requests for assistance."
Why were there so many victims in Mati? - efsyn
Flash Flood Strikes Northern Athens Suburb After Squall - NY Times
---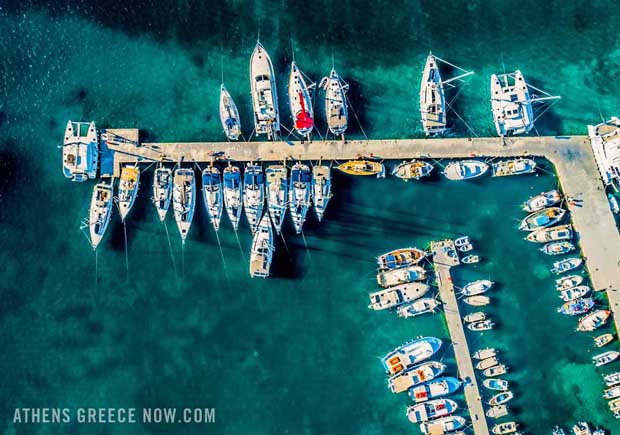 ---
July 25, 2018
Fire
Greece wildfires: Search for missing family members after 80 dead - BBC
Rescuers search charred homes after Greece wildfires kill scores -France 24
74 dead and 187 injured: Rescuers search Greek towns after deadly wildfires - The Journal IE
Wildfires kill at least 74 in Greece's 'Pompeii' - Reuters
In Greece, Wildfires Kill Dozens, Driving Some Into the Sea - NY Times
Greece says Italian planes helping firefight - ABC News
Greece: Drone footage reveals aftermath of wildfire - ekathimerini
Romania sends planes to help with firefighting - eKathimerini
Finance
Greek bank deposits rise in June for fifth month in a row - eKathimerini
---
You will see Amazon links on this web site because I am an Amazon affiliate. I earn from qualifying purchases.
---
International Real Estate
Buying Real Estate Overseas For Cash Flow (And A Better Life): Get Started With As Little As $50,000
Published by Wiley, 1st edition August 11, 2020, 240 pages
---
Try Prime Discounted Monthly Offering
---
Greece: Biography of a Modern Nation - AMAZON - Published March 2020 - 600 Pages
---
NEWS ARCHIVE - July 2018
---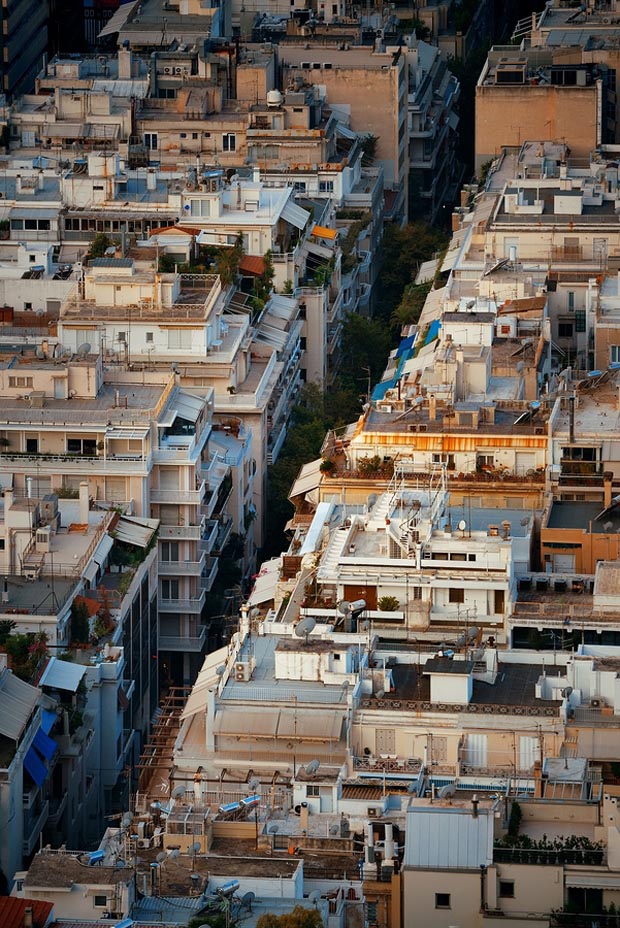 ---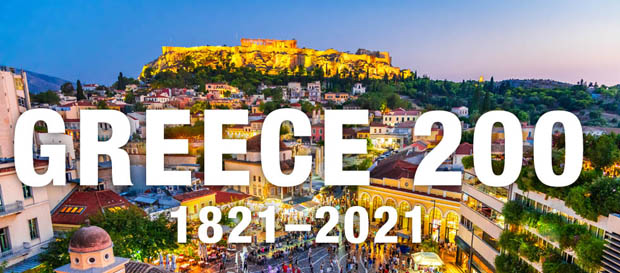 ---
Advertisement: I am an Amazon affiliate
Fodor's Essential Greece: with the Best Islands (Full-color Travel Guide)