Greece and the economic crisis 2018
NEWS ARCHIVE - July 1 - July 6
---
---
The Trip to Greece - online streaming
The Trip to Greece - Steve Coogan and Rob Brydon reunite in Greece for the fourth installment of THE TRIP series in a delightful odyssey of gut-busting comedy.
---
Oxford Greek-English Learner's Dictionary - 1024 pages - Amazon
---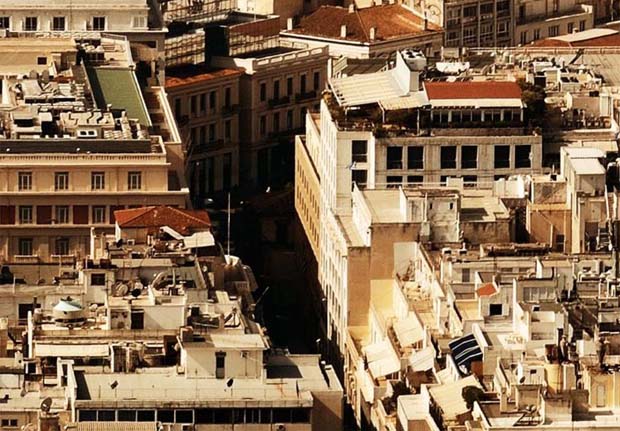 ---
July 6, 2018
Macedonian nationalists cry treason over historic name deal with Greece - The Irish Times
Backlog of lump sums for pensions is reduced - ekathimerini
Kotzias: Greece, Turkey must agree before new Cyprus talks - Protothema
July 5, 2018
Finance
Tsakalotos optimistic Greece's fiscal performance will lead to taxes cuts - Keep Talking Greece
Greece has means to make debt relief deal work: finance minister - Reuters
Investor friendly Greece still poses taxation challenges: foreign CEOs - Greek City Times
Lafazanis: We would have printed drachmas in 2015 - Liberal GR
FYOM
Macedonian lawmakers ratify Greece name deal again - Fox News
Macedonia's Deal With Greece Over Name Is Just a First Step Toward EU - WSJ
Macedonia's parliament endorses name deal with Greece for second time - Reuters
Greece hosts Balkan talks amid Macedonia name deal protests - ABC News
Turkey
Greece grants asylum to 1 more ex-Turkish soldier - World Bulletin
Turkey keeps going Nuclear - Protothema
More
What To Look Forward To In Italy and Greece? Gucci and Zeus - 247 Sports
The most popular websites tourists use - Protothema
Greece to extradite Georgian suspected crime boss to France - San Francisco Chronicle
Greece: 2 face racism charges over beatings of immigrants - My Northwest
Antetokounmpo becomes the first non-American to land the cover of the annual NBA game - Protothema
---
July 4, 2018
Immigration
Merkel: We agreed on the immediate return of refugees to Greece - Naftemporiki
Die Welt: Tsipras believes he has a deal with Merkel on refugee and VAT - Liberal GR
Finance
Greece on track, but Varoufakis stint cost it 'billions,' says ESM chief - eKathimerini
ND leader submits proposal to halt planned pension cuts - eKathimerini
The Euro Stops Its Run of Self-Harm - Reasons to shun the common currency have all but evaporated - Bloomberg
More
Greece to extradite Georgian suspected crime boss to France - Washington Post
Greece now a "normal" eurozone country, says Moscovici - Euro News
Inauguration of the Mykonos electrical interconnection with the continental system - AMNA
4th of July celebrated by reception at US Embassy in Greece - Tornos News
---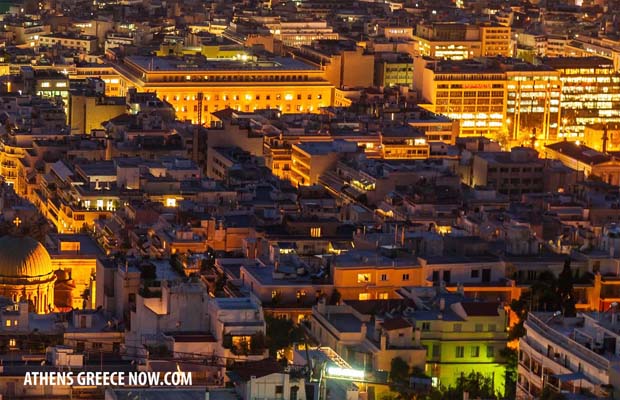 ---
July 3, 2018
Finance
Piraeus Bank agrees the sale of a retail NPΕ portfolio to APS Investments - capital.gr
Greece's Long Journey Back From The Brink - Forbes
Greece can go it alone without bailouts and the troika: Moscovici - Reuters
Europe will continue stand by Greece in new post-bailout chapter: European commissioner - Xinhua Net
Moscovici: This is not a fourth memorandum, the troika will not return - Athens News Agency
FYOM
Kammenos: Elections or three-fifths parliamentary majority to approve FYROM deal - To Vima
Macedonia's Deal With Greece Over Name Is Just a First Step Toward EU - WSJ
PM's office does not rule out seeking enhanced majority for name deal - eKathimerini
Politics
Motsotakis: All that remains with Mr Tsipras is to set a date for elections - Liberal GR
Kotzia: No 180 votes for the Prespa agreement - Radio Thessaloniki
More
Greece pays fishermen to crush their boats - Greece has a radical plan to tackle overfishing in the Mediterranean. It's paying fishermen to crush their boats - Reuters
Backstage photos at Greek designer Vasileios Kostetos's fashion show in Greece - Xinhua Net
Santorini - blue dome sculpture - Hole in the Donut
17,771 refugees and immigrants on Chios, Samos, Kos, Lesbos, and Leros - Naftemporiki
Jewish Community Outraged After Holocaust Memorial Vandalized Yet Again (Thessaloniki) - Yeshiva World
Drunk Scottish holidaymaker battered by group of locals on Crete after making insults about Greece - UK Sun
---
More than 90,000 lightning strikes fell in June - efsyn.gr
"... the ZEUS electrical disaster detection system of the National Observatory of Athens (NSA) recorded very high activity. Interestingly enough, not only did tens of thousands of electrical discharges have been recorded, but there was not one day that there was no lightning in the country."
---
Santorini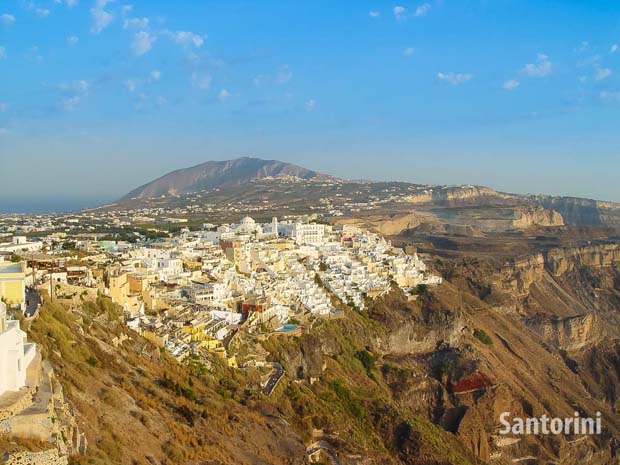 ---
July 2, 2018
Finance
Greece shares lower at close of trade; Athens General Composite down 1.24 - Investing
Debt relief deal to help smoothen Greece's bond market return, says cenbank - eKathimerini
BoG chief Stournaras: Greece returns to the markets - Athens News Agency
Greece manufacturing sector continues to expand in June - Poandpo
As stocks deplete, Greek fishermen scrap boats and livelihoods - MSN News
Each residential property has two different objective values - eKathimerini
"For example, a 100 square-meter apartment that is three years old with a zone rate of 2,500 euros/sq.m. will not be taxed for a value of 250,000 euros but as if it had a 312,500-euro value due to the additional application of the 1.25 multiplier imposed on buildings less than four years old."
Turkey
Erdogan plans visit to north Nicosia - eKathimerini
Turkey's controversial S-400 missile transfer is "done deal" - Protothema
Erdogan inaugurates new mosque in the Cyprus occupied area - tanea.gr
Immigration
An additional € 45.6 million in Greece and Spain for the refugee - efsyn
Migrant deal struck as Greece, Germany, Spain agree on returns, Dora Antoniou - topactu.net
"According to summit conclusions... member states of the European Union (EU) will, on a voluntary basis, set up so-called "controlled centers" to host and transfer migrants that landed on EU shores."
---
FYOM
Greek PM predicts approval of Macedonia name - mynorthwest
More
Katerina Katopis on Greece's Most Coveted Branded Residences - Elite Traveller
Greece discovers life after populism - afr.com
Clean Beaches 2018 report for Athens, Attica and surrounding areas is out - Keep Talking Greece
---
July 1, 2018
Greek capital reaps three awards at tourism's 'Oscars' - eKathimerini
Ferry Service Connects Greece's Thessaloniki with Cyclades, Crete - Greek Reporter

"The route, operated by ferry company Seajets, will run twice a week for three months and connect Thessaloniki, Skiathos, Syros and other Cyclades isles with Heraklion on Crete."
German Ambassador to Greece Jens Ploetner: Greece on track, must continue reforms - focus-fen.net
---
Milos Island Greece - Kleftiko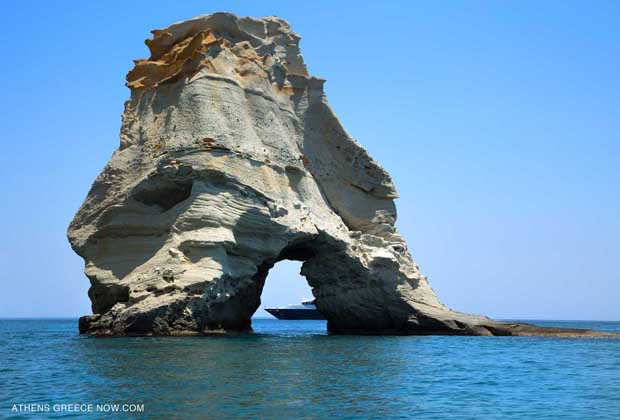 ---
Fodor's Essential Greece: with the Best Islands (Full-color Travel Guide)
---
NEWS ARCHIVE - July 2018
---
---



---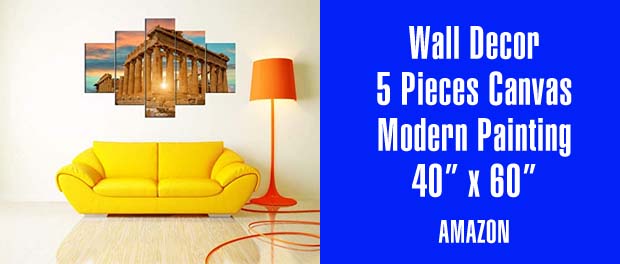 Parthenon Temple on the Acropolis of Athens Greece Artwork Wall Decor 5 Pieces Canvas Modern Painting Wall Art Home Decoration for Living Room Pictures HD Printed Framed Ready to hang(60''Wx40''H)
---
Create Amazon Business Account - save time and money on business purchases with competitive B2B prices and discounts