Greece and the economic crisis 2018
NEWS ARCHIVE - July 7 - July 12
---
---
July 12, 2018
Finance
The Latest Buzz in the Bond Market? Greece Is Back - MSN News
"Things are looking a lot better for the country, after being one of the worst-hit by the European debt crisis and having to rely on 300 billion euros in foreign aid since 2010. Greece now runs a budget surplus and was upgraded last month by S&P Global Ratings to B+. While that is below investment grade, the rating boost combined with yields that are still among the euro area's highest should help spur demand for a fresh bond offering.
Commission: Progress in Greece rated to 1,9% in 2018 and 2,3% in 2019 - To Vima
Russia
The State Department supports Greece for the expulsion of Russian diplomats - iefimerida.gr
#Greece expelled two Russian officials and barred entry of two others for attempting to interfere in Greek politics. We support Greece defending its sovereignty. #Russia must end its destabilizing behavior.

— Heather Nauert (@statedeptspox) July 12, 2018
---
Greece hopes to turn page after expelling Russians for Macedonia meddling - Reuters
Greece to expel Russian diplomats, accusing them of meddling in Macedonia deal to thwart Nato expansion - South China Morning Post
Turkey
Tsipras, Erdogan holding talks in Brussels - eKathimerini
Albania
Hahn's spokesman clarifies Greece-Albania border comment - eKathimerini
More
Clay slab unearthed in Greece 'could be oldest Odyssey excerpt' - Lancashire Telegraph
July 12, Greece commemorates Agios Paisios of Mount Athos - Greek City Times
World Jewish Congress calls on Greece to commit to fighting antisemitism - Jerusalem Post – more: Jews in Greece
Trump wants Nato members to double military funding target - Daily Sun
Tributes paid to young Swansea boxer who died in Greece - BBC
---
July 11, 2018
Finance
EU Commission to closely monitor Greece after bailout - Reuters
Greek PM promises tax breaks in 2019 after transport discounts to islanders - Tornos News
Creditors say Greece will get tough monitoring after bailout - ABC News
Top 4 Direct Foreign Investments in Greece for 2018 - Greek Reporter
What does the Enhanced Surveillance Framework provide? Quarterly evaluation missions for early identification of risks - Naftemporiki
Creditors say Greece will get tough monitoring after bailout - Washington Post
Turkey
Tsipras asks for Merkel's intervention with Erdogan concerning the 2 soldiers - iefimerida.gr
Russia
Greece 'orders expulsion of two Russian diplomats' - BBC News
Greece acts against Russian diplomats in security breach over Macedonia row - Yahoo
Moscow says will respond to Greece's expulsion of Russian diplomats- Jerusalem Post
Albania
Edi Rama: Greece and Albania will agree with a new strategic cooperation document - amna.gr
Greek-Albanian borders will change if the two reach an agreement, states Commissioner Johannes Hahn - Protothema
FYOM
NATO invites FYROM to accession talks - Naftemporiki.gr
More
Tsipras to meet Erdogan in Brussels on Thursday - eKathimerini
GreeK PM Tsipras in London for EU-Western Balkans Summit - Protothema
---
Mikrolimano marina, Athens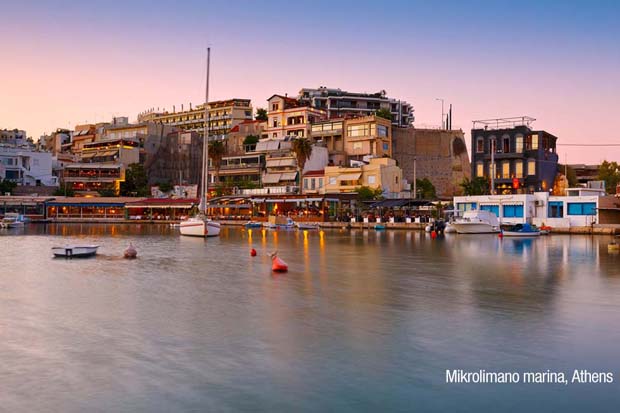 ---
---
July 10, 2018
Life, and value, for derelict Greek properties - Vancouver Sun
"A world apart stands a building already spoken for: A 19th-century gem in upmarket Kolonaki, gloriously restored by the Civil Servants' Joint Stock Fund. Two New York art dealers have rented it as a gallery bringing international art to Athens.

"We want to be at the beginning of the rebirth of this city," said French-born Eric Allouche. "It's a bet, but … an emotional one too. So far, we had an excellent response."

In a prime real estate area off Syntagma Square is a 2,600-square-meter listed building from 1955, the marble entrance reeking of urine. It's still stuffed with a commerce fund's paper files, metal office furniture and bound board meeting minutes — the mummified remains of Greek bureaucracy.
Finance
Greece's Financial Odyssey - Washington Post
DEPA: Investing 200 million euros in LNG over the next five years - Naftemporiki
BofA: Negative view on Greek banks - the challenge remains formidable - Capital GR
Foreign Experts Disagree On Prospects For Economic Development – Analysis - Eurasia Review
"It is a positive signal that the financial resources of Greece's last bailout program have not been fully used up. Of the 86 billion euros provided, 62 billion euros were actually needed. This would have been unthinkable at the start of the aid programs for Greece eight years ago. However, Greece has made reforms and has to continue on its way," Patrick Sensburg [German MP] explained.
More
OTE starts Greece's first fiber-to-the-home for ultra-fast broadband - Reuters
'Oldest known extract' of Homer's Odyssey discovered in Greece - Reuters
Greece's population seen shrinking by 30,000 people in a year - eKathimerini
Tennis
Tsitsipas Nicky reaches the fourth round, first Greek since Kalogeropoulos in 1964 - Star Herald
"Stefanos Tsitsipas became the first Greek man to reach the fourth round of a Grand Slam tournament in the 50-year professional era."
Immigration
IOM: Mediterranean migrant arrivals reach 47,637 in 2018; deaths at 1,422 - onu Italia
Germany presents new, more restrictive migration plan - WRAL
Iranian Christians Attacked by Muslim Mob in Greece - CBN News
---
---
July 9, 2018
Finance
Greece Is One Of Few NATO Members To Have Met Defense Spending Goal - NPR
Tsakalotos: Greece has means to make debt relief deal work - Reuters
Greece, Germany And The IMF: The Struggle Continues - Seeking Alpha
Immigration
Deal for Refugee Returns to Greece by End of July, Germany says - Greek Reporter
Meet Greece's Guardian Angel for Refugees - MSN News
New migrant processing centres in EU must avoid inhumanity of 'hotspots' in Greece and Italy - TheConversation
US, Europe clamp down on migration even as arrivals drop - Fox News
EU migration policies seen building blocks for 'Fortress Europe' - MSN News
FYOM
Dimitrov: We expect the "green light" from NATO this week - iefimerida.gr
Turkey
Turkey's Erdogan Sworn in With New Presidential Powers - NY Times
[Barely mentioned in the NY Times article: the new, revised system of government now allows Erdogan to bypass parliamentary approval for a number of executive department functions, such as appointing vice-presidential positions.]
24 killed in train derailment after heavy rains in Turkey - SF Gate
More
Trans Adriatic Pipeline work creates new archaeological sites in Greece - trend.az
Giannis Antetokounmpo Vows to Play for Greece in World Cup - Greek Reporter
---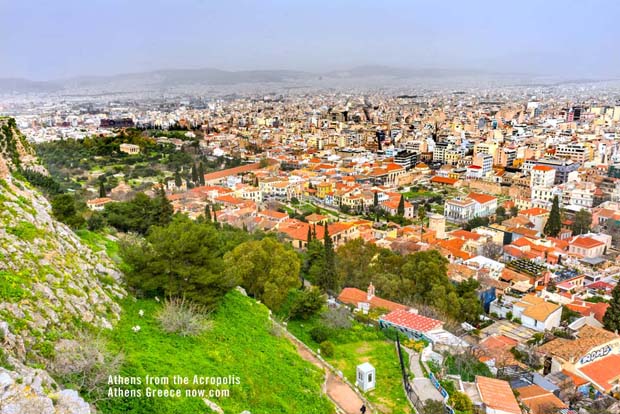 ---
July 8, 2018
Finance
2018 government initiatives to raise wages - Athens News Agency
IMF mission chief to Greece says ambitious surplus targets could constrain the economy - eKathimerini
Tsakalotos in the US for contacts with investors - Naftemporiki
More
On Anniversary Of Death, Bakari Henderson's Killing Sheds Light On Racism In Greece - Newsone
Cyprus: Prospects for a Solution meeting in the House of Commons - Parikiaki
War of polls betweens SYRIZA and ND - Radio Thessaloniki
---
Pireaus Greece marina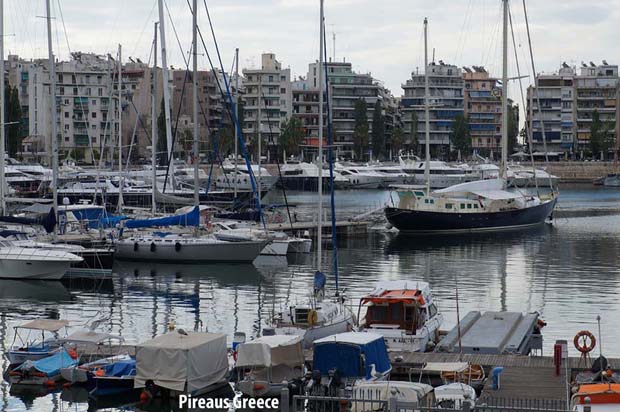 ---
July 7, 2018
Greece's Indigenous Population will Shrink to 7.2 Mln by 2080 - Greek Reporter
"...according to Eurostat figures, by 2050 Greece will be the smallest part of the EU populationwise, according to an Athens-Macedonian News Agency report (AMNA)."
Demographic nightmare in Greece. There is a risk that the population will fall to 7 million - Radio Thessaloniki
The hard truths our politicians aren't telling us - eKathimerini
Turkey
Israel to US: "Don't sell F-35s to Turkey, they are a NATO member on paper only"! - Protothema
Turkey to EP: Tell Greece to gives us 8 officers so we give her the 2 Greeks in Turkish prison - Protothema
---
You will see Amazon links on this web site because I am an Amazon affiliate. I earn from qualifying purchases.
---
International Real Estate
Buying Real Estate Overseas For Cash Flow (And A Better Life): Get Started With As Little As $50,000
Published by Wiley, 1st edition August 11, 2020, 240 pages
---
Try Prime Discounted Monthly Offering
---
Greece: Biography of a Modern Nation - AMAZON - Published March 2020 - 600 Pages
---
NEWS ARCHIVE - July 2018
---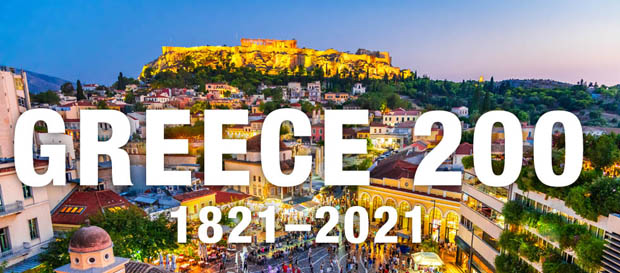 ---
Advertisement: I am an Amazon affiliate
Fodor's Essential Greece: with the Best Islands (Full-color Travel Guide)