Greece and the economic crisis 2018
NEWS ARCHIVE - June 22 - June 30
---
---
June 30, 2018
Greece offers a glimpse of life after populism - Washington Post
Greece drafts NBA superstar Antetokounmpo to woo tourists - Reuters
Greece must process asylum claims faster, rights commissioner says - Reuters
Lower VAT on five Greek islands extended until end of 2018 - eKathimerini
New poll puts ND ahead of Syrize by 14 points - To Vima
According to the To Vima, the Skopje agreement is a "black hole for the government of Alexis Tsipras"... For the first time, a majority are in favor of early elections (38%). ND reaches its highest numbers (36.7%) under Mitsotakis, expanding the range over SYRIZA to 14.1 points (22.6% support).
---
June 29, 2018
Finance
Greece Is Getting Stronger And Elliott Wave Confirms It - Investing
Challenges remain to Greece's long-term debt sustainability: IMF - Reuters
German parliament approves Greece debt-relief package - ABC News
Greece: Staff Concluding Statement of the 2018 Article IV Mission - International Monetary Fund
Vodafone to acquire Cyta Hellas - eKathimerini
Greece: another serving of EU fudge - Money Week
"...Greece doesn't have a hope of growing fast enough to work off its unsustainable debt pile of 180% of GDP. This package has alleviated but not solved the problem; the debt burden has just been pushed "further into the future". At some stage, however, "either a managed haircut or a disorderly default seem inevitable".
Immigration
Greece must process asylum claims faster, rights commissioner says
Merkel: Greece and Spain will accept refugee returns - iefimerida.gr
Merkel: Greece - Spain will accept refugee returns - Naftemporiki
Country facing migrant 'reception crisis': UN - Pulse
More
Bulgaria to seek EIB financing for gas link with Greece
---
June 28, 2018
Immigration
Greece ready to sign deal with Merkel to take back asylum seekers - Financial Times
Greece Offers Deal to Germany on Asylum Seekers - BBC
Greece facing migrant 'reception crisis': UN - France 24
Voutsis calls for a sustainable migration system - Athens News Agency
Finance
Greece: Companies to benefit from new EUR 400m leasing finance scheme following successful EUR 1 billion lending programme - Hellenic Shipping News
No Eurozone Country Has Done More 'Austerity' Than Greece - Seeking Alpha
IMF spokesman, Jerry Rice, refuses to characterize the Greek debt as sustainable - liberal.gr
Steep rise in bank deposits - Tovima
More
New Democracy expels head of Greece's largest chamber, Constantinos Michalos - Protothema
Egypt, Greece, Cyprus defense ministers attend joint air, naval drill - China Org
Greece is pillar of EU stability, says firebrand Alexis Tsipras - Financial Times
France joins US, Russia, asks Greece for cybercrime suspect - Washington Post
June 27, 2018
Turkey
How to read Turkey's election results - eKathimerini
Finance
Eurozone finance ministers agree on last-minute debt reprofiling for Greece - CADTM
Greece's Aegean Airlines in $5.8 billion deal for new Airbus planes - USA Today
Greece pushes for Albanian EU accession, France and Holland - Protothema
S&P raises Greece debt rating to B+ on reduced debt risks - MSN News
FYOM
Zauf: We do not claim land, do not be afraid of our little country - Naftemporiki
More
New Website Helps Greeks Abroad Deal with Greece's Bureaucracy -Greek Reporter
Light earthquake, 4.4 mag strikes near Plomarion in Greece - Earthquake News
Malta grants safe haven to rescue ship ending 6-day odyssey - The Hour
Bulgaria issues Greece travel advisory over 'cyclone Nefeli' - Sofia Globe
---
June 26, 2018
FYOM
Macedonia president refuses to sign Greece name deal - MSN News
Police clash with protestors during overnight riots in Greece over Macedonia name change - UK News Yahoo
Politics
How Alexis Tsipras went from being the Greek Corbyn to the EU's poster boy - UK Independent
"...Both the left and right denounced the iniquities of German politicians who didn't feel able to tell their voters to hand over money to a Greece where the nation's biggest industry, the ship owners, paid no tax; where the country's biggest land owner, the Church, paid no tax; where trade unions copied the worst of British industrial relations practices that helped destroy Labour in the 1970s and where politicians of the left and right had taken the avalanche of cheap euros that flooded into Greece after 2000 and used them to buy votes. Like Emmanuel Macron in France or Pedro Sanchez, who has just ousted a corrupt centre-right government party in Spain, Tsipras and his Syriza party soaked up votes to displace the alternating clientelist Pasok and New Democracy parties."
Greece wants Parthenon Marbles back, Tsipras tells May - Reuters
Finance
S&P Lifts Greece Rating On Reduced Debt Servicing Risks - RTT News
More
Greece Bans Mobile Phones in Schools - This Day
---
June 25, 2018
Turkey
Turkey's Erdogan wins sweeping new powers after election victory - Reuters
Elections in Turkey between sanity and insanity - Capital GR
FYOM
NATO: Invitation to FYROM only after "yes" on name referendum - Naftemporiki
Finance
Kotzias: FYROM name deal 'best news in Europe in 5 years' - eKathimerini
European Commission's two scenarios on Greek debt - adverse debt scenario, according to which from 2030 and thereafter, the debt to GDP ratio will rise to 234.8 percent of GDP in 2060 - Tovima
More
Tsipras now wants to bring a State-Church split - iefimerida.gr
---
June 24, 2018
FYOM
'Mortgaging the future of this country': Greece opposition leader urges vote to end dispute with Macedonia - Windsor Star
Greece's coffee industry grows despite financial crisis - xinhuanet
Turkey
Turkey election: Erdogan leads in early results - BBC News
Polls closed in Turkey - Countdown on first results - Liberal GR
Election-landmark for Erdogan - EFSYN
Erdogan seeks to cement power in Turkey's high-stakes votes - ABC News
Finance
India is a steadfast friend to the people of Greece: Ram Nath Kovind - business-standard
Immigration EU
Ekathimerini: Greece to seek fair distribution of burdens in mini summit on migration - eKathimerini
PM Tsipras in Brussels for meeting on asylum and migration - Athens Greece Now
---
Lycabettus, Athens Greece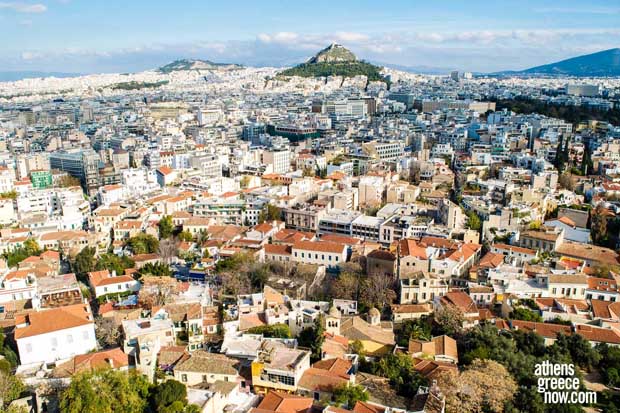 ---
June 23, 2018
Politics
Tsipras: Greece takes back sovereignty after debt deal - Athens News Agency
Greece's prime minister wears tie to celebrate country's debt deal - Washington Post
Tsipras tie in Zappeion: Greece returns to the Greeks - We won a fight, but not the war - Radio Thessaloniki
Finance
How Greece will exit its bailout program and what it means - ABC News
Greece deal brings cheer to market battered by Italian politics - Yahoo
Turkey
60 million voters tomorrow - Naftemporiki
Turkey's Erdogan, main rival stage final election rallies - Reuters
A look at candidates running in Turkey's presidential race - ABC News
Erdogan's gamble on snap elections in Turkey could backfire - CNN
More
Sudden weather change - Weekend rains and hail - iefimerida.gr
Greek soldiers were injured during an exercise in Cyprus - tanea.gr
The border village of Evros filled Greek flags - evros-news.gr
EU leaders to hold mini-migration summit as crisis festers - eKathimerini
---
June 22, 2018
Finance
Eurozone Gives Greece Some Debt Relief as Bailout Nears End - Deal Falls Short of What IMF Says Is Necessary to End Doubts About Country's Long-Term Solvency - Wall Street Journal
Debt deal exceeded market expectations, Tsipras says - eKathimerini
Greece 'turning a page' as eurozone agrees deal to end financial crisis - UK Guardian
Greece's Creditors Agree to Debt Deal as Payments Eased - MSN News
Greece debt deal paves way for historic bailout exit - Reuters Video Report
---
Greece's Deal Leaves Too Much to Chance - Bloomberg
"...Greece will get an additional 8 billion euros ($9.3 billion) of breathing space, bringing the country's total buffer to 24 billion euros. Germany, too, has relented: It has acquiesced to a 10-year extension of Greece's debt maturities. None of this proves Greece can access the bond market in the same way as other European countries. Before this crunch meeting, Greece had planned to sell 4 billion euros in three and 10-year bonds this year. But May's political turmoil in Italy put paid to the idea. With yields this high, it's tough to see how the country can still issue.
---
Eurogroup: These are the commitments we made after August 20th - iefimerida
"The only thing that has really come to an end is the lenders' willingness to lend to Greece. In other words, they imposed a stifling supervisory framework, similar to that of the times of the memorandums, without committing to funding....
---
More
Cyprus, Israel, Greece pledge deeper military ties - ABC News
Greece's Aegean in $5.8 Billion Deal for New Airbus Planes - NY Times
16 country Migration Summit - Naftemporiki
---
Plaka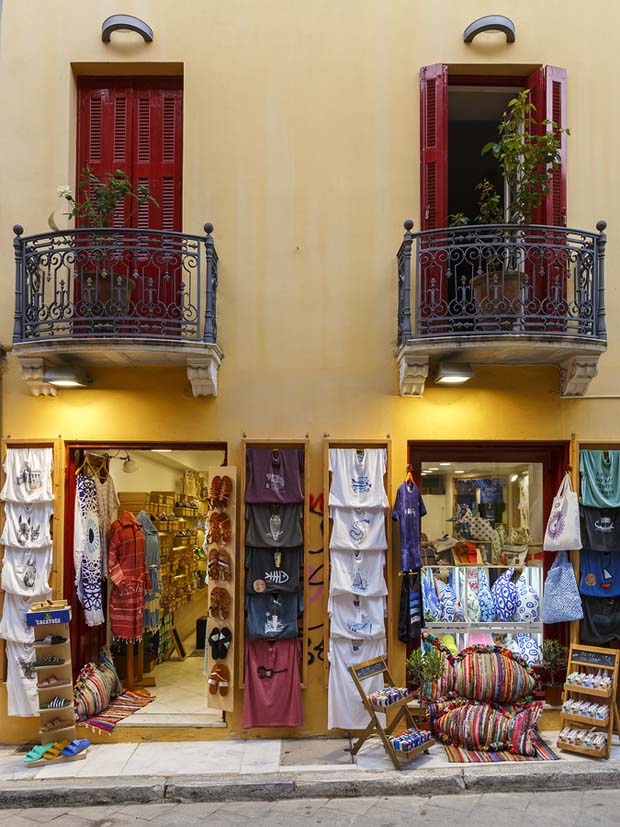 ---
You will see Amazon links on this web site because I am an Amazon affiliate. I earn from qualifying purchases.
---
International Real Estate
Buying Real Estate Overseas For Cash Flow (And A Better Life): Get Started With As Little As $50,000
Published by Wiley, 1st edition August 11, 2020, 240 pages
---
Try Prime Discounted Monthly Offering
---
Greece: Biography of a Modern Nation - AMAZON - Published March 2020 - 600 Pages
---
NEWS ARCHIVE - June 2018
---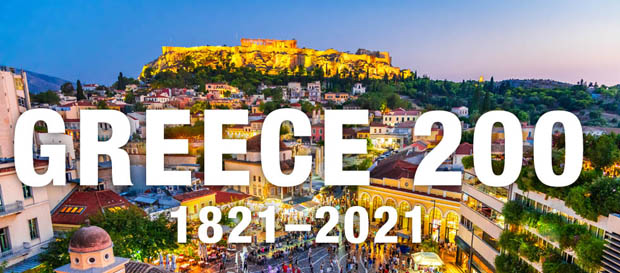 ---
You will see Amazon links on this web site because I am an Amazon affiliate. I earn from qualifying purchases.
Fodor's Essential Greece: with the Best Islands (Full-color Travel Guide)
---

---